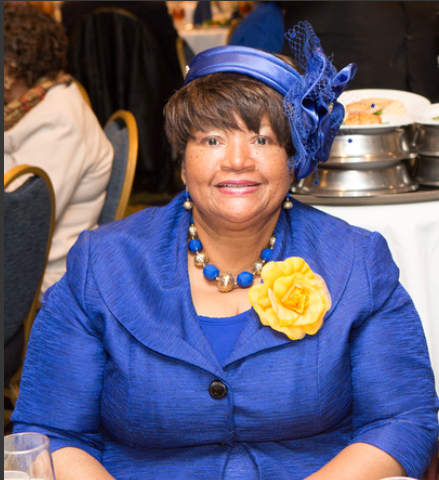 Atlanta's Sarah Ridgeway has been selected by AARP, the nonprofit organization for people 50 and older, to receive the 2015 AARP Georgia Andrus Award for Community Service -- the Association's most prestigious and visible state volunteer award for community service.

AARP Georgia selected Sarah Ridgeway for her remarkable service which has greatly benefited her community, supported AARP's vision and mission, and inspired other volunteers.

"AARP is excited to shine a light on 50+ Georgians who are using what they've learned in life to make a difference in the lives around them," said Tobias Tillmon, AARP Georgia Interim State Director. "The Andrus Award is the most prestigious volunteer AARP award given by our organization. It honors Ms. Ridgeway who is sharing her experience, talent, and skills to enrich the lives of others."

Sarah Ridgeway has always believed that the greater the service to people the greater the progress of people. She has shown this through her involvement with Hands On Atlanta; her Greek sisterhood, Sigma Gamma Rho Sorority, Inc.; and other community organizations.

Ms. Ridgeway has supported AARP's vision and mission through her leadership by making a difference throughout the metro area in the issue areas of homelessness, seniors, conservation, meal service, and more. While AARP is dedicated to enhancing the quality of life for seniors, Sarah has put that dedication to work by becoming a foot solider and leading volunteers into a positive and rewarding experience. Through service learning, volunteers were able to gain the valuable insight of who, what, where, and how they made an impact in the lives of an entire community.

The award will be formally presented to Sarah Ridgeway at a ceremony on November 23, 2015 in Atlanta GA.

Recipients across the nation were chosen for their ability to enhance the lives of AARP members and prospective members, improve the community in or for which the work was performed, and inspire others to volunteer.