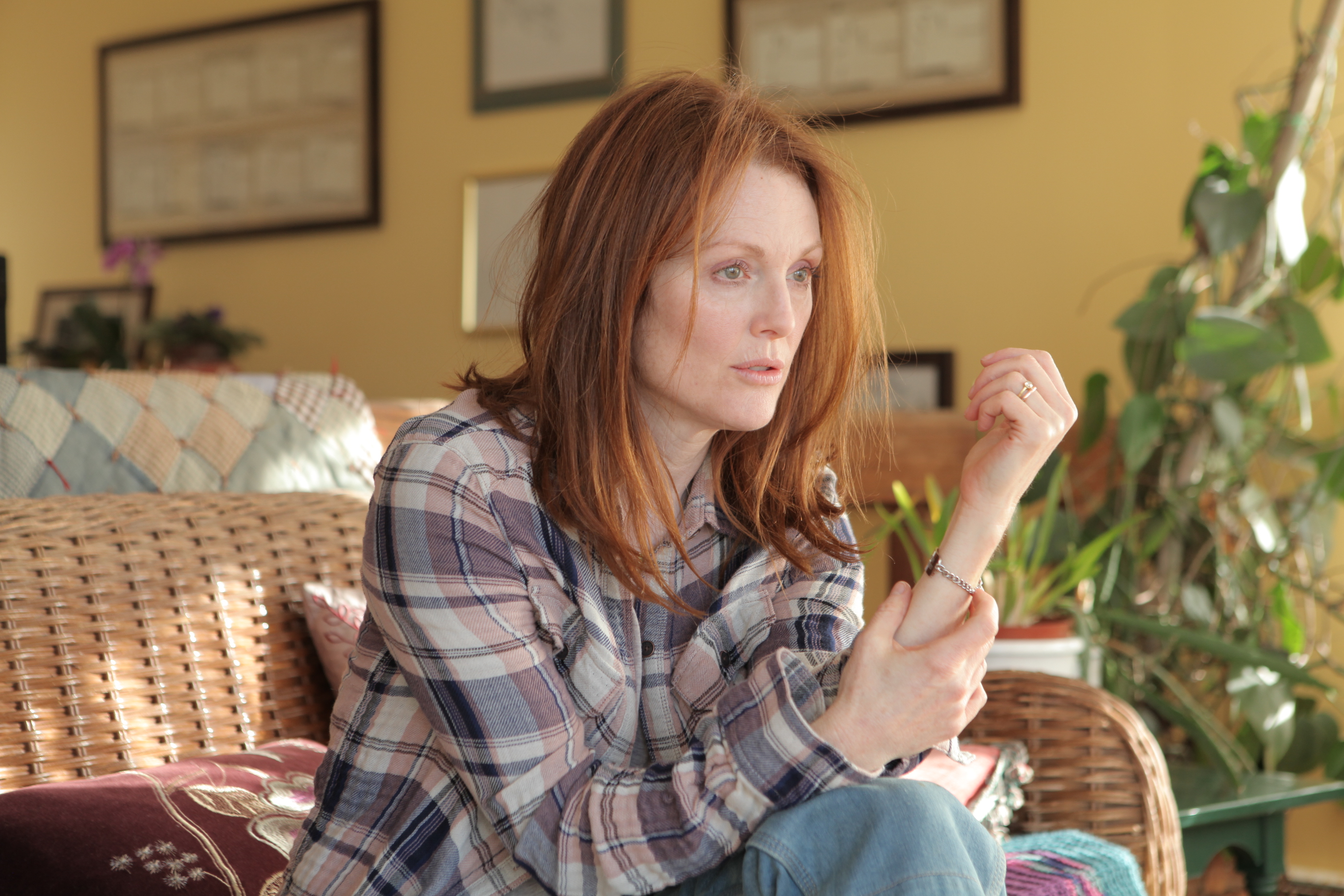 AARP Hawaii will present free screenings of the critically acclaimed film Still Alice, at the Honolulu Museum of Art's Doris Duke Theater and at the Maui Arts and Culture Center's McCoy Studio in Kahului on Thursday, June 18.


Due to the popularity of this event, a second screening has been added in Honolulu on Saturday, June 20 at 1 p.m. Please register if you would like to attend the June 20 screening.

Screenings will be followed by a discussion on the challenges facing Hawaii caregivers who care for loved ones with Alzheimer's and dementia-related illnesses. The events are offered as part of AARP's Movies for Grownups, which spotlights movies with storylines and performances that have special relevance to the 50-plus audience.

Based on the novel by Lisa Genova, Still Alice is about a distinguished university professor who learns that she is suffering from early onset Alzheimer's disease. Actress Julianne Moore won an Academy Award for best actress this year for her portrayal of Dr. Alice Howland in the film's leading role.

AARP Hawaii is hosting the screenings to help spark community discussion about the resources and supports needed to help residents afflicted with physical and cognitive decline, and let caregivers and their families know that they aren't alone. Throughout the year there are more than a quarter million family caregivers in Hawaii who collectively provide unpaid care valued at nearly $2 billion per year.

According to the State Executive Office on Aging, the prevalence of age-related illness in Hawaii, including Alzheimer's disease, is expected to increase. The Alzheimer's Association has projected that by 2025, about 34,000 – or 10 percent of Hawaii residents age 65 and older – will be diagnosed with Alzheimer's disease. Given the high cost of caring for patients with Alzheimer's unpaid caregivers are expected to assume much of the responsibility for friends and loved ones as they get older.

In an ongoing effort to support Hawaii's caregivers and the family members they help to live independently at home, AARP is also collecting the personal stories of caregivers to share with elected officials at the state Legislature. AARP has launched a new initiative called I Heart Caregivers, to recognize the silent army of caregivers in Hawaii who perform a great labor of love each and every day.

Families are encouraged to support this effort by adding the story of caregiver they know to the growing list of Hawaii's unsung heroes.

When adult children care for their parents, they return the devotion their parents once showered upon them. Caregiving can be an all-consuming experience that leaves the caregiver exhausted and lonely. It can also be enormously meaningful.

Visit AARP's Caregiving Resource Center for tools and information to help caregivers care for their loved one and themselves.