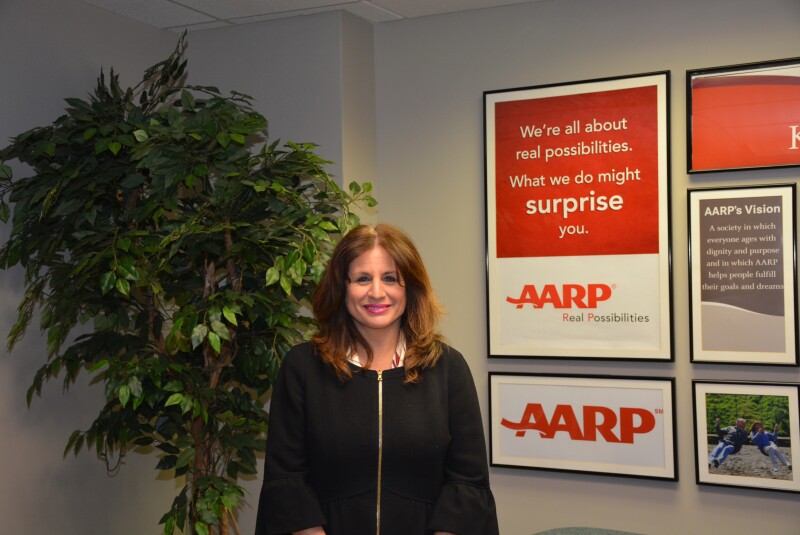 AARP Kentucky is pleased to welcome our newest Executive Council member, Nancy Del Grosso.

Having just turned 50, Nancy turned to AARP because she wanted to advance positive social change geared toward her new age bracket.

She is employed full time as First Vice President - Wealth Management Financial Planning Specialist Morgan Stanley Wealth Management LLC. She has worked for Morgan Stanley for 21 years.

Nancy has been named 2008, 2009, 2010, 2011, 2012, 2013 and 2014 "Top Wealth Manager" by Cincinnati Magazine. The award is presented to wealth managers and recognizes professionals who provide quality services to their clients. This award showcases her honesty and integrity in dealing with her clients. The Award represents a select group of financial professionals that represent less than 4% of those based in the Cincinnati region. Candidates must have a favorable regulatory and complaint history review.

She created a Regional Women's Council, a women's auxiliary of Morgan Stanley, because she wanted to encourage diversity in the financial world. The women started meeting casually last year and will move into a more formal direction in 2015.

In addition to working full time and serving on the AARP Kentucky Executive Council, Nancy also takes time to volunteer elsewhere. She volunteers at Crossroads Church, Go Cincinnati, Angel Tree and the Ronald McDonald House. Nancy and her family have participated in supplying the snack time. They have baked cookies several times at the Ronald McDonald house. The fun begins when the kids that are staying at the house help to decorate the goodies! She says it is a fun, rewarding time for all involved. Her family is honored to give a little bit of cheer to the kids and parents that are handling the stress of serious illness.

Nancy's favorite hobby is travel. She has visited much of Europe and South America. Prior to working for Morgan Stanley, Nancy was employed by Hyatt Hotels. One of the perks of the job was complimentary stays at the hotels. Nancy and her friends (and family) would fly across the world on a shoe-string budget for the fun and excitement of it all. The travel bug remains with her to this day.

Nancy and Robert Dolan share in raising Rob's teenage daughter, Lexi, which is the most rewarding part of their everyday life!