Longtime human services advocate assumes top volunteer post for Bay State organization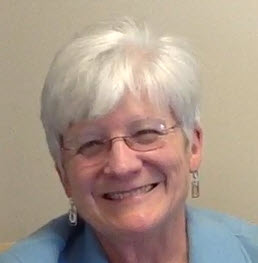 AARP Massachusetts is pleased to announce that Sandra "Sandy" Albright has assumed the role of volunteer state president of its office serving the Bay State.

Albright will work in collaboration with AARP Massachusetts State Director Mike Festa to achieve the Association's vision, mission, and strategic priorities in the state, and will serve as chairwoman of the AARP Massachusetts Executive Council.

The Council, in partnership with Festa and staff, develops the framework for the state's strategic plan and supports the development and delivery of AARP MA's community outreach programs, advocacy, and grassroots activities for its more than 800,000 members age 50-plus in the Commonwealth.





  Joining AARP, an organization universally recognized as the leader in protecting the rights of seniors and their families, is an extraordinary honor," said Albright. "As state president for AARP Massachusetts, I will have a great opportunity to work with talented and experienced staff, and dedicated volunteer leaders. I look forward to connecting with our members, our community partners, elder advocates, and policy leaders across the Commonwealth to affect significant social change."



Appointed by former Massachusetts Gov. Deval Patrick as the Undersecretary of Elder Affairs, Albright served in that role from 2007 to 2013. Albright brought a spotlight to the aging of the Commonwealth's population and the changing needs of seniors and their families. Her policy and management areas of focus included elder mental health and substance abuse; suicide prevention; housing; in home services; dementia; and grandparents raising grandchildren.

Prior to that appointment, Albright served as the longtime executive director of Kit Clark Senior Services, a multi-service elder program in Boston where she managed adult day health, mental health, senior centers, diversity outreach, geriatric health centers, and senior health, homelessness, and wellness programs.

Albright is a LICSW with past experience as the executive director of a Blue Cross Blue Shield HMO, and has performed direct service with youth and families in the inner city.

"We are thrilled to have Sandy as our new state president and the leading voice for the 50-plus population," said Festa. "Sandy's vast knowledge and experience as a longtime advocate for the aging population will greatly benefit AARP's more than 800,000 Massachusetts members."

Albright replaces Linda Fitzgerald, whose six year tenure as AARP Massachusetts state president ended in December 2014.

Follow us on Twitter at @aarpma and Facebook at AARP MA