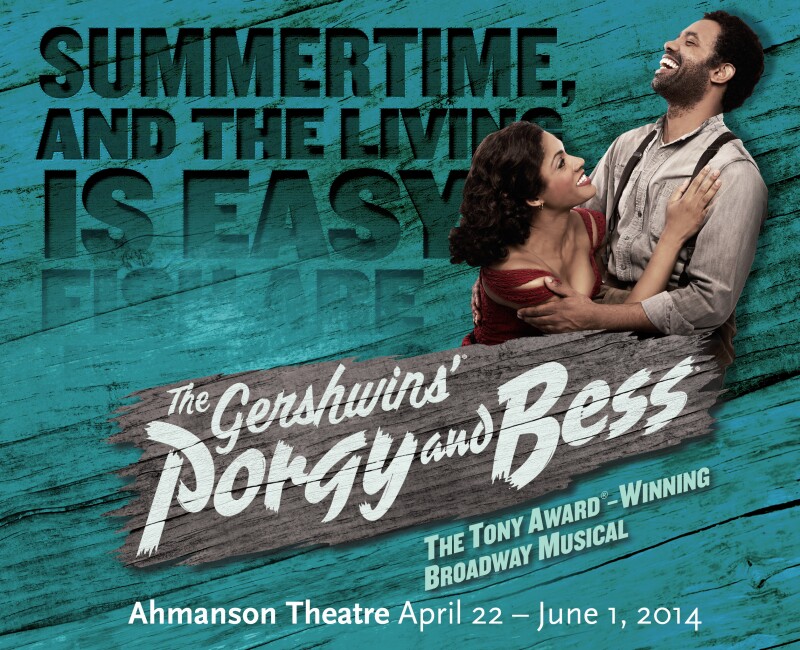 If you love live performances, we have an AARP member discount just for you at the Ahmanson Theatre in Los Angeles! On select dates, the Ahmanson Theatre is offering AARP members and their guests a special ticket offer* on the Gershwins' legendary Porgy and Bess.
Porgy and Bess, one of theatre's most unforgettable love stories, has come of age in a contemporary new adaptation celebrated with the 2012 Tony Award® for Best Revival of a Musical. At the heart of this production is a score of Gershwin standards, including classics like "Summertime," "It Ain't Necessarily So" and "I Got Plenty of Nothing," accompanied by a 23-piece orchestra. The show runs at the Ahmanson Theatre from April 22 through June 1, 2014.
Discount tickets will be available for AARP members on April 25th and April 27th. A limited number of tickets are available on these dates and the discount is only available for seats in mid-orchestra or preferred mezzanine sections. Tickets can be purchased online ; please note that processing fees may apply.*

Porgy and Bess
Friday, April 25th at 8:00 p.m.
Sunday, April 27th at 1:00 p.m. and 6:30 p.m.
Ahmanson Theatre
135 N. Grand Ave.
Los Angeles, CA 90012 (map)
Discount applies only to seats in mid-orchestra or preferred mezzanine section for all shows

Want to be the first to know about upcoming AARP events like this in your community? Sign up for our email list and join us on Facebook and Twitter to stay informed!
* This is not an AARP event. Any information you provide to the host organization will be governed by its privacy policy.