As reported by Harry Kennedy, AARP Missouri Executive Council Member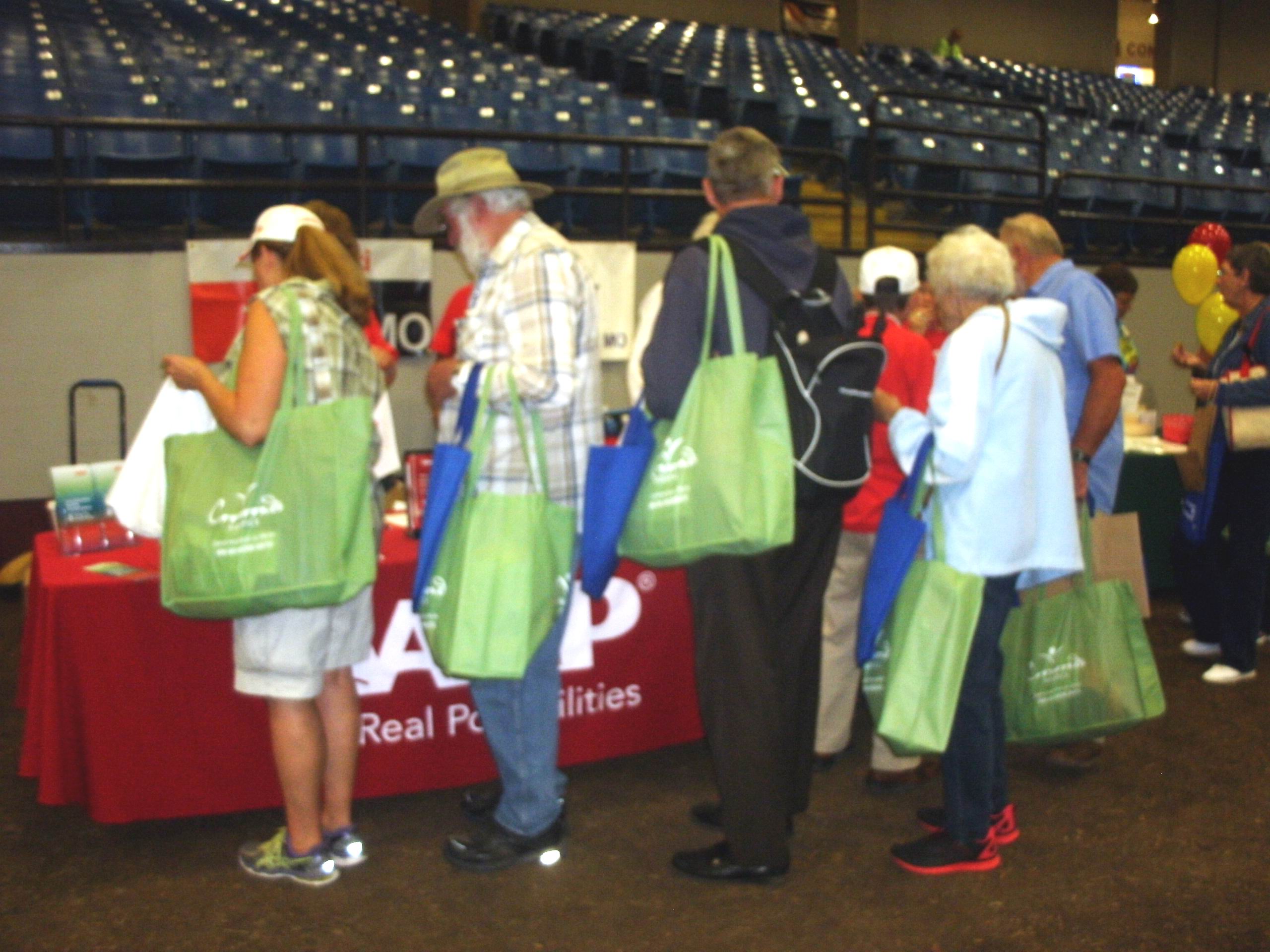 AARP Missouri was among the many exhibitors participating in this year's Missouri State Fair Senior Day Event on August 19.

Executive Council Member Harry Kennedy and spouse Margaret Kennedy, were assisted by Johnson County 4461 Chapter members, Rosemary Sheppard, Chapter President, Marilyn Newman, Chapter Secretary, Jivani Saipan and Justyn Graham.
AARP bags were pre-packaged with informational materials on Grandparents Raising Grandchildren, the AARP Fraud Watch Network , Missing Something? Opt-in cards, i Heart Caregivers information, and the Missouri State AARP Fact Sheet. Also included were AARP membership materials and information on the Speak Out! volunteer speakers bureau topics.

These "material bags" were passed out to some 350 seniors who came by the AARP exhibit where many commented on how they had been an AARP member for years and shared their stories. Of course, no one left without one of the famous AARP chip clip or the always versatile jar gripper.