Baton Rouge, La. --AARP volunteer advocates gathered at the Louisiana State Capitol today to recognize Representative Robert Johnson (Marksville) as a "Capitol Caregiver" for his work to increase patients access to high-quality health care by strengthening the ability of advanced practice registered nurses to deliver care.

"We thank Representative Johnson for his leadership in exploring barriers that prevent Louisianans from getting high-quality health care in their communities and supporting policies that will help family caregivers better care for their loved ones," says Denise Bottcher, Interim State Director, AARP Louisiana.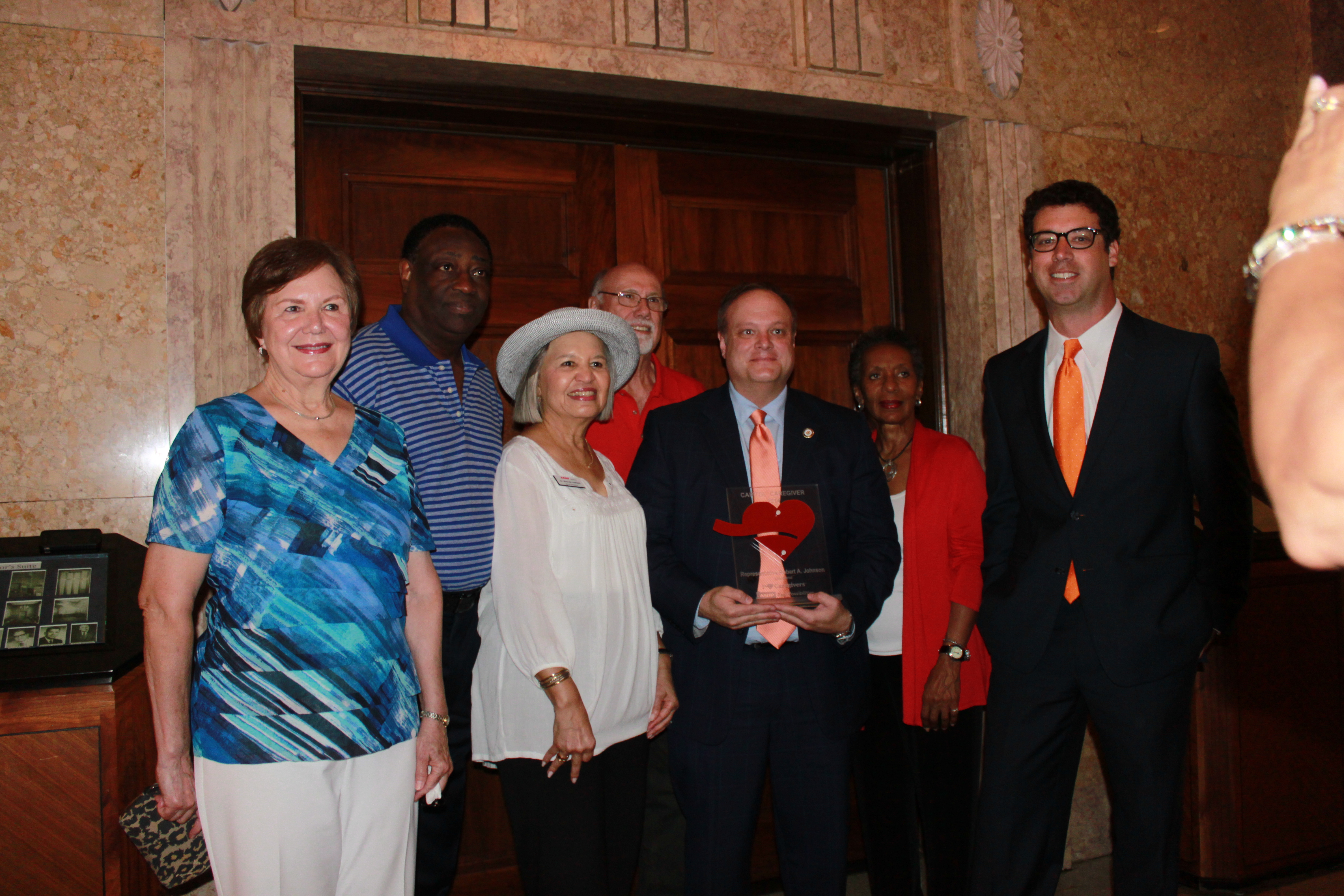 Representative Johnson is one of 46 state legislators and three governors from 19 states who passed legislation in 2014 to support older adults and their desire to live independently at home with the help of family caregivers. AARP's inaugural class of "Capitol Caregivers" represents a select, bi-partisan group of elected officials from across the country who stepped up to support caregivers in 2014.

"Caregiving is one of the rare issues that crosses geographic and political lines," says Andrew Muhl, Advocacy Director, AARP Louisiana. "This isn't a Democratic issue. It's not a Republican issue. It's a family issue."

More than 42 million Americans –670,000 Louisianans--give their hearts as family caregivers every day. They work tirelessly, helping aging parents, spouses, aunts, uncles and their loved ones with bathing and dressing, meal preparation, complicated medical tasks, managing finances, transportation, grocery shopping and more.

Representative Johnson authored House Resolution 199 in the 2014 Regular Legislative Session to study how advance practice registered nurses could increase access to health care in medically undeserved areas of the state. More than half of Louisiana consumers do not have access to a primary care physician where they live.