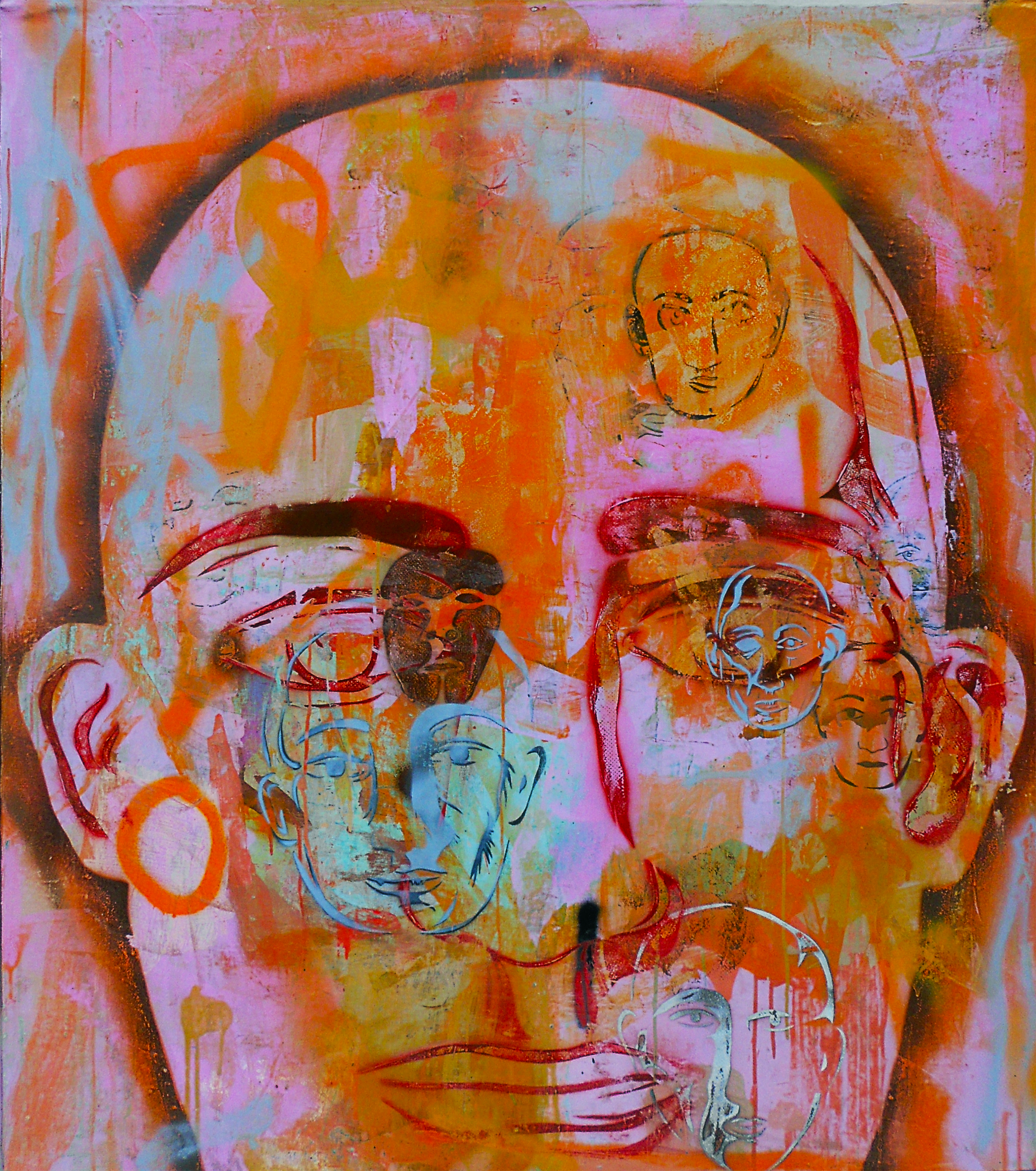 In celebration of Black History Month, AARP New York is launching its first-ever art exhibition, Lasting Legacy: The Journey of YOU on February 27. To inspire people 50-plus to discover their unique talents, explore new possibilities, and create lasting legacies, AARP will feature the works of celebrated and emerging artists along with a full roster of special events through April 2013. The artists represent New York City's rich diversity, with African American, Latino, and Asian artists displaying their works.

"AARP New York is excited to launch this exhibition and series of events during Black History Month, as we celebrate tradition of art by African Americans and people of color, and inspire New Yorkers to create their own legacy," said Dionne Polite, Associate State Director for Multicultural Outreach for AARP New York. "AARP recognizes that people now feel that new possibilities are ageless and we want to help New Yorkers build on their life experiences and fulfill their goals and dreams at any age."

Opening on February 27, the show will feature Willie Cole; Betty Blayton; graffiti artist, Nic 707; along with over ten emerging, mid-career and established visual artists presenting works that capture the journey of life while on the path to creating a lasting legacy. Curated by Souleo, who recent presented a series at the New York Library and has done curatorial work with Danny Simmons and Art Enology, the exhibit will be on view from February 27, 2013 through April 10, 2013, with an opening reception, Wednesday, February 27th . The exhibition will be held at the LeRoy Neiman Center, which was launched by a generous gift from the renowned painter LeRoy Neiman, and has become an integral arts-based resource in the Central Harlem community.

"Visual art is a powerful tool that grants us the opportunity to tap into our imagination, see the world anew and reimagine one's legacy in life," said curator Souleo. "This exhibition aims to encourage viewers to explore fresh ways of seeing themselves and the world around them as they embark upon fearless and imaginative new chapters of life."

The exhibition will include paintings, sculpture, graffiti and mixed media by artists including, Ademola Olugebefola, Alejandro Lopez, Beau McCall, Betty Blayton, Dan Bergman, Donna Ladson, Ibou Ndoye, Janet Goldner, Jeremiah Drake, Jerry Gant, Joyce Yamada, Juan Luna, Judy Richardson, Nic 707, Olivia Beens, Rebecca Allan, Robin Holder, Uday Dhar and Willie Cole.

LeRoy Neiman Center is located at 2785 Frederick Douglass Boulevard near 148 th Street in New York, New York. The opening event is February 27, 2013 from 6 pm to 9 pm. The gallery telephone is 212-862-2787 and the email is neimancenter@artshorizons.org.

Exhibition Calendar

Exhibition Details:

Length: Wednesday February 27, 2013 – Wednesday April 10, 2013
Opening Night Reception: Wednesday Feb. 27, 2013, 6 – 9 pm.
SPECIAL EVENTS:

Lasting Legacy: My Testimony w/Sarah Dash: Wednesday, March 20, 2013, 7 – 9 pm. During this intimate Q&A, singer Sarah Dash of the legendary group LaBelle ("Lady Marmalade") will share her courageous and inspirational testimony of finding a new sense of purpose after turning 50 that will inspire others to live a rich and full second act. With a career spanning almost 50 years, in her teens Sarah Dash formed the Del Capris, a vocal group which later merged with another group to form Patti LaBelle and the Bluebells, noted for hits like "I Sold My Heart to the Junk Man." The group morphed into Labelle, a futuristic trio comprised of Patti Labelle, Nona Hendryx, and Sarah, which from 1971 to 1977 released iconic records like "Lady Marmalade." As a solo artist, Sarah Dash has had success across many genres, from disco ("Sinner Man") to inspirational/gospel (her recent album "The Seventh Child"). She has sung with some of the greatest names in pop, rock and R&B, among them The Rolling Stones, Alice Cooper, The Marshall Tucker Band, Laura Nyro, The O'Jays, Wilson Pickett and Bo Diddley. She has appeared on shows with hundreds of renowned recording artists – from Keith Richards to Stevie Wonder. Dionne Polite, AARP NY Associate State Director of Multicultural Initiatives will moderate this discussion. Sarah Dash's website is www.SarahDash.net.
5 Reasons Why Art Creates a Lasting Legacy: Sunday, March 24,, 2013, 3 – 5 pm. The power of art has long been noted for helping viewers tap into their imagination and potential. During this panel discussion, arts professionals from the world of collecting and marketing along with Dionne Polite, AARP NY Associate State Director of Multicultural Initiatives will discuss local AARP initiatives and 5 ways that art can help us create an enduring and enriching legacy.
Lasting Legacy: My What's Next? Wednesday, April 10, 2013, 7 – 9 pm. AARP provides tools, information and resources to help people 50-plus navigate what's next in their lives. During this panel, AARP will offer tips on how to chart a course for pursuing goals and dreams after age 50 and turning them into real possibilities.
About AARP :

AARP is a nonprofit, nonpartisan organization, with a membership of more than 37 million, that helps people turn their goals and dreams into real possibilities, strengthens communities and fights for the issues that matter most to families such as healthcare, employment security and retirement planning. We advocate for consumers in the marketplace by selecting products and services of high quality and value to carry the AARP name as well as help our members obtain discounts on a wide range of products, travel, and services. A trusted source for lifestyle tips, news and educational information, AARP produces AARP The Magazine, the world's largest circulation magazine; AARP Bulletin; www. Aarp.org; AARP TV & Radio; AARP Books; and AARP VIVA, a bilingual news source. AARP does not endorse candidates for public office or make contributions to political campaigns or candidates. The AARP Foundation is an affiliated charity that provides security, protection, and empowerment to older persons in need with support from thousands of volunteers, donors, and sponsors. AARP has staffed offices in all 50 states, the District of Columbia, Puerto Rico, and the U.S. Virgin Islands. Learn more at www.aarp.org .

Follow us on Twitter: @AARPNY and Facebook: AARP New York

About Souleo Enterprises, LLC

Souleo Enterprises, LLC creates and produces entertaining and informative events, media and artistic projects by founder, Souleo. A journalist who has written for Newsweek, Ebony, New York Press, Black Enterprise, XXL, Sister 2 Sister, Rolling Out, Souleo has also been featured on CNN's The Nancy Grace Show , MTV's FNMTV Premieres , the New York Post , the Chicago Sun-Times , Access Hollywood , CBS's The Insider , NPR's News & Notes , BET.com, Match.com and in the Boston Globe . Known as the "Proletariat Curator" his partnership with the Harlem Arts Alliance and column, "Harlem Arts Alliance Presents: On the 'A' w/Souleo" is now syndicated online and in print via EBONY.com , SoulTrain.com , New York Amsterdam News, Rolling Out , and more. Notable exhibitions include eMerge: Danny Simmons & Artists on the Cusp and Art Enology. Learn more at www.souleouniverse.com @souleo

###