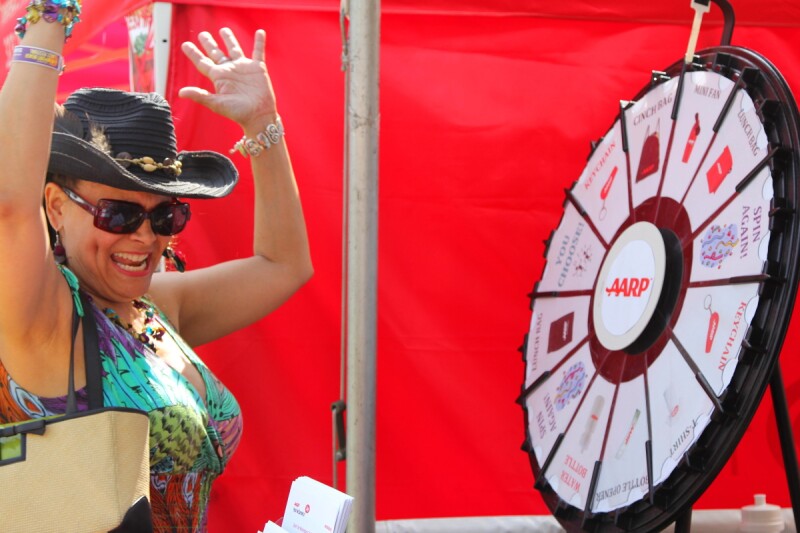 Join AARP at the 13th Annual Art + Soul Oakland Festival on Saturday and Sunday, August 3rd and 4th! The event will feature four stages of live music with R&B, Rock, Blues, Jazz and Indie sounds along with our diverse food offerings and myriad family activities including kid-friendly carnival rides. Conveniently located in downtown Oakland adjacent to the 12th Street/City Center BART station, the festival is open on Saturday from 12:00 p.m. to 8:00 p.m. and on Sunday from 12:00 p.m. to 6:00 p.m.
We'll offer a sneak peek of AARP events coming to the Oakland area and share information on the issues that matter to you. Learn how we're fighting for your retirement security and find out if you're saving enough for your future. Sign a petition to make your voice heard on the future of Social Security and Medicare. And don't miss your chance to spin the prize wheel and take home fun, free giveaways!
Join us at one of the Bay Area's top summer events! Tickets are available online or at the gate.*
* Any information you provide to the host organization will be governed by its privacy policy.

Art + Soul Oakland
Saturday, August 3rd - 12:00 p.m. to 8:00 p.m.
Sunday, August 4th - 12:00 p.m. to 6:00 p.m.
1 Frank Ogawa Plaza
Oakland, California 94612 (map)
Want to be the first to know about upcoming AARP events like this in your community? Sign up for our state email and join us on Facebook and Twitter to stay informed!