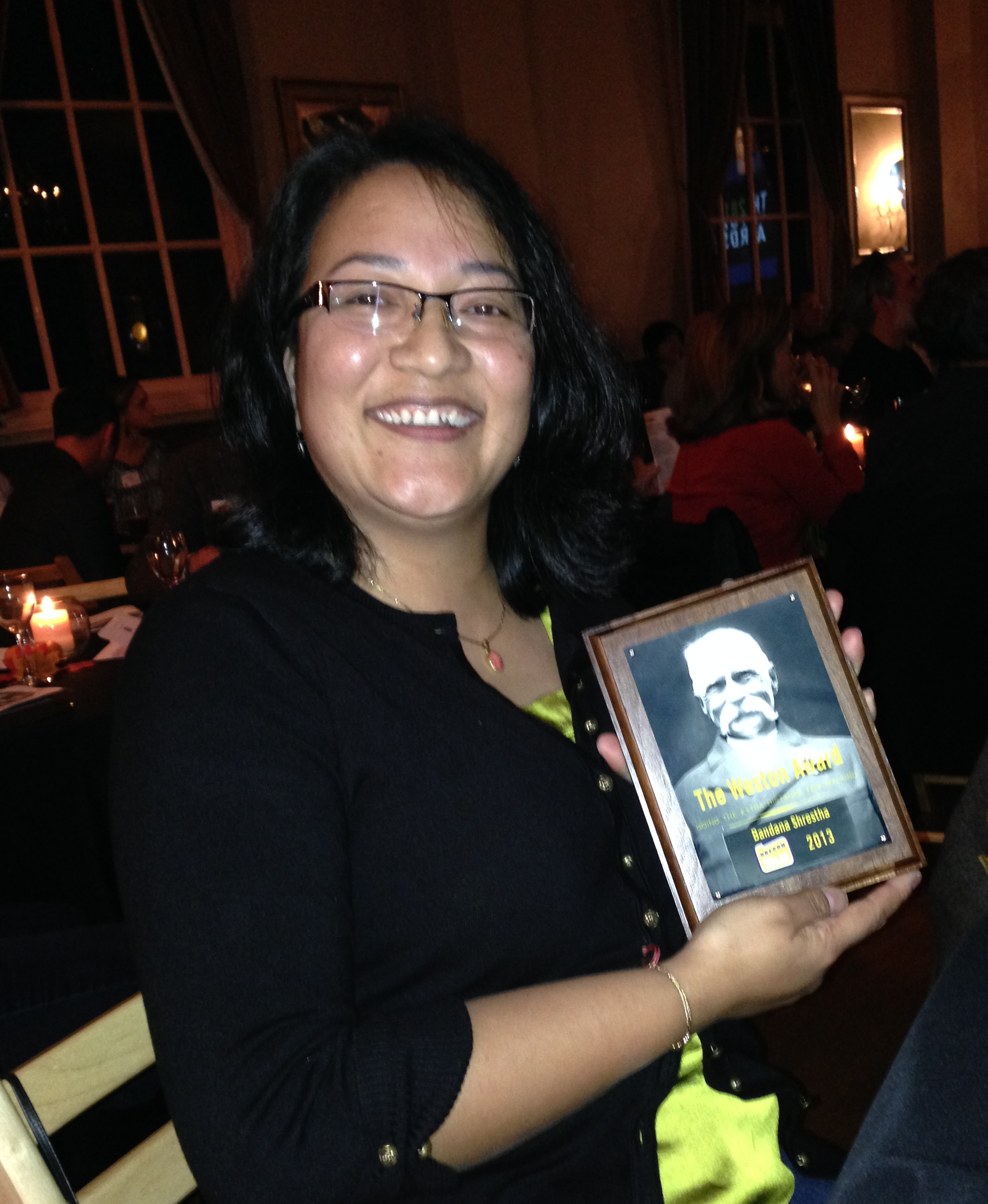 Congratulations to AARP Oregon's Community Engagement Director, Bandana Shrestha for winning a 2013 Weston Award. Bandana's exemplary work in advancing livability and walkability throughout Oregon includes participating in a steering group that helped plan a Walkability Summit with Oregon Walks. Her work was also on display the last Sunday of each summer month during Portland Sunday Parkways. She was an integral part in organizing volunteers for the event, which promotes biking and walking as part of healthy active living. She was presented the award by Oregon Walks, as one of four recipients of the 2013 Weston Award.

The Weston Awards celebrate inspiration, enthusiasm, perseverance, and the conviction that one of the best ways to get anywhere is on foot. The award is dedicated to those who have made our communities more livable and more walkable. The recipients of the award work passionately in advocating for walkable communities as well as the never-ending quest for a healthier, more livable future.

For more information on The Weston Awards and the winners, please visit their blog.