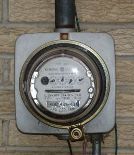 AARP: PSC decision cuts Florida Power & Light rate increase by nearly half;Now Legislature should clarify whether consumers have a real voice in utilities regulation

For first time in history, state Public Service Commission approves a settlement deal without concurrence by the state's official voice of utilities consumers

Tallahassee, Fla. – AARP Florida State Director Jeff Johnson today urged Florida lawmakers to clarify whether the state's official voice of utilities regulators, the Office of Public Counsel, has a real say in whether utilities companies can raise rates on consumers.
"Today Florida utilities consumers won something of a Pyrrhic victory," Johnson said. "The Florida Public Service Commission (PSC) approved a settlement agreement between Florida Power & Light and some large power users that cuts FPL's rate increase roughly in half."
"While AARP is pleased that consumers aren't stuck with an even larger bill, we are troubled that state utilities regulators have allowed any rate increase without the concurrence of the official voice of Florida utilities consumers, the Office of Public Counsel," Johnson added. "It's time for the Florida Legislature to shed light on this issue. Lawmakers should make it clear that the Office of Public Counsel should have a real role to play in any negotiated settlement of a rate case. No utility company should be able to cut a side deal with a few customers at the expense of all its customers unless Sunshine State consumers have a bona fide say in the agreement."
Earlier this year, FPL negotiated with some large Florida hospitals, federal agencies and other large power users to raise its base rates by about $540 million per year. FPL then asked the state Public Service Commission to approve the deal – over the objections of the Office of Public Counsel and the Florida Retail Federation. AARP also strongly opposed approval of the settlement agreement.
In a vote today, the PSC approved a smaller rate increase that will cost FPL customers about $350 million a year. The agreement provides FPL with a projected rate of return on its investment of about 10.5 percent, compared to the 11.5 percent rate of return that FPL had originally requested. AARP has repeatedly criticized this base rate increase as too large, noting that many older Floridians, if they are lucky enough to have anything left to invest at all, are lucky to earn 2 percent per year on certificates of deposit.
AARP is a nonprofit, nonpartisan organization with a membership that helps people 50+ have independence, choice and control in ways that are beneficial and affordable to them and society as a whole. AARP does not endorse candidates for public office or make contributions to either political campaigns or candidates. We produce AARP The Magazine, the definitive voice for 50+ Americans and the world's largest-circulation magazine with over 35.1 million readers; AARP Bulletin, the go-to news source for AARP's millions of members and Americans 50+; AARP VIVA, our bilingual multimedia platform for Hispanic members; and our website, AARP.org . AARP Foundation is an affiliated charity that provides security, protection, and empowerment to older persons in need with support from thousands of volunteers, donors, and sponsors. We have staffed offices in all 50 states, the District of Columbia, Puerto Rico, and the U.S. Virgin Islands. ###