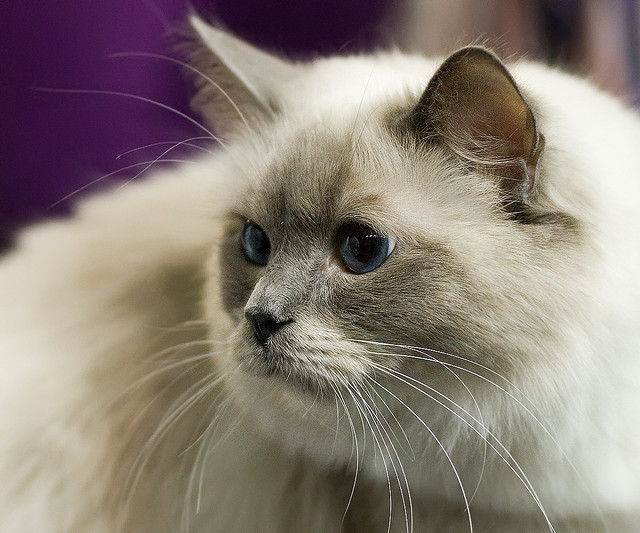 Like most people, pets want to grow old in their own homes, not an institution. Unfortunately, thousands of older pets are brought to Texas shelters every year—usually because something unforeseen happened in their owner's life.

The transition into a shelter is especially hard for older pets who may have spent their entire lives with one family. And, once there, older animals face a harder time in animal shelters that younger animals. While puppies and kittens get adopted quickly, their senior counterparts often wait a long time.

"Older dogs and cats can make ideal companions -- they are usually potty trained, mellower, and more obedient than younger pets. All they need is the love and security that comes from a forever home," says Carla Penny, AARP Texas Executive Council member and Austin Animal Center volunteer cat team co-leader. "It feels really good to know you are giving a pet a second chance at happiness."

AARP encourages older households to adopt older pets. Older people and older pets can be great partners who provide each other with companionship and affection and share an understanding of what it means to grow old with dignity and security. Seniors helping seniors—it's what we do.

Interested in bringing home a furry friend and live in the Austin area? You're in luck! AARP is partnering with the Austin Animal Center, 7201 Levander Loop, to waive adoption fees for people over 50 who adopt a cat or dog five and older from now until the end of the year.

Dogs and cats adopted under this program are already spayed/neutered, vaccinated and have microchips. They also come equipped with a special take-home package.

Visit the Austin Animal Center website to check out available animals.

Not ready to adopt? Consider fostering a pet in need. Fostering is a great way to bring some wags, purrs and love into your life without a long term commitment. Foster pets typically only need about 4-8 weeks in foster home care. Giving them that time can help prepare them for their forever home.

Photo courtesy of Tomi Tapio.