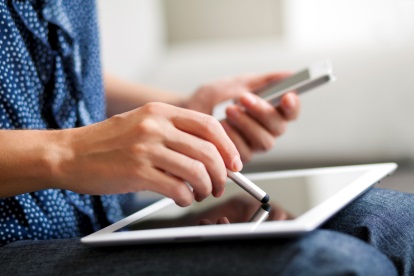 AARP announced this week the launch of its AARP TEK Academy, a free, easy-to-use online classroom designed to help 50-plus Americans get the most out of technology to connect with family and friends, explore employment opportunities, access health information, enjoy entertainment and more. Located at AARPTEK.org, the site can be accessed from a variety of devices, including smartphones, tablets, laptops or desktops and offers dozens of tutorials on a range of helpful topics, from social media to staying safe online.

AARP TEK (which stands for Technology Education and Knowledge) launched last year offering hands-on workshops in select cities to empower the 50-plus audience to use technology to live their best lives. The TEK Academy is the latest offering as part of this program.

"With 37 million Americans not online, AARP TEK Academy is for anyone who wants to get the most out of their mobile devices, stay safe online and pursue online adult learning for professional development, healthy living, online money management, entertainment and much more," said AARP Interim Vice President Anne Jacoby. "We have had strong success at our face to face TEK workshops in cities across the country as adults share stories of being able to stay in touch with family via social media, use technology to expand their business and learn new skills for job searches. The online AARP TEK Academy is a solution to reach even more Americans and help them to use technology to positively impact their lives and to realize the 'real possibilities' that AARP represents."

While aimed at helping the 50-plus demographic, AARP TEK is for anyone who wants to get the most out of their smartphone, tablet or other technology. With the addition of the online AARP TEK Academy, people can now leverage AARP TEK resources in a variety of ways including: hands-on AARP TEK workshops in many cities, online seminars, and interactive online courses. New features available at AARP TEK Academy include a webinar series on topics such as Facebook security, digital photography and building your personal brand online.

"Technology now provides unprecedented access to a new world of learning possibilities," said Sophie Vlessing, SVP for Strategy and Innovation at Kaplan Higher and Professional Education. "AARP TEK Academy with LearningAdvisor helps bridge the digital divide and makes navigating the journey easier."

For more information on AARP TEK and its new AARP TEK Academy, please visit aarptek.org.