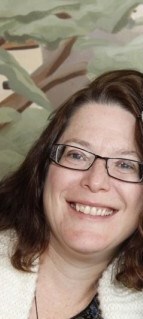 Brenda E. Ladin of St. Louis, and Dennis C. Gibbons of Battlefield, have been selected to join the AARP Missouri Executive Council (EC). Eight members comprise the EC that serves in an advisory capacity and whose primary function is to help create and monitor the progress of an effective state plan to carry out AARP's strategic priorities.
"I am interested in AARP as a consumer and as a person looking to age well," Ladin said. "From the Moonlight Ramble to multi-generational community building, I look forward to sharing thoughts and ideas."
Ladin is owner of BEL Educational Strategies in St. Louis which provides project-based education consulting, teaching and private tutoring for children and adults. She is a certified trainer and consultant with a focus on education. Ladin earned a BA degree from Indiana University-Bloomington and MS from Antioch College in Seattle, WA.
Ladin's past volunteer experiences include serving as Vice President, Seattle Chapter of the Indiana University Alumni Association; Steering Committee and Volunteer for the Seattle Jewish Film Festival; Committee Member for the Candidate Vetting Seattle Municipal League; and Board of Directors for the University of Washington Hillel and B'nai B'rith.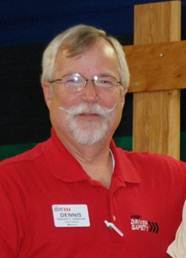 Gibbons retired as a Corporal from the Colorado State Patrol where he served in various capacities, including Crash Reconstructionist, Public Information Officer, and Field Training Officer. He graduated with a BS degree from the United States Coast Guard Academy.
Gibbons serves as the Chief Trainer for the AARP Driver Safety Program and also has volunteer experience with the People Helping People Food Pantry, and Living History & Train Patrol volunteer for Wilson's Creek National Battlefield.
Welcome to these two new AARP volunteers!