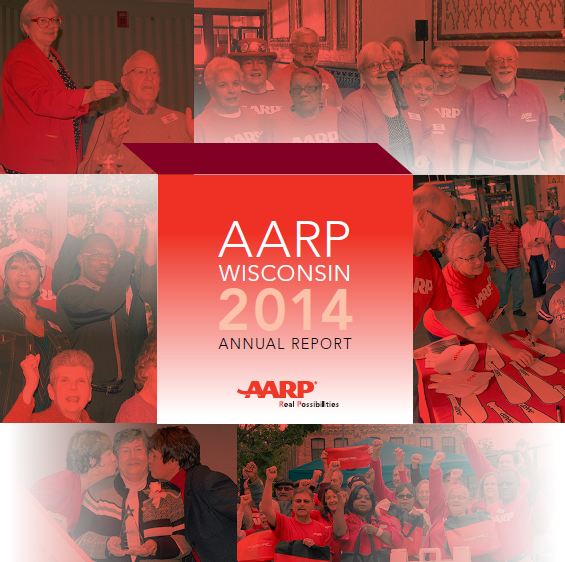 Forward. In Wisconsin, it's not just a motto, but a call that directs us toward a better future for our citizens and the communities in which we live. At AARP Wisconsin, we embrace this motto and its spirit of possibility and optimism. We invite Wisconsinites age 50+ to explore the many different opportunities that can be found at AARP.

Perhaps it's connecting with friends and family at the ballpark or sharing a laugh at our happy hour trivia nights. It might be turning that million-dollar idea into reality through our small business partnership or coming together in communities to ensure that the values of independence, opportunity, and dignity hold true at any age – from Bayfield to Beloit.

With over 800,000 members in Wisconsin, the AARP community is strong and vibrant. Our members are raising families, changing careers, and envisioning their "What's Next?" They're your friends, your neighbors, and your family members.

No matter what stage in life they find themselves, AARP stands at the ready to be an ally for 50+ Wisconsinites as they seek to rediscover their passions, realize their dreams, and look "Forward" to their future.

We invite you to take a look at all we've accomplished in this year's annual report.

Moving into 2015, we hope you'll be on the lookout for AARP online, in your community, and across the state as we work toward our goal of ensuring that no one's possibilities should be limited by their age.