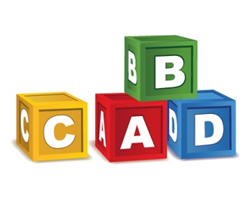 By Bob Stephen

Laura recently started providing extra help to her 72-year-old mother who has Parkinson's disease. Fortunately, the disease has been slow to progress, but lately her mom has needed more help to be able to continue living independently.

Like most people age 65 and over, Laura's mom has Medicare. Laura didn't know much more about Medicare than its name, but realized she needed to learn more to ensure her mom could get the most out of her coverage.

Perhaps you're lending a helping hand to a loved one in your life. If so, it will be useful for you to learn about how Medicare works and where to go for information when you need it. Here are the steps Laura took:



Check current coverage.
You may have heard that Medicare is made of different parts. Each part helps cover different types of health services. They are:

Part A – (Hospital) Covers inpatient hospital services, some home health, hospice and skilled nursing facility care
Part B – (Medical) Covers doctors' office visits, medical equipment, lab tests
Part D – (Prescription Drugs) Covers prescription drugs
People with Medicare have two ways they can get their Medicare health and prescription coverage: They can choose Original Medicare or a Medicare Advantage plan.

Original Medicare – A fee-for-service health plan in which the person can choose any doctor or hospital that accepts Medicare. Includes Part A (Hospital) and B (Medical). To get drug coverage with Original Medicare, the person also has to buy a Medicare-approved prescription drug plan. People with Original Medicare might also decide to buy a Medigap plan. A Medigap plan helps pay for some of the costs that Original Medicare doesn't cover.
Medicare Advantage, also known as Part C – An alternative to Original Medicare. Includes Part A (Hospital), Part B (Medical) and Part D (Prescription Drugs) under one plan. Medicare Advantage plans are offered by private insurance companies and pay for the same health care services as Original Medicare. Some plans also pay for additional services that are not covered by Original Medicare. A Medigap plan cannot be added to a Medicare Advantage plan.


Learn what Medicare pays for, and what it doesn't.
Medicare covers a lot of health care costs, but like most other insurance it doesn't pay for everything. People with Medicare are responsible for paying the costs that are not covered, such as deductibles, copayments, and coinsurance. There are also some health care services that Medicare doesn't cover, such as an extended stay in a nursing home and routine dental, vision and health care when traveling outside the United States.



Find a doctor or provider.
People with Original Medicare can go to any doctor or health facility that accepts Medicare. It's important to call before an appointment with a new doctor to make sure Original Medicare is accepted.

People with Medicare Advantage plans typically have a set network of doctors, other providers and hospitals to choose from.

If you're like Laura and are caring for someone with Medicare, here are some useful resources to help with your questions:

Contact Medicare at 1-800-MEDICARE or online at medicare.gov.
Get one-on-one help through Virginia's State Health Insurance Assistance Program, at 800-552-3402 or online at vda.virginia.gov/vicap.asp.
While this general overview is a good start, the resources above will help you dig deeper into Medicare. For answers to the most frequently asked questions about Medicare, visit www.aarp.org/MedicareQA