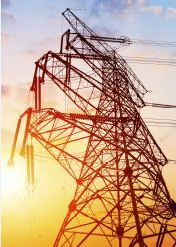 AARP Ohio opposed the subsidy proposed by American Electric Power, and this morning issued the following statement from Bill Sundermeyer, who leads government affairs work for AARP Ohio:
"While we disagree with the Public Utilities Commission of Ohio (PUCO) that it has jurisdiction to allow the proposed American Electric Power (AEP) surcharge to bail out an aging coal plant, Wednesday's order saves ratepayers $116 million by appropriately rejecting AEP's request.
We hope the Commission rejects the pending and similar FirstEnergy bailout which could cost ratepayers $3 billion.
Ohio's utilities cannot have it both ways – profiting from a competitive electric market with their unregulated generation affiliates but using ratepayers as a back stop when they don't like the prices they are getting in the market.
Ohio's utilities should keep their hands out of ratepayer pockets. Wednesday's order is a well-deserved push back from the PUCO."