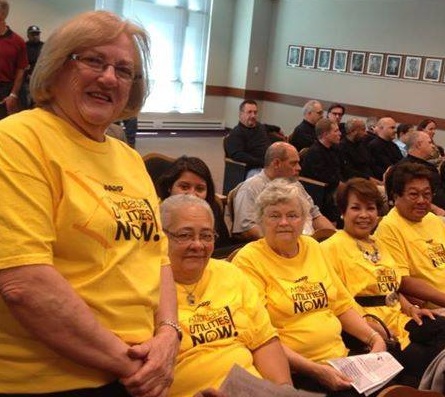 AARP member Suad A. (not pictured here) has been volunteering with AARP for many years because she supports the AARP mission to "help people turn their goals and dreams into real possibilities, strengthening communities in New Jersey and fighting for the issues that matter most to families." But some fights are personal, she says.

Unaffordable utility bills are a real challenge. Suad has joined thousands of AARP members in calling for fair and affordable utility rates. Below is the text from a recent note that she sent to Governor Christie:

"Dear Gov. Christie: Low income people and seniors like me are struggling to pay the high rising prices of everything including utility rates. People are leaving New Jersey seeking cheaper states in order to survive, not because they like to be uprooted from their home state where they raised their children and contributed to society. New Jersey is losing quality citizens. Gov. Christie, people are helpless against the greedy utility companies and they look up to you for help. Please don't let us down. Please stop unfair and unaffordable rate hikes."
For more information about AARP's work on Affordable Utilities and other issues, go to www.aarp.org/nj

Do you want to become an Affordable Utilities Watchdog Volunteer and stay involved with Affordability issues? Email aarpnj@aarp.org with your contact information (full name, email address, mailing address, and phone number), subject line: "Watchdog Volunteer".