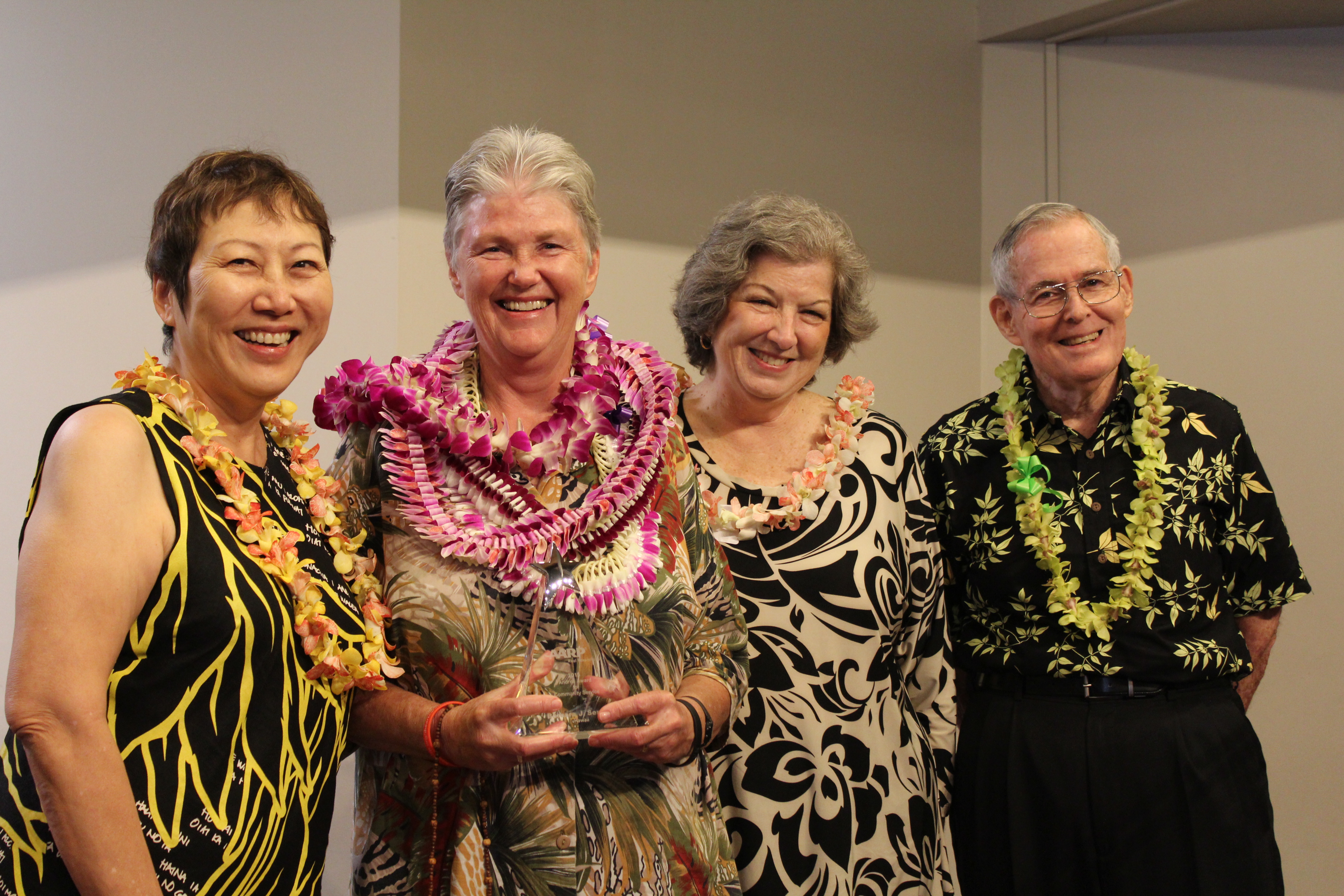 Honolulu resident Barbara Service was presented with AARP Hawaii's 2015 Andrus Award for Community Service at a volunteer recognition event on November 18. Service, whose last name exemplifies her commitment to community service, is a long-time advocacy volunteer on AARP's priority issues in Hawaii, and serves as the president of Chapter 60.

She is also related to Ethel Percy Andrus (1884-1967) the founder of AARP. As her great aunt did decades ago, Service personifies AARP's motto: "To serve, not to be served."

"It's an honor to be selected for this award, and a pleasure to represent AARP in giving back to the community," Service said.

In accepting the award, Service requested that a $500 donation be presented to Lanakila Meals on Wheels, the non-profit meal service organization which helps seniors remain independent at home. Director Lyn Moku was on hand to accept the donation.

In addition to her involvement with AARP, Service is treasurer of the Kokua Council. She is also active in church activities at the Cathedral of St. Andrew, where she participates in ministry projects.