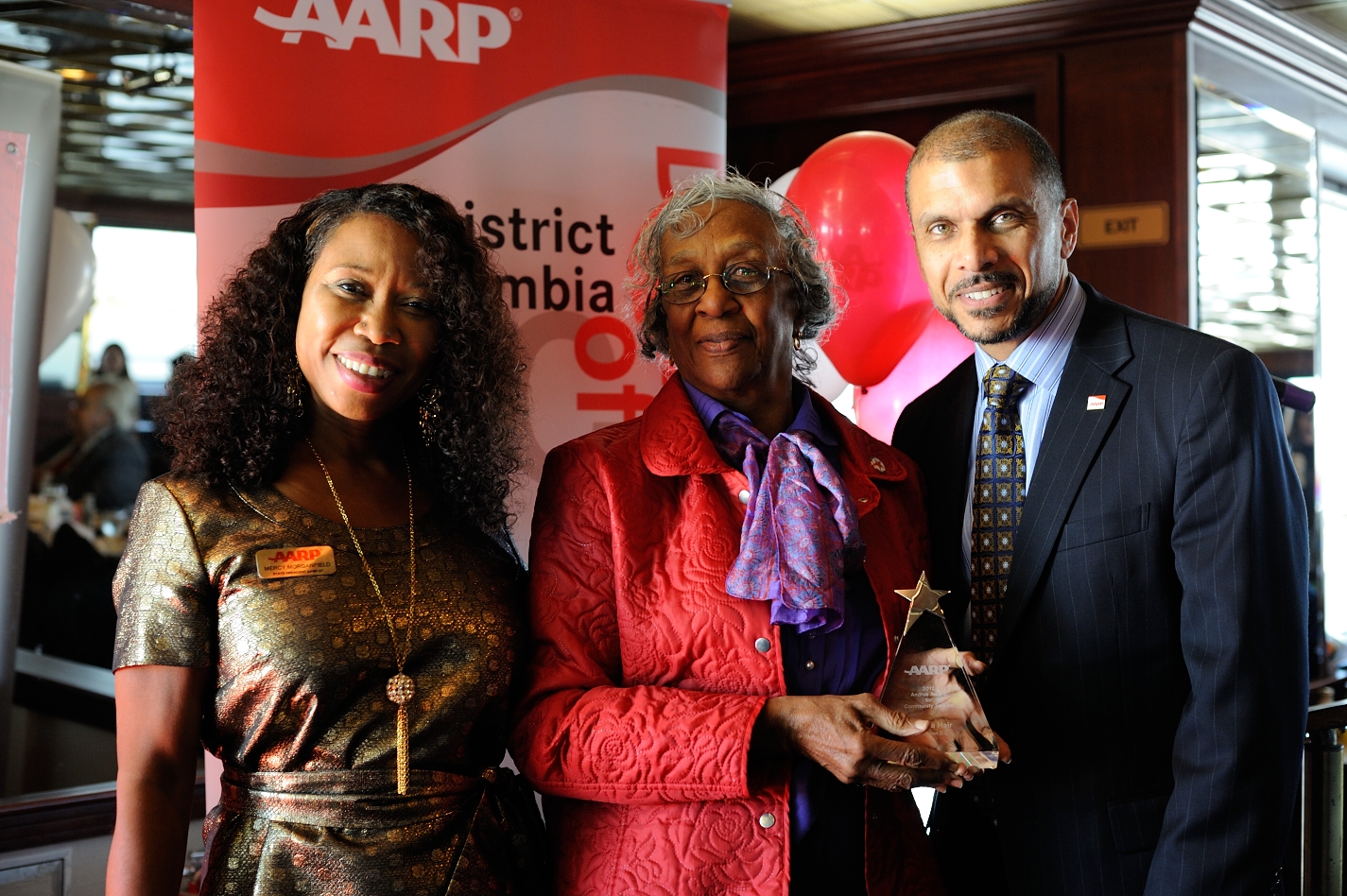 Barbara Scope Hair, a native Washingtonian and retired federal government employee of 40 years, is the 2012 Andrus Award recipient for AARP District of Columbia. In addition to volunteering with the AARP DC State Office Ambassadors, she assists with events such as the annual Drive to End Hunger in DC food drive. At the chapter level she has planned group travel and programs for meetings of her chapter, the Anacostia/Bellevue/Congress Heights AARP Chapter #4870.
Ms. Hair has also been recognized by the Retired Senior Volunteer Program (RSVP), which named her its Senior of the Year. In addition, she received the Points of Light award from General Colin Powell and the Presidential Award from the White House in connection with her work with RSVP.
The 2012 Andrus Award recipient is also politically active. She has served as chairperson of the Senior Committee of the Ward Eight Democrats. As part of the Ward 8 Mini Commission on Aging, she played a significant role in the establishment of Congress Heights Senior Wellness Center.
New Executive Council Members
In October, the AARP DC Executive Council (EC) welcomed three new volunteers: Susan Haight, Winona Lake-Scott and Roger Goldblatt. They join Angel Irene, Jim Nathanson, Andy Litsky, AARP DC President Mercy Morganfield and AARP DC Senior State Director Louis Davis on that advisory body.
Check out the video that introduces you to AARP http://youtu.be/eCdlDARir6U[/youtube]