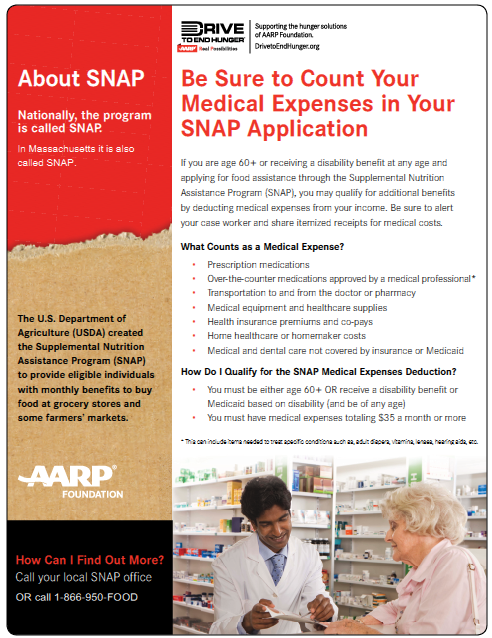 Massachusetts seniors age 60+ — and people at any age receiving disability benefits — who already receive or are applying for Supplemental Nutrition Assistance Program (SNAP) food assistance, may benefit from additional assistance through the SNAP Medical Expenses Deduction. Through this deduction, those eligible are able to deduct out-of-pocket medical expenses from their income, which can increase their SNAP allotment and enable them to purchase healthy, nutritious food.

AARP's SNAP Medical Deduction flier

And since more than half of Massachusetts SNAP recipients are either seniors age 60+ or people (including adults and children) with disabilities, we need to get the word out about this important benefit!

For more information, visit your local SNAP office or call 1-866-950-FOOD (3663).