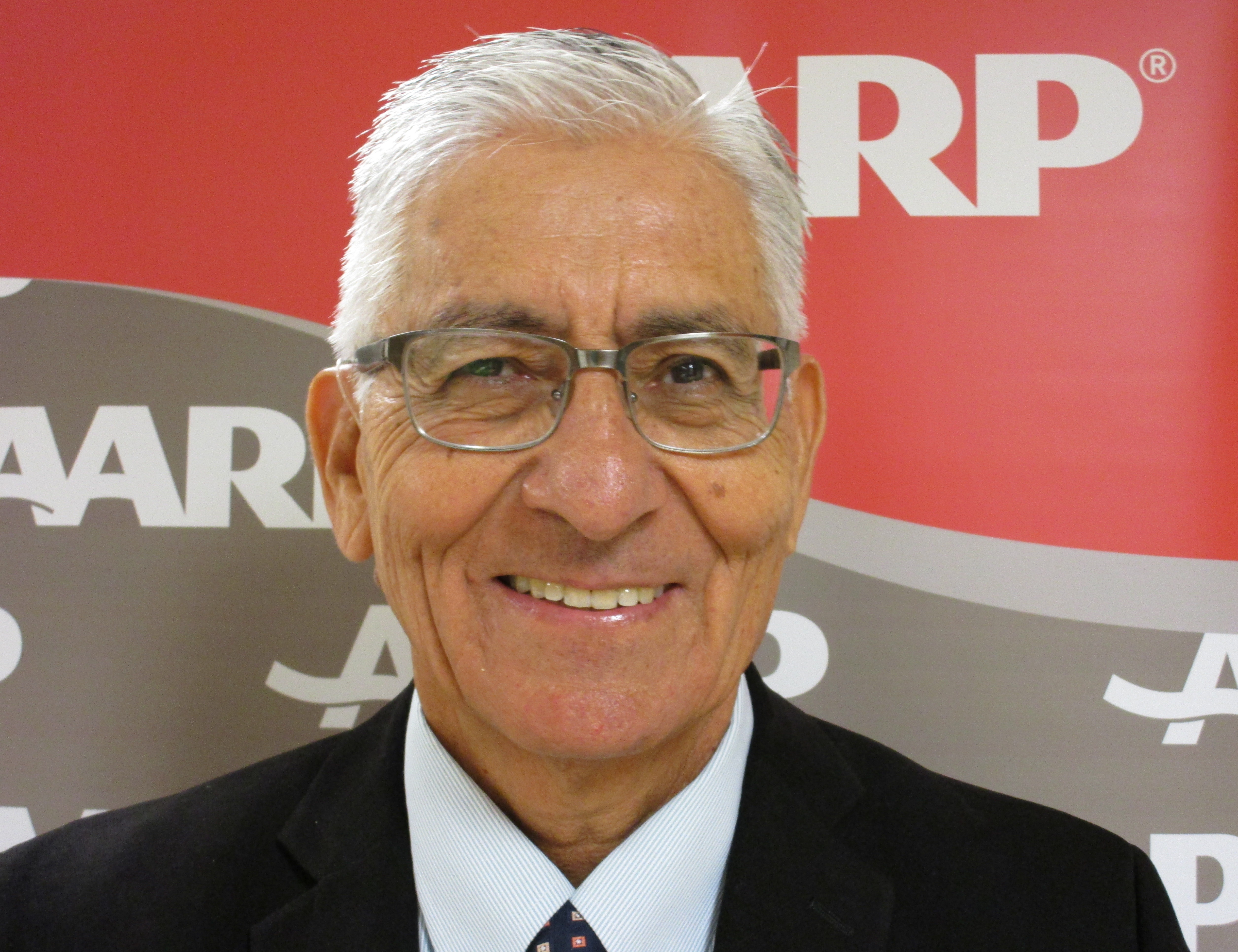 AARP Arizona is pleased to announce the appointment of Daniel Martinez of Gilbert to serve as AARP State President. In this volunteer role, Martinez will lead the nonprofit organization's network of more than 100 Arizona volunteers and work closely with staff. He will also act as a lead spokesperson on national and state AARP issues in Arizona that are important to people 50+.

"We're delighted and pleased that Daniel has accepted this appointment as he brings exceptional volunteer experience and leadership skills to this role," said Dana Marie Kennedy, AARP Arizona State Director. "In addition to leading our volunteer corps, he will serve as the chair of our AARP Arizona Executive Council, a leadership volunteer council that sets the strategic direction for the organization's work in our state."

Martinez has been a volunteer with AARP Arizona since 2006, working primarily in the areas of advocacy and multi-cultural outreach. He was appointed to AARP Arizona's Executive Council in 2012 where he has been active in community outreach and education.

"Service to others and advocacy has always been a passion of mine," said Daniel Martinez, AARP Arizona State President. "To continue this work as state president of AARP Arizona will be a privilege and an honor. Arizonans and their families deserve a strong voice to represent them on issues of financial security, health, livable communities and family caregiving, AARP is that voice. With our dynamic volunteers and staff, we will continue to work hard for Arizonans 50+ and their families. As AARP's founder Dr. Ethel Percy Andrus eloquently stated: What we do… we do for all."

Prior to volunteering with AARP Arizona, Martinez spent 17 years as an academic advisor and professor of reading with the Maricopa County Community College District. In previous years, he held a position with the International Programs Office at New Mexico State University where he worked with the U.S. Agency for International Development for the Country of Paraguay. For more than a decade, Martinez also held positions in Student Financial Aid at four universities in New Mexico, Colorado and Arizona, including Arizona State University.

To find out more about volunteer opportunities with AARP in Arizona, click here.