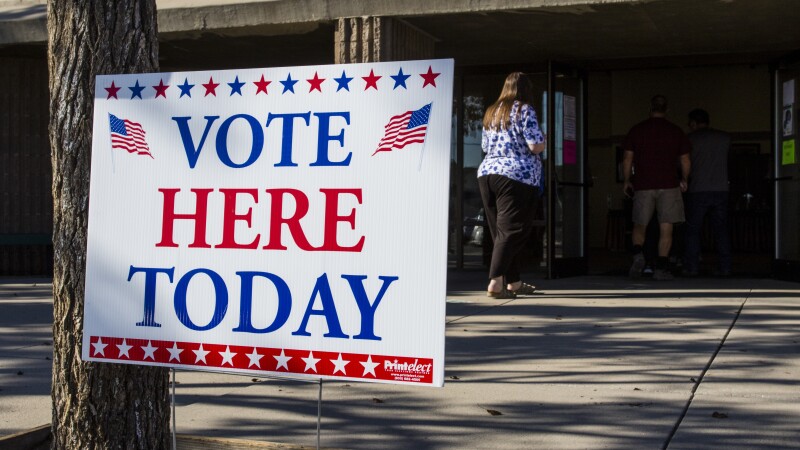 Arizona's Nov. 8 general election will feature several closely watched races, including the attorney general contest between Abraham Hamadeh (R) and Kris Mayes (D).

AARP Arizona spoke with the candidates to see where they stand on key issues for 50-plus voters. Here's what they had to say:


What steps will you take to protect older Arizonans from abuse, neglect and exploitation?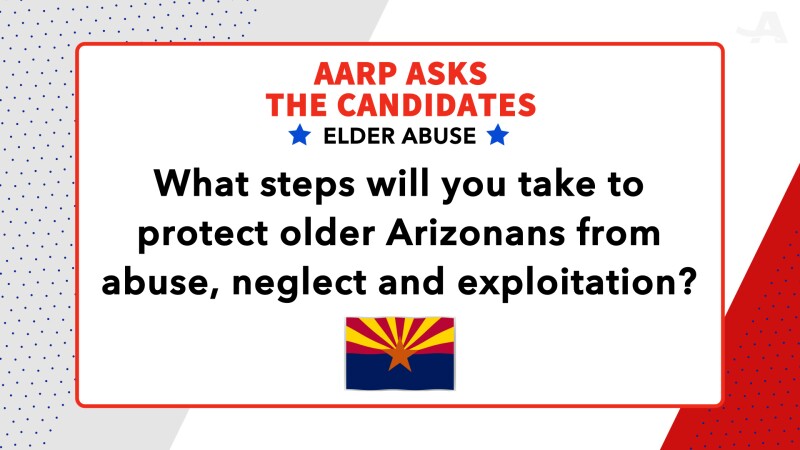 Elder Abuse
Mayes: Elder abuse, which includes financial exploitation, fraud, physical and sexual abuse and neglect, have increased substantially over the past decade. These cases are often severely underreported due to embarrassment, shame, coercion or a combination of all of the above. Though tragic, many times a family member or close friend is the perpetrator in these cases. Properly and thoroughly investigating all complaints in a prompt manner is critical. As your next attorney general, I plan to hold statewide in-person office hours, just as I did when I served on the Arizona Corporation Commission, so I can hear directly from the people. I also plan to partner with organizations such as AARP, Area Agency on Aging, Foundation for Senior Living and others to provide education and resources, both in person and virtually, to help increase public awareness of this issue.

Hamadeh: Right now, nearly 20 percent of Arizona's population is over the age of 65, so this is an area of the office where I'm going to be much more proactive than in the past. Just in the past few years, the Arizona Legislature empowered the attorney general's office to have primary jurisdiction over a lot of elderly abuse cases. And you know, elderly abuse can come in many forms, whether it's actual physical abuse or financial fraud. So making sure the office is adequately staffed is critical, but I also want to keep that line of communication open with organizations like AARP who have the vested interests of our senior citizens. I think that's going to be really key, so making sure that we have quarterly meetings so we understand if there's issues that arise, that they can actually have an access point at the attorney general's office with me directly because we need to make sure that my assistant attorney generals are also following the law and making sure that they're actually handling these cases appropriately. So I intend to make sure the office is adequately staffed.


What will you do to ensure that Arizonans are protected against fraud and deception, unfair business practices and provide opportunities for redress to victims of fraud?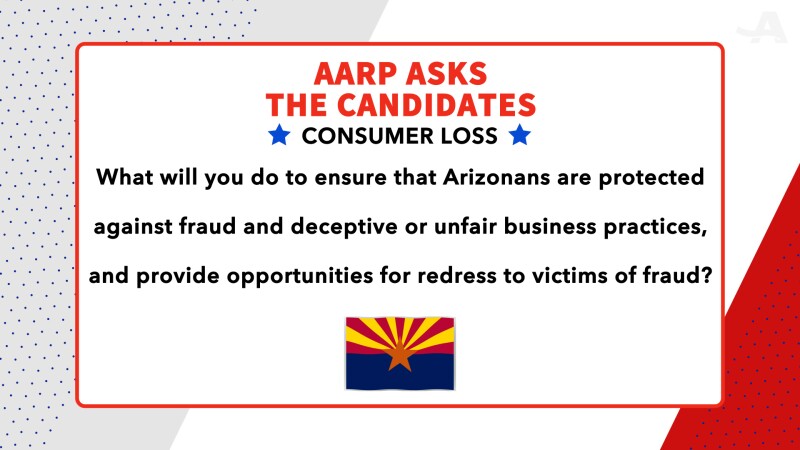 Consumer Loss
Hamadeh: Well this is a really important issue because in Arizona we ranked 10th in the nation for most elder fraud victims and eighth for the most money lost. And too often a lot of this money is unrecoverable, sadly. But, you know, I have a personal story with this. My father, he was defrauded one time where they pretended they were a utility company threatening to shut off his power. And we all had that feeling, that you're a victim, that sense of panic, right? Where they're actually extorting you for money. This is something that we have to try to have preventative measures in the first place from happening. Too often we look at government for solutions, but I think the private sector can actually help out with this as well. Talking about identity theft, companies who are focusing on that. So I want to make sure we're partnering with them as well as getting the communication out to our long-term care facilities, cause there's always different ways that are happening. Now that we have the rise in computer crimes, we have to be really proactive on this. So being attorney general, I'm going to make sure we have that communication out there.

Mayes: Traveling around the state and listening to people, I hear over and over from seniors that they no longer want to answer their phones, email or use texting because they're inundated with scam attempts. This isn't okay. As AG, I will promptly address complaints, share best practices with other attorneys general across the country, teaming up where appropriate to investigate and prosecute, and utilize a consumer fraud telephone tip line, making it easier for seniors to report scams quickly. I will also create a fraud task force with experts from internet security, senior advocates and organizations, banking and law enforcement to develop additional tools and resources to combat fraud in Arizona. In addition, I will fully restore the Consumer Fraud and Protection Fund that was gutted by our current attorney general.


How will you work to protect older Arizonans living in long-term care facilities?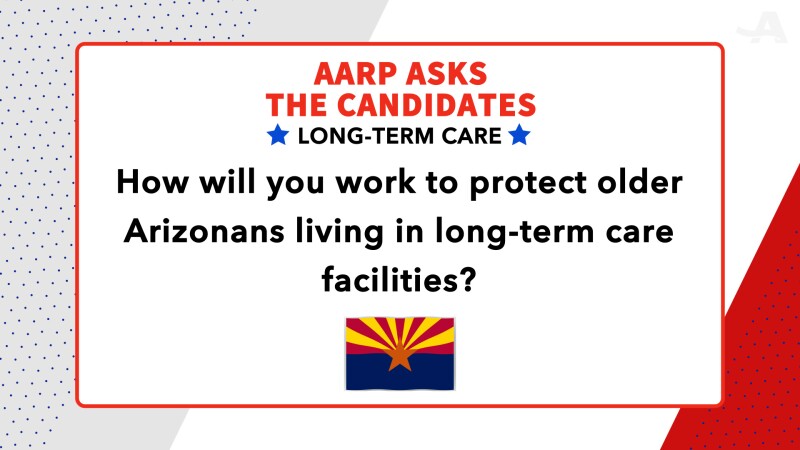 Long-Term Care
Mayes: Reading the latest auditor general report, which uncovered that state regulators had wrongly dismissed and downgraded very serious complaints, including sexual abuse and neglect claims, infuriated me. As your next attorney general, I will aggressively prosecute elder abuse and advocate for more funding from the legislature. I will immediately investigate the findings of the auditor general's report and take action. I will create and lead a statewide task force to put a spotlight on this critical issue. I'll work with DHS to ensure that elder abuse complaints are being expeditiously reported and investigated. I'll work with all state agencies to ensure we're being proactive versus reactive. And finally, I'll work with DHS to increase public transparency so people can make informed decisions about their own or their loved ones' long-term care.

Hamadeh: I love my parents, and this issue is near and dear to me because I want them to be protected eventually when it becomes their time to go to a long-term care facility. Too often what we witnessed during the COVID times, it was, there was a lack of transparency between government and the long-term facilities and government was not reporting accurate numbers, and the lack of transparency was really concerning. So as attorney general, what I want to do is work with government, make sure that there's a line of communication and that the folks who most need it are actually getting the information to be able to respond because, you know, we witnessed during the time, the COVID times, the most vulnerable population was senior citizens, and they were the ones who were receiving the least amount of information, and that's dangerous. So as attorney general, I want to be the leader who is actually gonna be able to stand up and defend the victims like our senior citizens. So that's exactly what I intend to do when I'm attorney general.


If elected attorney general, what specific strategies will you implement to combat fraud and protect consumers?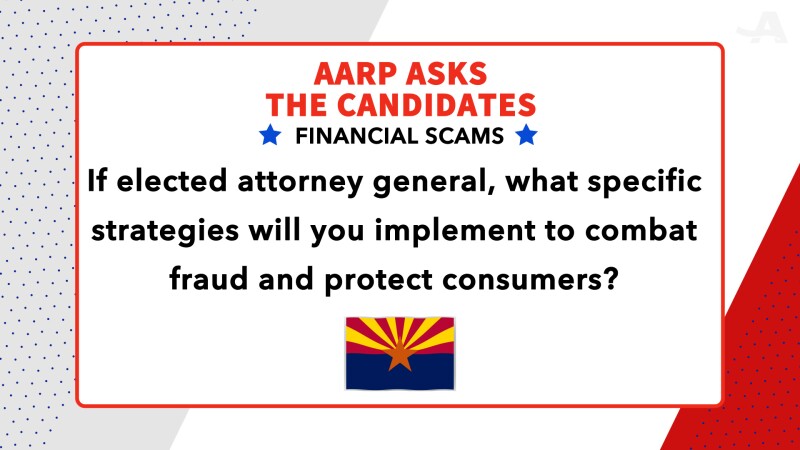 Financial Scams
Hamadeh: Well, this is a key component of the attorney general's office and General Brnovich has been doing a great job with this. Arizona has had record amount of restitution recovered, but really highlighting the fact that going out to the community, and not just the retirement homes but also rural Americans too, and teaching them how to actually file a consumer fraud complaint, because, you know, some of this can be scary and I want to make sure that the law should not be something that's so far removed. And having that communication at the attorney general's office where you're talking to an assistant AG, you're talking to investigators, that it becomes a comfortable situation, because that feeling of being defrauded, whether through it's individual or private company, we need to make sure that there's actually justice for victims. So I want to make sure that these fake IRS calls that too often are happening, or the ones who are pretending to be power utilities, that, make sure that that's actually addressed and prosecute them criminally, but also be able to recover funds for them, for the victims.

Mayes: When I served as a Corporation Commissioner, we prosecuted scammers and returned stolen money to victims. As your next AG, I vow to investigate and prosecute these con artists and will restore the funding to do so. After journalist Morgan Loew exposed the current AG had siphoned millions of dollars away from the consumer fraud fund, I spoke out against this abusive office. This is a revolving fund, so if the office isn't making it a priority to go after and prosecute these fraudsters, the fund is depleted. I have made this one of my core issues because the AG's office received 15,000 consumer complaints in 2021, and fraud losses increased by more than 70 percent nationally last year, disproportionately affecting seniors. Arizonans rely on the AG's office to protect them, and I plan to do just that as the next lawyer for the people.

Also of Interest: