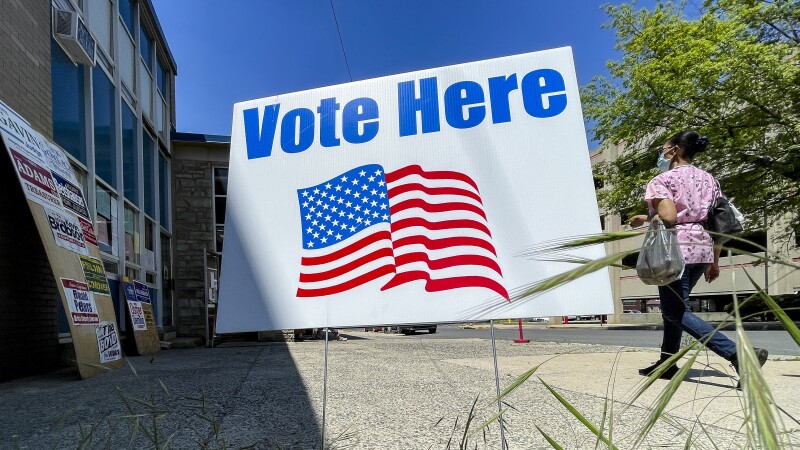 Arizona's Nov. 8 general election will feature several closely watched races, including the state treasurer contest between state Sen. Martín Quezada (D) and incumbent Kimberly Yee (R).

AARP Arizona spoke with the state treasurer candidates to see where they stand on key issues for 50-plus voters. Here's what they had to say:


What workplace retirement options would you like to see implemented to help more Arizonans save for a more secure retirement?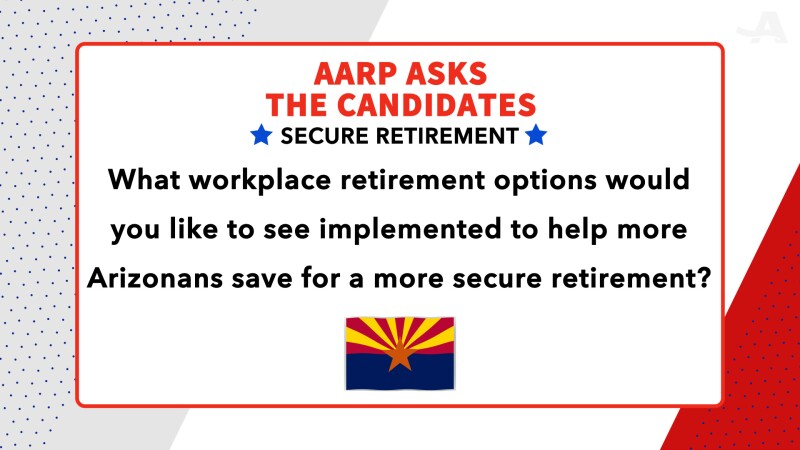 Secure Retirement
Quezada: I hear from seniors often about the struggles they face to make sure they've got enough to save, retire comfortably and live independently and to be able to afford their health care needs. I think it's important to hear directly from our seniors about what they need and then provide solutions based on their feedback. It's always been a priority of mine to make sure that all seniors are not just surviving, but thriving in their retirement, and all seniors deserve the option to age in place. So although the state treasurer doesn't administer the state retirement system, and it's administered by a separate independent board that's appointed by our governor, I've worked as a senator to introduce legislation that would provide greater access to a state-run retirement program for the private sector and employees in that sector. Other states have implemented this program across the nation, and state treasurers have led on this effort. As your state treasurer, I would do the same for Arizonans here so that they can have those same benefits as well.

Yee: Workplace retirement options are so important to ensuring that hardworking employees have their preparations in order to be able to retire comfortably with security and money in the bank. There isn't one type of retirement option that fits every workplace in their offerings to employees. The United States Department of Labor provides some good tips for small-business employers. One program that stands out is Saving Matters, which encourages employees to get into their workplaces' 401(k) program, if one is offered, and advocates for savings by putting away a little money each month to build upon the power of compounding. Providing a 401(k) plan is an ideal offering to employees but may not be realistic for smaller mom-and-pop businesses to offer. If that is the case, there are other options available, such as opening up a private individual retirement account, or IRA, at a local financial institution and create a plan to put money aside each month that will grow over time.


What will you do as treasurer to help ensure Arizonans have enough money to remain financially secure throughout their retirement?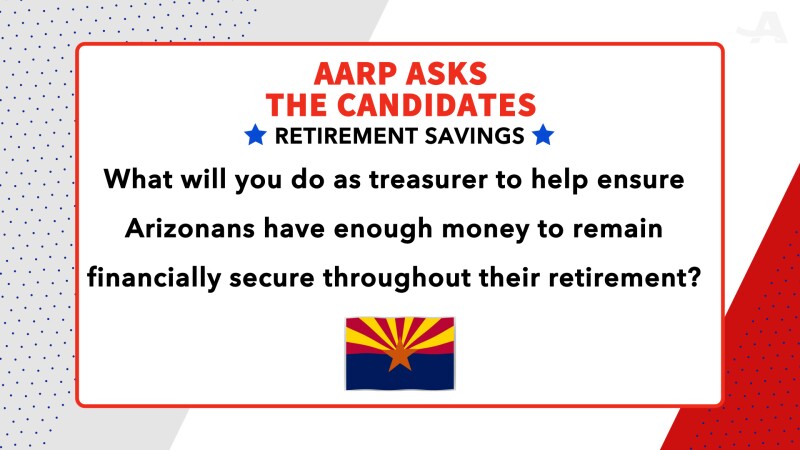 Retirement Savings
Yee: Upon my election as state treasurer in 2019, I immediately created Arizona's first ever statewide financial literacy task force aimed at expanding awareness of personal money management across our great state. Focusing on students to senior citizens, veterans to vulnerable families, the members of my task force have created tips and free resources that are available on the Arizona State Treasures website at aztreasury.gov under the financial education portal. In my work as state treasurer, I have visited with senior citizens across the state of Arizona and focused my message on smart money management to help seniors in navigating savings, balancing fixed-income budgets, smart spending, planning for their futures and helping them to prevent fraud. I will continue this commitment of financial education if reelected state treasurer, because I believe there is a direct correlation to smart personal money management and the fiscal health of the state of Arizona.

Quezada: So I want to work with and coordinate with all of the relevant state agencies in this state to make sure that we're delivering. on financial literacy. This program needs to be more than simply just a link on a website. We can make sure that all retirees have access to all the information and the assistance that they need in order to make smart financial decisions. A big part of the state treasurer's office is making sure that all Arizonans know their options and they're aware about what experts say about how to successfully save for retirement. There also needs to be a small-business education about how to help people save for retirement in there as well. State-facilitated retirement savings plans for small-business employees would help people save more for retirement, and in turn, it would save significant taxpayer dollars for the state.


How do you plan to protect or enhance the financial security of older Arizonans?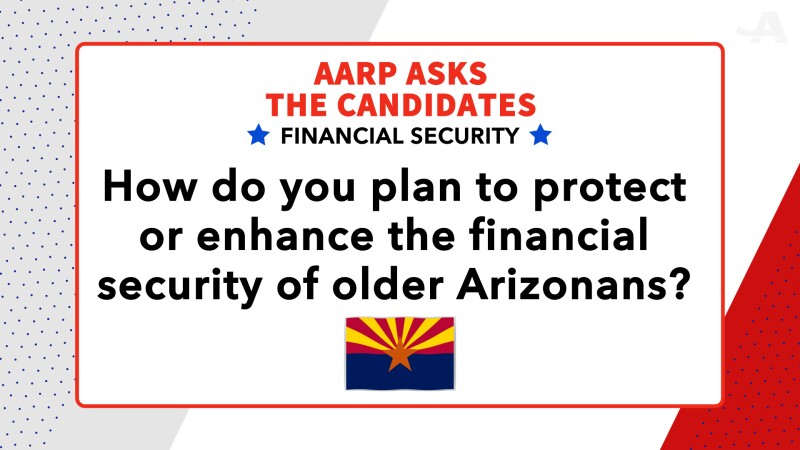 Financial Security
Quezada: Retiring Arizonans need to plan around their debt and their health care needs and the rising costs. A lot of people aren't aware that they also need to look into investments as a part of their retirement plan. That's the kind of outreach and education that I would like to see the state treasurer's office leading on. Retired Arizonans need to be protected financially, and from financial scams. I will work with other offices like our attorney general to ensure that resources are available. We need to stop scammers from victimizing our most vulnerable populations. When you have the resources to plan for retirement, your plan will be able to weather unexpected expenses or events.

Yee: As state treasurer, I am the chief banking and investment officer, which means I invest taxpayer dollars to make more money that goes back to the taxpayers. In the time I have served as treasurer, assets under management were at $15.4 billion when I began in 2019. In just three and a half years, assets increase to $30.2 billion, which is a 96 percent increase in funds in a short period of time. I have distributed earnings of $2 billion under my watch, which is an all-time historic investment record. It is important to have a state treasurer who has a proven record of financial leadership to protect the financial security of our state, which directly impacts the financial security of all Arizonans, including senior citizens. I have established a strong financial foundation in Arizona, and I will continue this proven record of leadership if reelected. I will bring a steady, experienced hand at the wheel in these uncertain financial times.


Also of Interest: