AARP Arkansas
Redefining and improving life for Arkansans 50+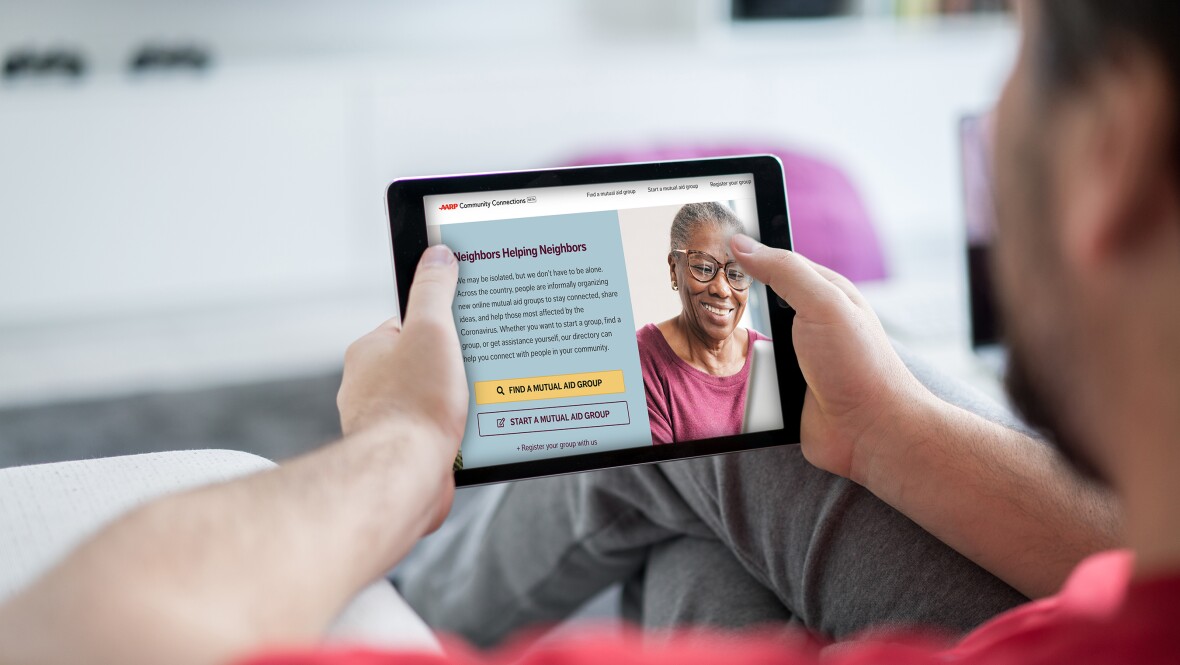 We may be isolated, but we don't have to be alone. AARP Community Connections is a new website that offers steps to find help – or give it – during the coronavirus pandemic. At a time when people are self-isolating, the website connects you to support in your community. It also enables you to join or organize your own online mutual aid group to stay connected, share ideas and help your family, neighbors and those most affected by COVID-19.

Photo Credit: Timothy Greenfield-Sanders

The spread of the coronavirus across our country has created a very stressful environment for all Americans and especially older people and those with underlying health conditions who are at heightened risk. During these difficult days, I want to assure you that AARP is actively engaged in our nation's response to the outbreak, and we are working hard to help our members, their families and broader community understand how to protect themselves.

Some of the steps we are taking include:

MAR 16, 2020
We're writing with an important message to let you know that we have canceled our external events until further notice. While convening events is a core part of our mission, we have changed our approach in light of the coronavirus (COVID-19) outbreak.
APR 8, 2020
AARP will host a weekly live Coronavirus Information Tele-Town Hall Thursday, April 9 at 1pm ET. Experts at this week's live Q&A event will address your questions related to protecting yourself and loved ones from the virus, staying healthy and reducing social isolation. They will also respond to rising concerns about how stress, uncertainty, fear, and lack of control are negatively affecting people and contributing to depression. RSVP to be notified when we go live on Facebook here: https://bit.ly/2wnBnHU or you can participate by calling toll-free 1-855-274-9507.