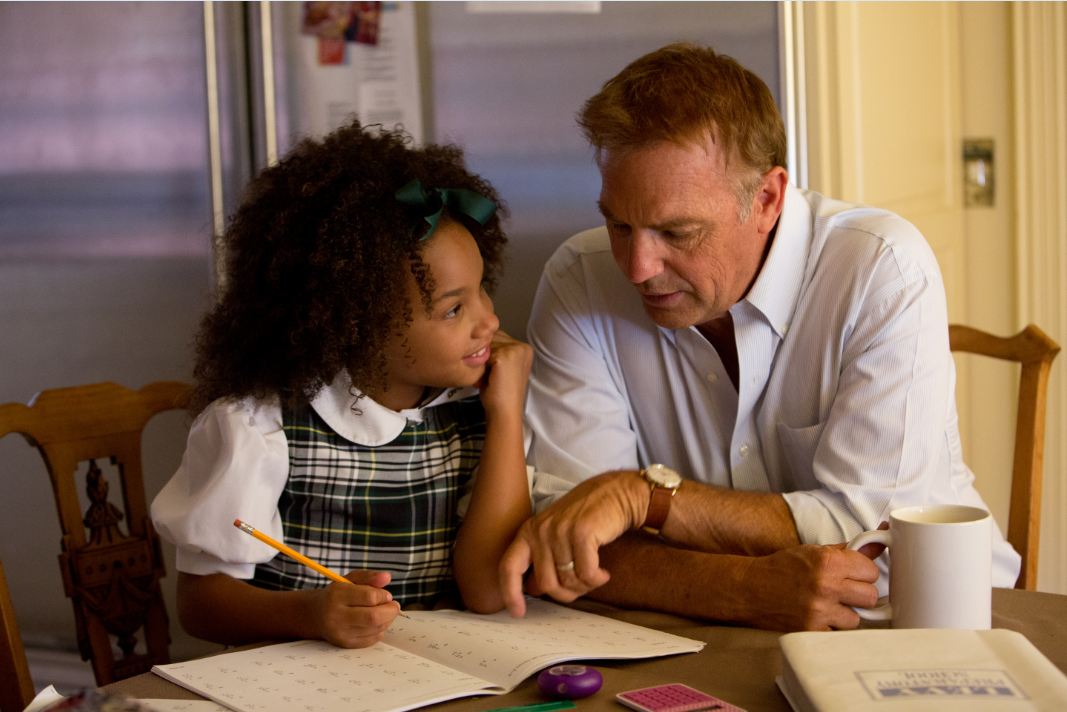 AARP members and guests are invited to attend a free screening of the new film Black or White, starring Academy Award® winner Kevin Costner, on Wednesday, Jan. 28, 2015 at AMC Loews in Boston.

Watch the trailer for Black or White
Black or White is the story of a grieving father, widower, and grandfather (Costner), who is suddenly left to care for his beloved granddaughter, Eloise (portrayed by 11-year-old Jillian Estell), the girl he and his late wife have raised after the death of their daughter during childbirth.

When Eloise's paternal grandmother (Academy Award® winner Octavia Spencer) decides to seek custody of the girl, Eloise is torn between two families who love her deeply. With the best intentions at heart, both families fight for what they feel is right and are soon forced to confront their true feelings about race, forgiveness, and understanding.

Anchored by an all-star cast and based on real events, the movie is a look at two seemingly different worlds, in which nothing is as simple as black or white.
Note: Please consider bringing a nonperishable food item, which will be donated to the Greater Boston Food Bank."
---

WHAT: Free screening of the new film, Black or White

WHEN: Wednesday, Jan. 28, 2015

TIME: 7-10 P.M.

WHERE: AMC Loews Boston Common 19, 175 Tremont St., Boston, Massachusetts 02111

RSVP: Tickets are free but registration is required. And please remember to bring a nonperishable food item for donation to the Greater Boston Food Bank.


---