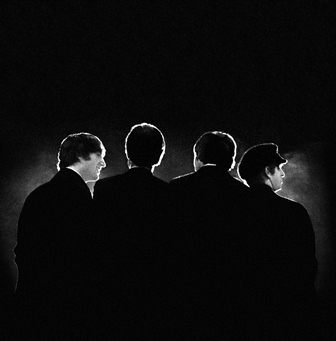 There's still time to get your tickets for the 50 th Anniversary celebration of the first-ever Beatles concert in North America. On February 11, 2014, AARP will sponsor The Beatles Yesterday & Today event where a tribute concert with Beatles impersonators will take place in the same venue as the original event, the Uline Arena, which is located in Northeast Washington D.C. Singer Tommy Roe will be the opening act just as he was 50 years ago for the Beates. There will also be an exhibition of images from the original concert, shot by photographer Mike Mitchell, who was an 18-year old freelancer at the time.

AARP is the official social media sponsor of "Yesterday and Today."
AARP members will receive 15% off their ticket price – enter the promo code "AARP" at checkout. Proceeds from the event will benefit the D.C. Preservation League
,
which has rehabilitated the Uline Area for this historic event. For tickets and more information, visit
http://beatlesyesterdayandtoday.com/
(Photo credit: Mike Mitchell)
Share your Memories and Win Show Tickets!
In honor of the 50 th anniversary of the Beatles coming to America, AARP is inviting you to share your best memories of the Fab Four. We'll choose 5 winners who will receive 2 tickets each to the February 11, 2014 Yesterday & Today celebration, a historic event that will recreate the Beatles first-ever concert in North America. Post your memory at facebook.com/AARPDC now through February 7, 2014. No purchase required to win. Void where prohibited. See official rules for more details about the contest. (Please make sure you have "Liked" AARP DC on Facebook, too.)

Share Your Memories Contest Rules

NO PURCHASE NECESSARY TO ENTER OR TO WIN. ALL FEDERAL, STATE, LOCAL, AND MUNICIPAL LAWS AND REGULATIONS APPLY. VOID WHERE PROHIBITED.

Can I Participate?

Subject to the additional restrictions below, Share Your Memories Contest (the "Contest") is open only to legal residents of the 50 United States and the District of Columbia who are 18 years of age or older and have lawful access to the Internet and a valid e-mail address as of the date of entry. To be eligible to win, participant's entry must be his/her original work and may not contain language that is sexually explicit, disparaging, libelous, indecent, obscene, or otherwise inappropriate, as determined by the Sponsor in its sole discretion.

The following persons are not eligible to enter or to win: (i) persons under the age of 18; (ii) employees of AARP ("Sponsor") and its advertising and promotional agencies, and the immediate family members of, and any persons living in the same household as, any such employee. The term "immediate family members" is defined as spouses, parents, grandparents, siblings, children, and grandchildren.

Entering the Contest constitutes the Contest participant's full and unconditional agreement to and acceptance of these Official Rules.

Contest Period

The Contest period will begin on January 27, 2014 at 12:00:01 AM Eastern Time, and end at 5:59:59 PM Eastern Time on February 7, 2014 (the "Contest Period"). January 27, 2014 at 12:00:01 AM Eastern Time, and end at 5:59:59 PM Eastern Time on February 7, 2014.

How To Enter

In order for you to enter, you must submit your favorite Beatles memory at facebook.com/AARPMD, or facebook.com/AARPDC, each Facebook page is considered an entry point.

Limit: You may enter (1) submission during the Contest Period. Multiple participants are not permitted to share the same email address. Any attempt by any participant to obtain more than one (1) entry/submission by using multiple/different email addresses, identities, registrations and logins, or any other methods will void that participant's entries and that participant may be disqualified. Use of any automated system to participate is prohibited and will result in disqualification. In the event of a dispute as to any registration, the authorized account holder of the email address used to register will be deemed to be the participant.

Winner Selection

AARP will select five (5) winners from each entry point for a total of 10 winners. Judging criteria: 50% - interest, 50%- uniqueness of the memory.

Notice

The potential winners will be notified by e-mail on or about February 7, 2014. The potential winners may be required to complete an affidavit of eligibility and a liability and publicity release (except where prohibited by law). All materials must be executed and returned to Sponsor by February 10, 2014. Failure to timely sign and return the affidavit or release, or to comply with any term or condition of these Official Rules, may result in the potential winner's disqualification, the forfeiture of his or her interest in the prize, and the next highest scored participant will be notified and the same process will be followed.

Prizes

The winner will receive two (2) general admission tickets to the 50 th Anniversary Celebration of the Beatles First North American Concert: Yesterday & Today, which will take place in Washington, D.C. on February 11, 2014.

Additional Conditions

This Contest is in no way sponsored, endorsed or administered by, or associated with, Facebook.

Entrants will retain all rights to their submission -- including copyright ownership if applicable -- other than those rights licensed in these Official Rules. By entering your submission, you warrant and represent that your submission is your own original work created by you, is true and verifiable, has not been previously published, has not won a previous prize or award, that you own or otherwise control all of the rights to your submission and that your submission does not violate any law, regulation or any right of any third-party, including but not limited to rights of copyright, publicity and privacy. Submitting an entry that is copyrighted by another individual will make you responsible for any legal action the legal copyright holder might take against you.

Entrants grant the Sponsor a nonexclusive, irrevocable, and perpetual, royalty-free, worldwide right, in all media (now known or later developed) to assign, use, license, publish, edit, adapt, modify, alter, reproduce, distribute, display, copyright, create derivative works or otherwise exploit the submissions for commercial or non-commercial use, and without compensation to the entrant. Furthermore entering into the Contest, the participants grant Sponsor the right to use the participant's name, city, state and country of residence in promotions and other publications.

Entries may not defame or invade the rights of publicity or privacy of any person, living or deceased, or otherwise infringe upon a person's personal or proprietary rights. Entries that are deemed by the judges in their sole discretion to be immoral, obscene or not in keeping with Sponsor's image will be void. Entries must not contain brand names or trademarks other than those owned by Sponsor, which entrant has a limited license to use to incorporate in his/her Submission in this Contest. Sponsor reserves the right in its sole discretion to disqualify any entry at any time which, in the Sponsor's reasonable opinion, endangers the safety or well being of any person or in the event it is determined that the participants has not complied with these Official Rules.

All incomplete, damaged, lost, late, misdirected, or incomplete entries or illegible entries and all entries submitted by software-generated or other automated processes will be void. Entries submitted by third parties are prohibited. All entries become property of Sponsor and none will be returned or individually acknowledged. Sponsor will not be responsible for failure to receive or record entries due to human processing errors or transmission or technical failures of any kind, including, without limitation, the malfunctioning of any website, computer dating system, network, hardware, or software. All decisions of Sponsor regarding the eligibility of participants and the validity of entries shall be final and binding. In the event of a dispute regarding online entries, the applicable online entry will be deemed to have been submitted by the owner of the e-mail account associated with the e-mail address identified on the online entry form. For these purposes, an e-mail account owner shall mean the natural person assigned to such account by the Internet access provider, online service provider, or other organization responsible for assigning e-mail addresses for the domain associated with such account. Sponsor is also not responsible for any injury or damage to any participant's or any other person's computer related to or resulting from downloading any materials in the Contest. CAUTION: ANY ATTEMPT BY A PARTICIPANT TO DELIBERATELY DAMAGE ANY WEBSITE OR UNDERMINE THE LEGITIMATE OPERATIONS OF THE CONTEST IS A VIOLATION OF CRIMINAL AND CIVIL LAWS, AND SHOULD SUCH AN ATTEMPT BE MADE, THE SPONSOR RESERVES THE RIGHT TO SEEK DAMAGES FROM ANY SUCH PARTICIPANT TO THE FULLEST EXTENT PERMITTED BY LAW. By entering the Contest, Participants acknowledge and agree that Sponsor makes no representations or warranties, express or implied, regarding the prize and will not be responsible for any claims, losses, or injuries arising out of the winner's acceptance or use of the prize.

By participating in the Contest, each participant agrees to release Sponsor and Facebook and their respective parent companies, subsidiaries, affiliates, related companies and advertising and promotion agencies, and each of their respective officers, directors, employees and agents from any and all liability, loss or damage of any kind arising out of or in connection with their participation in this Contest or with respect to awarding, receipt, possession, use and/or misuse of any prize.

Who Is the Sponsor?

The Contest is sponsored by AARP. All decisions of Sponsor regarding the Contest and the interpretation of these Official Rules will be final and binding on all participants in all respects. Sponsor will not be responsible for typographical, printing, or other inadvertent errors in these Official Rules or in other materials or announcements relating to the Contest. AARP reserves the right in its sole discretion to suspend, modify, or terminate the Contest if the fairness, security, or proper operation of the promotion is compromised by a virus, errors, unauthorized human intervention, tampering, or any cause beyond the reasonable control of AARP. Should the Contest be terminated prior to the stated expiration date, AARP reserves the right to award the prize from among the eligible entries received before the termination date. AARP also reserves the right to disqualify any persons determined to be tampering with the entry process or abusing any other aspect of the Contest.

For a copy of these Official Rules or winner's name, send a self-addressed, stamped envelope to AARP Media Promotions, Room B6-410,E St. NW, Washington, DC 20049 (VT residents may omit postage for rules).