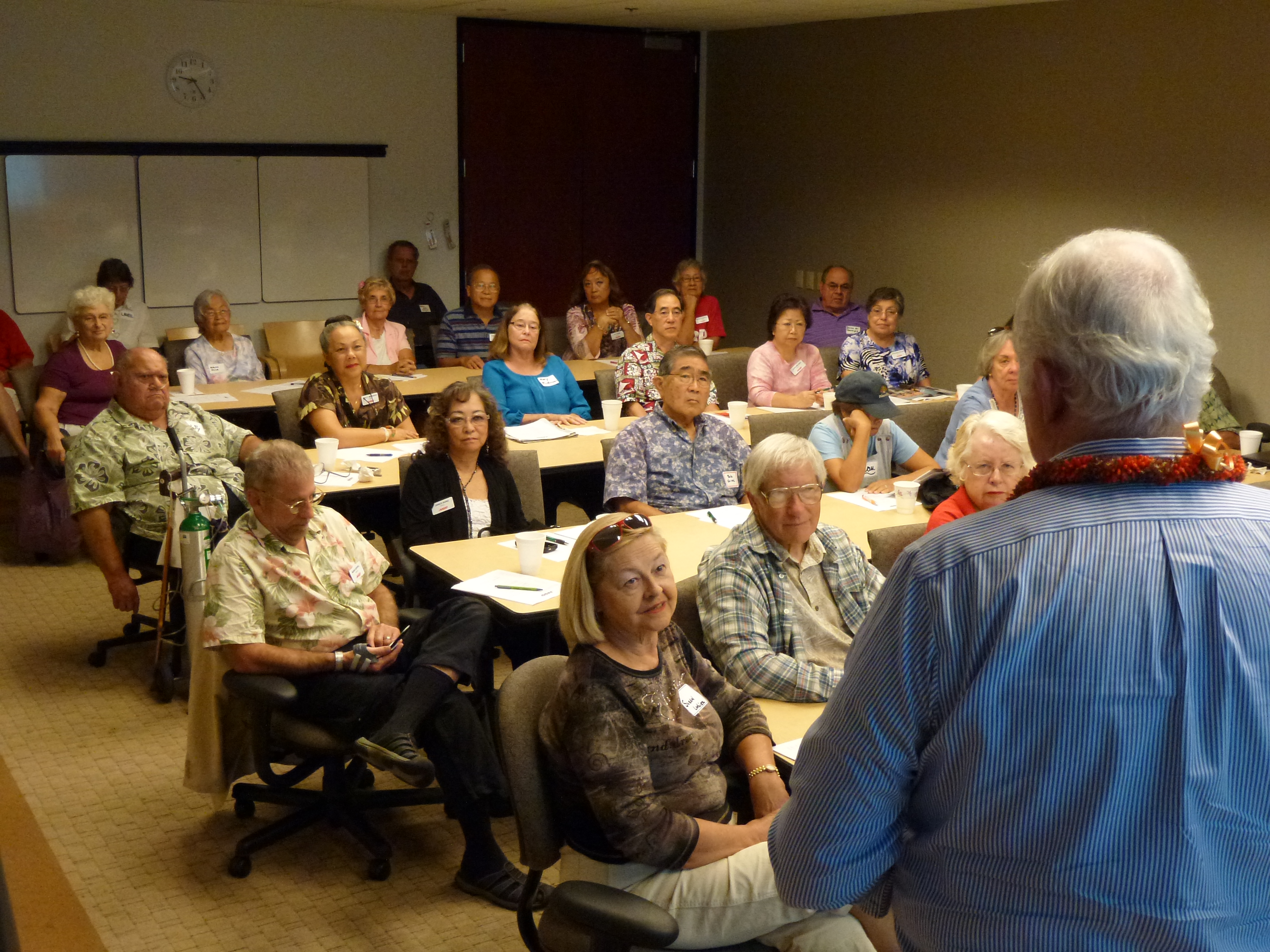 AARP invites you to two FREE Hawaii Island forums taking place on Monday, July 28 in Hilo and Tuesday, July 29 in Kona. Get the latest information about some of the biggest issues facing Hawaii's older adults and their families.

Both events will feature information on the future of Social Security and caregiving and long-term care in Hawaii. The Kona event will also feature a debate between the leading Democratic candidates for governor, Neil Abercrombie and David Ige.

Register online or call toll-free 1-877-926-8300.

Date: Monday, July 28, 2014
What: Hilo Federal and State Issue Forum
Time: 9:30 – 11:30 a.m.
Where: Hilo Hawaiian Hotel, Hilo

Date: Tuesday, July 29, 2014
What: Kona Federal and State Issue Forum and Gubernatorial
Debate – Abercrombie vs. Ige (10:30 - 11:30 a.m.)
Time: 9:30 – 11:30 a.m.
Where: King Kamehameha Kona Beach Hotel, Kailua-Kona

AARP does not endorse candidates, have a political action committee (PAC), or make contributions to political campaigns or candidates. AARP informs its members and the general public about candidates' position on issues so they can choose candidates that best represent their views and values.

AARP is a nonprofit, nonpartisan organization with nearly 150,000 members in Hawaii. AARP helps people turn goals and dreams into real possibilities, strengthens communities and fights for the issues that matter most to families such as healthcare, employment and income security, retirement planning, affordable utilities and protection from financial abuse.