The State of Arkansas in 2013 passed a historic, bipartisan law to create the
Private Option—
so nearly 250,000 hard-working Arkansans could get affordable health insurance coverage. Perhaps the key issue before the Arkansas General Assembly during this year's Fiscal Session was the vote necessary to preserve the Private Option.
After considerable debate, the state House of Representatives voted 76-24 on March 4 to preserve the
Private Option
, following the state Senate's 27-8 vote on Feb. 20. The House vote completed legislative action on the bill and it was signed into law on March 7 by Gov. Mike Beebe as
Act 257
of the Fiscal Session.
Thanks to all who contacted their legislators and urged them to vote YES on preserving the Private Option! Your calls and emails made the difference!
The
Private Option
helps people who have lost jobs, lost insurance when they got sick, or have low-wage jobs–especially those 50 and older. More than 100,000 Arkansans have enrolled in the
Private Option
, including nearly 25,000 Arkansans age 50 to 64.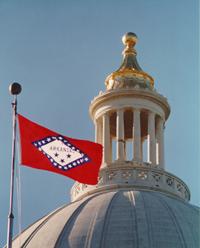 Right now, the Private Option is helping Arkansas families by giving them access to preventative care that can save lives— and the security of knowing they can get the health care that they need. The Private Option will also help to ease emergency room overcrowding, and keep financially struggling rural hospitals open.