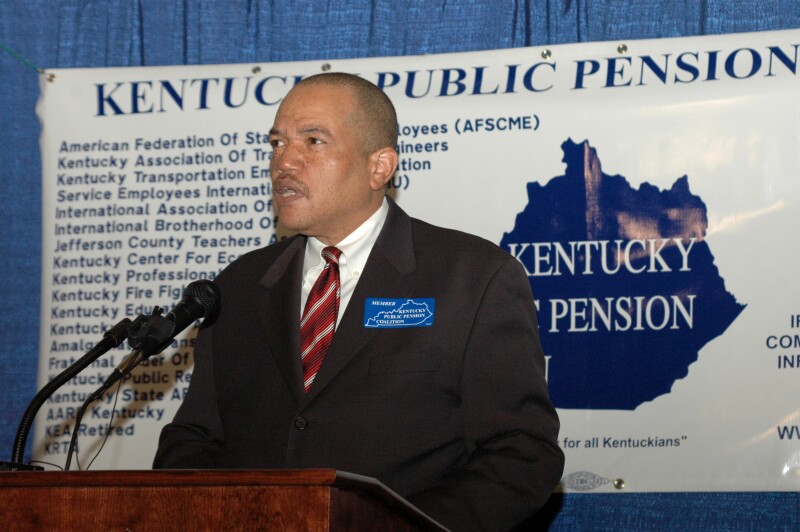 LOUISVILLE, Ky. – Ron Bridges joined the AARP Kentucky team as its new State Director. Bridges joined the Kentucky state office after fifteen years of service as Associate State Director for Government Affairs in the AARP Ohio Office.
According to the Wintersville native and WHS ('76) Warrior's graduate, "I am honored to be selected to lead such a high-caliber organization built on two intertwined pillars: Member Value, which includes our benefits, products, and services, and Social Impact, which includes advocacy, and our quest for positive social change."
While in the AARP Ohio State Office, he was widely recognized as a dedicated and highly proficient advocate for Ohioans age 50-plus. One long-time AARP Ohio volunteer, Bill Demjan of Steubenville, says of Bridges, "We were lucky to have a strong leader like Ron. He is well liked by legislators and his concern for everyday people made a difference for all Ohioans. And now Kentucky is lucky to have him."
In Kentucky, Bridges is leading the AARP advocacy and community outreach efforts. AARP Kentucky's General Assembly legislative agenda is focused on fighting to protect retirement security, consumers' telephone landlines, home and community based services and expanding the state's Medicaid program especially for individuals ages 50-64. AARP Ohio State Director, Jane Taylor, noted that, Ron is a strategic thinker and well-respected by our Ohio policy partners, legislators and their staff. And Ron hit the ground running in Kentucky as AARP sponsored the nation's only Vice Presidential Debate Festival at historic Centre College. We'll miss Ron's contributions in the Buckeye state, but we know we can count of his continued advice and counsel."
Prior to joining AARP, Bridges served as Vice President for Strategic Planning with the Health Coalition of Central Ohio (1993 – 1997), a network of employer health purchasing officials seeking innovative solutions to concerns about health system capacity, access and value. He previously served the American Lung Association of Ohio as Manager of Community and Government Relations beginning in 1985, and was then promoted to Executive Director of the Lung Association's Washington, DC Affiliate in 1989.
Bridges is the son of Steubenville residents Randall and Catherine Bridges. His family's Kentucky roots extend back to the home of his grandparents in Jefferson County (Louisville).
He holds a B.A. with an emphasis in Organizational Psychology from Ohio State University and an M.A in Public Policy from Ohio State University's John Glenn School of Public Policy. . See more on Ron's work at www.aarp.org/ky