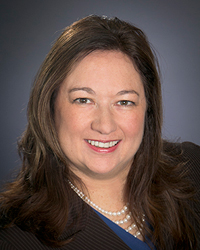 Guest post by California Public Utilities Commissioner Catherine J.K. Sandoval

The California Public Utilities Commission voted unanimously in January of this year to revise the California LifeLine Program to include wireless devices and services. This is a game-changer for providing modern telecommunications services to low-income Californians. The Commission acted after hearing from hundreds of Californians in eight Public Participation Hearings held throughout the state.

LifeLine was initiated by the Moore Act in 1987 and in the intervening years was available for wireline customers who met the low-income requirements of the program. That has not changed; indeed, the Commission held in place the wired LifeLine discounted rate to $6.84 per month to mid-2015. While the eligibility standards remain the same, the addition of wireless devices and carriers to the program means that the most modern of communications wireless devices, the growing preference of Californians, will become widely available at discounted rates.

Already, wireless carriers are lining up to qualify to offer discounted LifeLine rates. The first of these was Telscape, which is offering a free plan with 1,000 minutes and 200 text messages. Other carriers will follow suit, with additional plans having unlimited voice and text and broadband data for prices that will are likely to fall in the area of $15-$35 per month. In fact, we expect the competition among providers to drive prices lower even on non-LifeLine devices and services and thereby launch a transformative opportunity for California's low income residents.

Our new rules require, among other things, that LifeLine providers must offer free and unlimited access to 911 emergency services, must meet specific billing rules (including not charging for payment in person by cash, check or other forms of payment), offer service on a pre-paid or post-paid basis, and for plans with 1,000 or more voice minutes provide free, unlimited access to public safety numbers and relay services (e.g., 211 community services, 311 local government, 511 traffic, 711 relay services for the deaf and hard of hearing, and 811 underground utility facilities).

You can qualify for LifeLine if you or another person in your household is enrolled in any one of the following public assistance programs:

Medicaid/Medi-Cal
Low Income Home Energy Assistance Program (LIHEAP)
Supplemental Security Income (SSI)
Federal Public Housing Assistance or Section 8
CalFresh, Food Stamps or Supplemental Nutrition Assistance Program (SNAP)
Women, Infants and Children Program (WIC)
National School Lunch Program (NSLP)
Temporary Assistance for Needy Families (TANF)
California Work Opportunity and Responsibility to Kids (CalWORKs)
Stanislaus County Work Opportunity and Responsibility to Kids (StanWORKs)
Welfare-to-Work (WTW)
Greater Avenues for Independence (GAIN)


You can also qualify for California LifeLine if your household's total annual gross income is at or less than these annual income limits: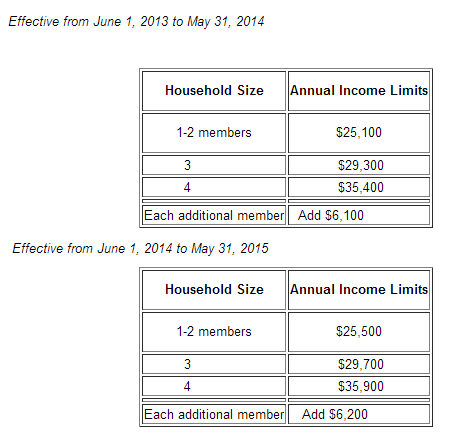 The program allows for only one discount per household for each residential address. Each household must choose to get the discount either on a home phone or on a cell phone, but not on both. And households cannot get the LifeLine discount from multiple phone companies.

What's the easiest way to sign up? Talk to your carrier. If they are a LifeLine provider, they can walk you through the process. Otherwise, view information on LifeLine contacts online or visit the LifeLine website directly.

In addition to broadening LifeLine to wireless, the Commission took another significant step. It authorized implementation of a California-only LifeLine program for otherwise eligible low-income residents who lack Social Security Numbers. California is unique among the states in having its own third-party LifeLine administrator and it is in a position to use other forms of identification to assure against waste, fraud and abuse by means other than reliance on Social Security Numbers. The point is to make modern communications available to all residents of the state who contribute to the state's economy.

The bottom line is that our new LifeLine program will promote competition and universal communications access across technology platforms by assuring that minimum communications needs of all California residents are met regardless of income.

Catherine J.K. Sandoval was appointed by Governor Jerry Brown in January 2011 to the California Public Utilities Commission (CPUC), becoming the first Latino to serve on the commission. She is Co-Vice-Chair of the National Association of Regulatory Utility Commissioners (NARUC) Telecommunications Committee and Policy Chair of the Federal Communications Commission (FCC) Federal-State Joint Conference on Advanced Telecommunications Services. She is a tenured professor at Santa Clara University School of Law and Adjunct Professor at U.C. Berkeley School of Law. A graduate of Yale University, she earned her J.D. from Stanford Law School and a Masters of Letters in Politics from Oxford University in England. She hails from East Los Angeles and was the first person in her family to earn a B.A.