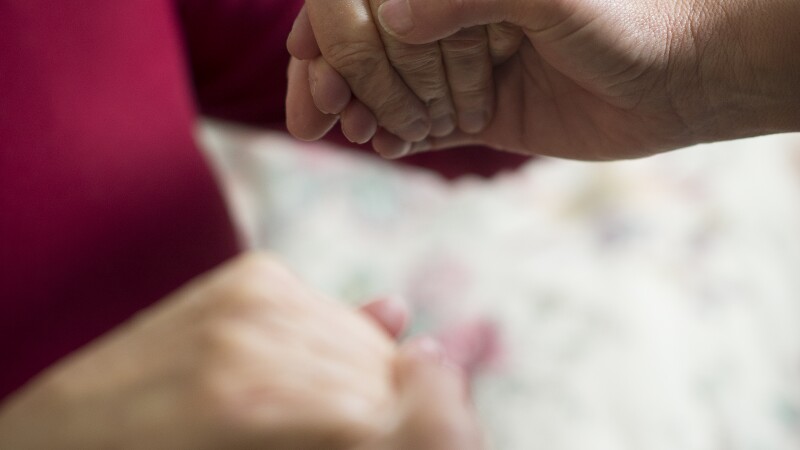 After her father nearly died from a diabetic coma and a heart attack, Leigh Broadway realized she needed help to care for him. But she didn't know how to find it.
"I thought I was pretty well versed, but caregiving shows up unexpectedly," the 61-year-old Los Angeles County resident said. "I never imagined my father needing that much care."
She searched the internet and visited independent and assisted living facilities before finding the one where her father would live for 13 years (he died in December 2011).
Even then, Broadway said, she eventually left her job as a bank vice president to devote all her time to looking after her father and finding health care, transportation and other services he still needed. "It was such a piecemeal approach," she said.
Establishing a more user-friendly, integrated caregiving system—where every entry point offers caregivers the information and referrals they need—is among the priorities for AARP California as the state develops its new Master Plan for Aging this year.
The organization is also focused on making California an age-friendly state, expanding job protections for those taking paid family leave to care for an adult and creating a long-term care benefit.
"AARP California is playing a prominent role, with five representatives on the six working groups and subcommittees for the state's Master Plan for Aging," said Nancy McPherson, AARP California state director.
"California has an opportunity to develop a groundbreaking national model," she added.
The wish list
Gov. Gavin Newsom (D) said the Master Plan for Aging should be completed by Oct. 1 and would be a blueprint for state government, local communities, private organizations and philanthropic groups to create environments that promote healthy aging.
A new law instructs officials to consider enrolling the state in the AARP Network of Age-Friendly States and Communities. AARP California's Nina Weiler-Harwell, a member of the Master Plan's Stakeholder Advisory Committee, said AARP wants to fix the state's fragmented system of caregiving resources so that people like Broadway can find what they need no matter where they enter it.
Another legislative priority is expanding job protections for family caregivers tending to adults, so that they have at least the same protections as those caring for children, she said.
Currently, California businesses with 20 or more workers must continue to employ those who take paid family leave to care for a newborn or newly adopted or foster child. Caregivers for adults have job protections only at workplaces staffed by at least 50 people.
A long-term care benefit is also a priority, to help those in California's growing older population stay in their homes as they age. Weiler-Harwell said research is underway to determine the costs and funding for this program.
Broadway, who is using her 14-year caregiving journey to educate others, said these initiatives are critical to caregivers.
"I walked through a lot of wrong doors," she said. "We need to have one place or portal where people know where to go."
Laura Mecoy is a writer living in Los Angeles.
More Caregiving News
I Heart Caregivers: Caregivers Share Their Stories - AARP