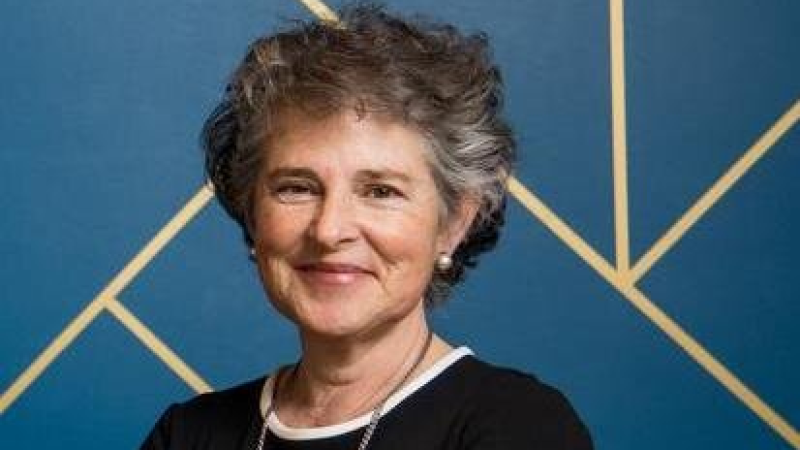 FOR IMMEDIATE RELEASE:
April 12, 2023

CONTACT:
Shea Zerbino | (408) 666-8347


Bay Area Leader Denise Pinkston Appointed to AARP California Executive Council
Pinkston to advise AARP on efforts to make California more livable for all ages
San Jose, CA – AARP California is pleased to appoint Denise Pinkston to its Executive Council. Members of the Executive Council are top professionals in their fields who are appointed to provide advice and counsel to AARP's California State Office on advancing federal, state, and local policies that help create more livable communities for people ages 50-plus and their families. Pinkston brings deep expertise in planning, housing, and transportation to this top volunteer leadership role where she will guide the development of AARP CA's new Planning Academy that focuses on developing and supporting AARP members across the state to serve on local planning boards and committees. She is currently serving on AARP CA's Housing Strike Force, a group comprised of state housing experts who offer their insights and expertise to the California State Office on housing advocacy.

Denise has over 35 years of experience in real estate development and planning and is currently a partner in TMG Partners, a full-service real estate development and operating company headquartered in San Francisco. Prior to TMG, she managed Current Planning, Code Enforcement, Housing and Redevelopment for the County of Marin for a decade. Denise is a recognized influential community leader dedicated to improving housing and transportation policy in California. She is the founder and President of the Casita Coalition with a mission of restoring small and middle housing types in all California communities. Ms. Pinkston has also served as chair of the Bay Area Council Housing and Sustainable Development Committee, member of the ABAG/MTC Committee to House the Bay Area (CASA), 3P Coalition, member of the SPUR (San Francisco Bay Area Planning and Urban Research Association) Housing Committee, and a technical advisor/advocate for several recent CA housing and ADU streamlining laws. She was the Founder, CEO and Past President of MVGO, a transportation non-profit that provides last-mile shuttle service in Mountain View; a Zoning Board Chair, a Planning Commissioner for the City of Berkeley, and a valued community partner of AARP California that addresses missing middle housing and ADUs. Denise attended the University of California at Berkeley where she earned a B.A. in History, and a master's degree in City and Regional Planning.


###
About AARP

AARP is a nonprofit, nonpartisan organization, with a membership of nearly 38 million that helps people turn their goals and dreams into 'Real Possibilities' by changing the way America defines aging. With staffed offices in all 50 states, the District of Columbia, Puerto Rico, and the U.S. Virgin Islands, AARP works to strengthen communities and promote the issues that matter most to families such as healthcare security, financial security and personal fulfillment. AARP also advocates for individuals in the marketplace by selecting products and services of high quality and value to carry the AARP name. As a trusted source for news and information, AARP produces the world's largest circulation magazine, AARP The Magazine and AARP Bulletin. AARP does not endorse candidates for public office or make contributions to political campaigns or candidates. To learn more, visit www.aarp.org or follow @aarp and our CEO @JoAnn_Jenkins on Twitter.