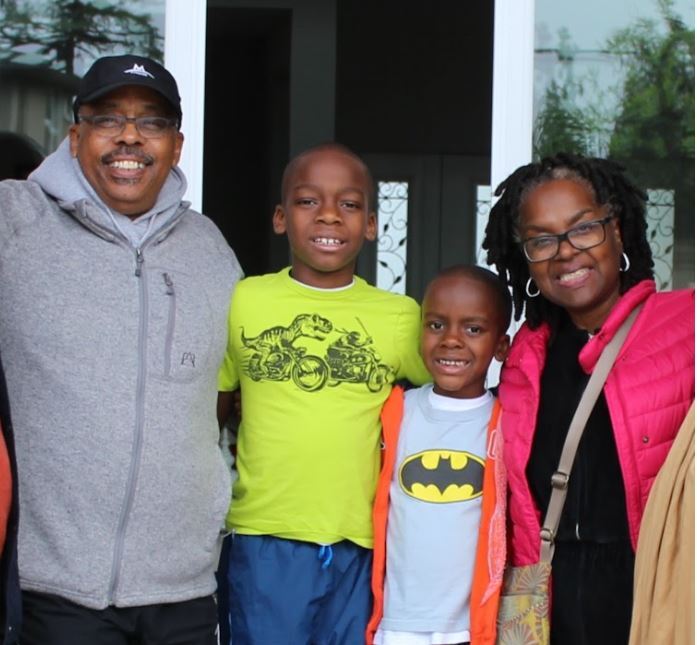 In honor of Black History Month, AARP California is encouraging you to pass on your stories, your knowledge and your love as part of our month-long focus on family legacy. Throughout the month we will be highlighting Californian grandparents and their efforts to share stories and build legacy with their grandbabies. This week we interviewed Elaine and Garrison Ross of Campbell, CA.

What brings you the most joy out of being a grandparent?

I love seeing the smile on my grandsons' faces and just hanging out with them.

What are some of your favorite activities you like to do with your grandchildren?

I enjoy reading with them and to them. I also enjoy watching a movie and play finding the out of state license plate game. Grandpa loves playing basketball with them, watching sporting events and talking sports.

Many grandparents fear that Black History is being lost because today's youth don't know the stories of those on whose shoulders they stand. Why is it important for you to share family and cultural stories with the next generation?

History is important to ensure a family legacy and to support the well-being and stability of the child. Having this foundation will can better help them chart their future.

How do you share family and cultural stories with your grandchildren?

When we're sitting around at family gatherings or just hanging out, I tell them about my personal journey and that of their great grandparents and extended family.

What does "legacy" mean to you?

Legacy means pride in those that came before you and what they accomplished. It's a means of encouraging the future, instilling pride and confidence in themselves.