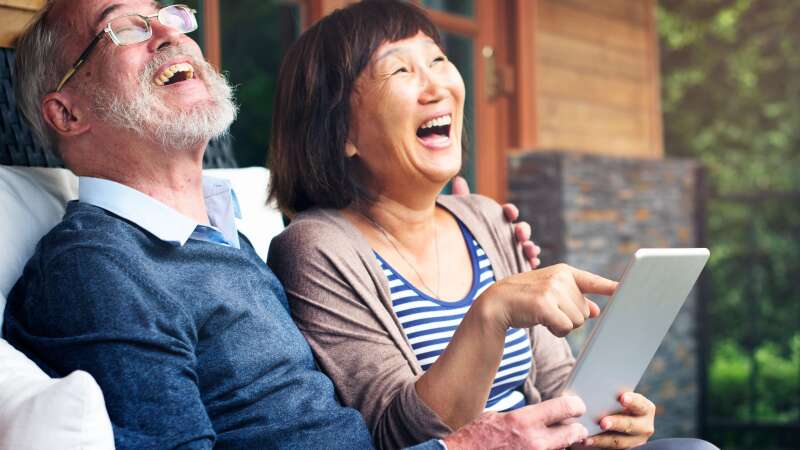 From the comfort of your home—or wherever you may be—join us for AARP CALIFORNIA TEA AND COFFEE TUESDAYS TM, a monthly, virtual series featuring speakers who share their expertise on healthy aging, livable communities and how to thrive in an age-friendly lifestyle.

Previous topics include reaching optimal wellness, improving sleep, understanding long-term care, building financial security, fraud prevention and much more.

UPCOMING EVENTS
The virtual community conversations are held on the second Tuesday of every month at 9 AM PST.

Herb Your Enthusiasm - April 11 at 9 am PST
Master gardener Sara June is back! Learn how to successfully grow herbs through container gardening, inside or outside your home. Get tips on how to select seeds, learn how to repot plants/herbs, determine best lighting and more! Register HERE.

Other topics this year will cover herb gardening, travel and safety, psychology of money, medicare and caregiving costs, composting, understanding cannabis and general wellness. Stay tuned for dates!

PREVIOUS EVENTS
To watch our 2022 on-demand videos, click HERE.

What You Need to Know about Climate Change - March 14
The change in climate is affecting how older adults live, from finances and housing to health and lifestyle. Hear from AARP California's David Azevedo, associate state director, about the impact of climate change on older adults, AARP's work and what you can do.
Online Dating 101 – February 14
A growing number of adults are turning to online dating to find companionship. In fact, 30% of adults say they have used a dating site/app, according to a Pew Research Center survey. Wondering how to get started or how to navigate the swipes? Hear from relationship expert, Dr. Jenna Emerson about dating apps and websites, tips on writing dating profiles dating do's and don'ts, advice on how to avoid being catfished and more.
What's New with Social Security in 2023? – January 13
Starting January 2023, Social Security beneficiaries will receive an 8% increase or an average of $146 per month. Hear from AARP Speaker's Bureau, Charlene Wall, about how and when to apply for benefits, what to do if you're denied, changes in 2023 and more.

INTERESTED IN VOLUNTEERING?
AARP CALIFORNIA TEA AND COFFEE TUESDAYS TM is made possible with the support and dedication of volunteers and staff. Are you interested in volunteering with our team? AARP California is looking for Community Education Volunteers to help facilitate presentations. Click HERE to learn more.