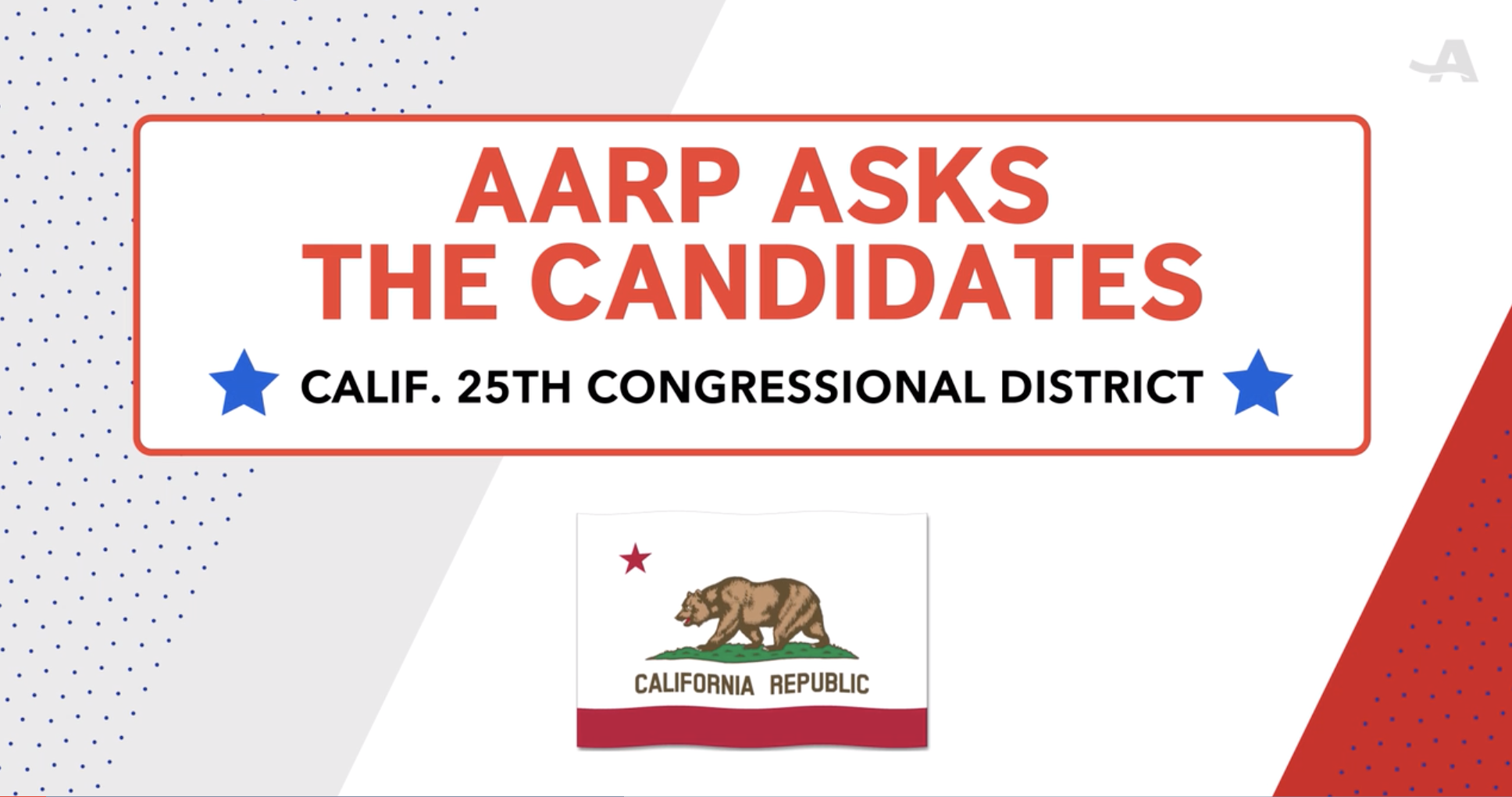 The race for California's 25th Congressional District is expected to be tight this year, as incumbent Rep. Mike Garcia (R), who won a special election earlier this year to fill the seat, is challenged by California State Assemblywoman Christy Smith (D).

To better understand how the candidates plan to protect Social Security and Medicare, stimulate the economy, lower prescription drug prices and ensure Americans have access to affordable long-term care, AARP reached out to their respective campaigns. The candidates were asked to film 60-second video responses to five questions posed by AARP, covering topics and issues AARP considers vital to older Americans planning to cast their ballots in November:

1. Social Security is a self-financed, off-budget program that half of all seniors rely on for more than 50 percent of their income. If elected, how will you ensure that current and future Social Security benefits are not cut as part of deficit reduction?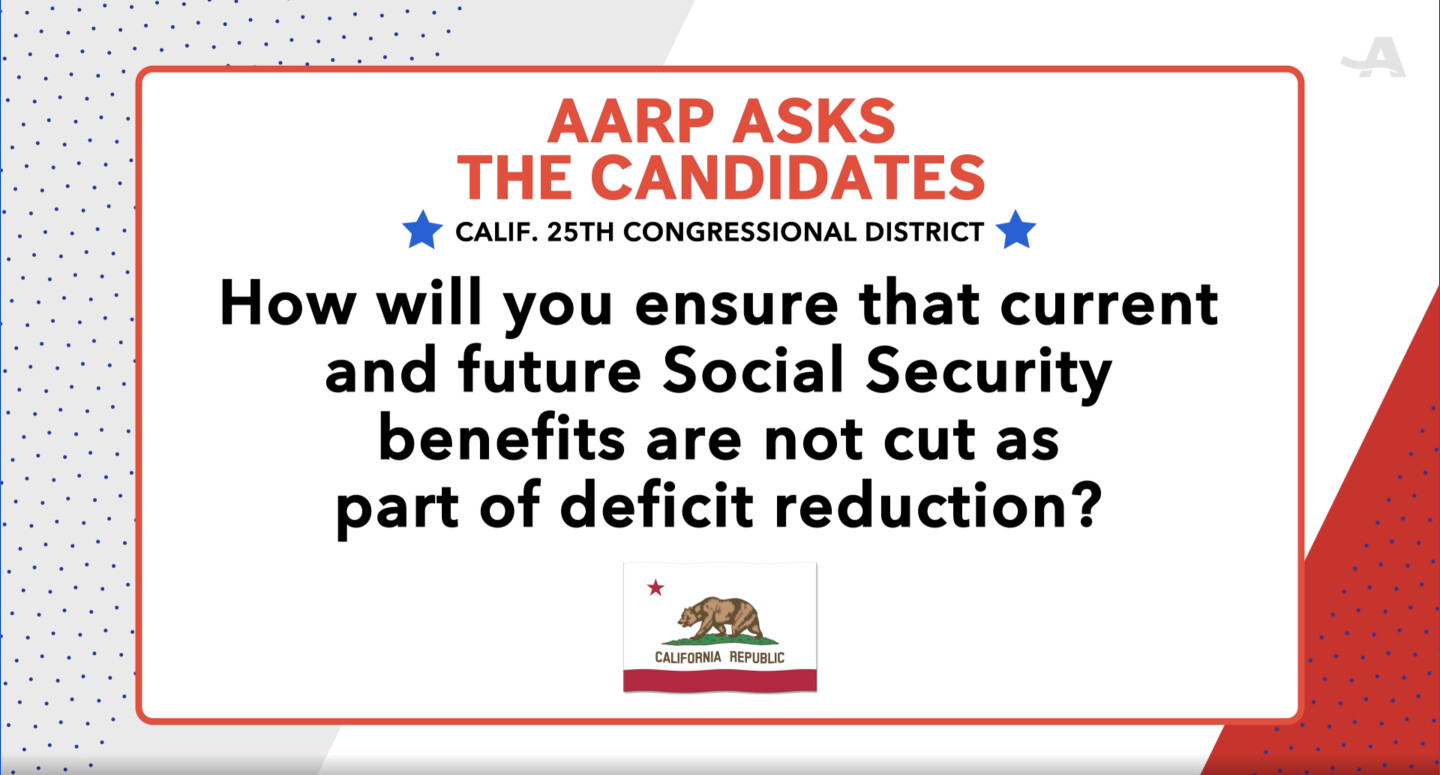 Question 1: Social Security
Garcia: Social Security is a contract with Americans that we absolutely must honor. Seniors should never be concerned the benefits they paid for during their working years are at risk due to government budgetary policies or cuts. As with Medicare, Social Security is funded by payroll taxes on employers and their employees. Therefore, the promises made to fund retirement years are to be kept. The fiscal integrity of our federal budgets must be addressed outside of the existing commitments to the Social Security program, now and for future retirees. We must meet this obligation.

Smith: Social Security is the greatest anti-poverty program in America's history. I know my mom benefited. She retired early and qualified for Social Security disability benefits and then went into Social Security retirement — but on benefits that she had earned. So we owe it to current retirees and future generations to protect Social Security — to keep Social Security assets out of any future conversations about budgets and budget deficits that happen every year in the U.S. Congress. We need to protect our seniors and the benefits they've earned so that they can retire with dignity on this program just as intended.

2. On average, health care already accounts for $1 out of every $6 spent by seniors. If elected, how will you protect Medicare from benefit cuts, lower health care costs and ensure seniors continue receiving the affordable care they have earned?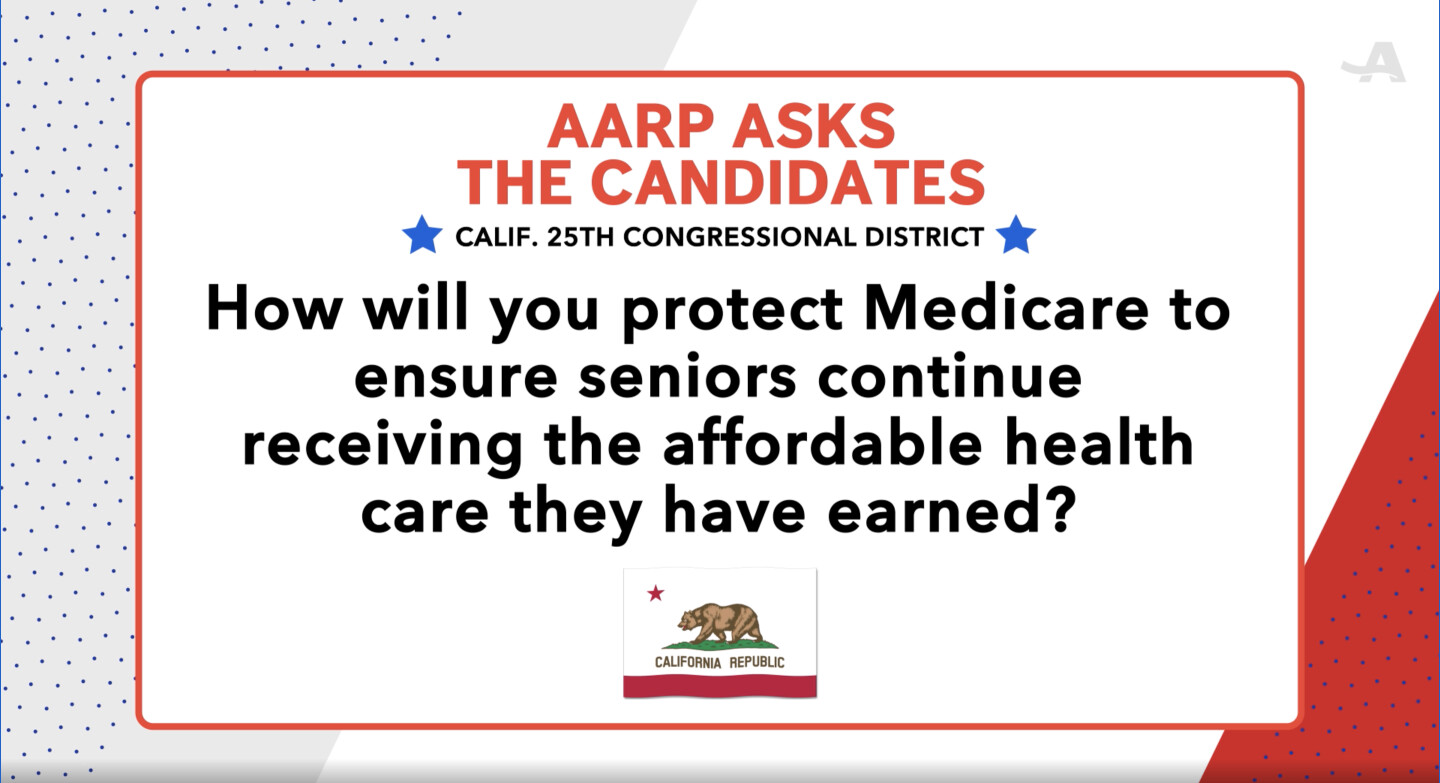 Question 2: Medicare
Smith: Our country's seniors spend 1 out of every 6 dollars on their medical care. I know that was true for my mom. In fact, she was rationing her insulin because she refused to tell my brothers and I that she didn't have enough money to cover those very important expenses. So one of the first things that we need to do to protect our seniors is making sure that we are lowering prescription drug costs, that every medication they need is easily accessible and affordable to them. We need to draw a line in the sand when it comes to Medicare cuts. We know that our nation has invested in these benefits over time. Our seniors have earned these benefits. And it's not right to cut them at a point when they need them the most. So we need to say no to that. We need to reinvigorate our home health care system by expanding access, reducing costs and expanding coverage to everyone. That brings costs down for the whole economy, including our seniors. And in that way, we protect everyone's health care.

Garcia: Broadly speaking, Medicare is funded by a 2.9 percent payroll tax paid for by employees and their employers during their working years to fund medical expenses during retirement. That's a promise made and certainly one that must be kept. The majority of seniors insure medical costs not covered by Medicare with supplemental insurance plans. Therefore, simply cutting benefits to address fiscal challenges won't reduce costs to seniors. Medical billing transparency and prescription drug cost reform and upfront pricing are attainable objectives to manage costs and maintain the fiscal integrity of Medicare. Efforts to expand Medicare to cover all Americans are misguided and fiscally unsustainable. Already, and since 2013, the rate of Medicare Part A tax on earned income exceeding $200,000 for individuals and $250,000 per year for married couples rose to 3.8 percent in order to pay part of the costs of the subsidies mandated by the Affordable Care Act. Medical insurance cost reform must not be at the expense of the promise that we have made our senior citizens.

3. Unemployment during the coronavirus crisis reached the highest levels since the Great Depression, and older Americans have been disproportionately affected. If elected, how will you help Americans over the age of 50 recover economically from the effects of the coronavirus?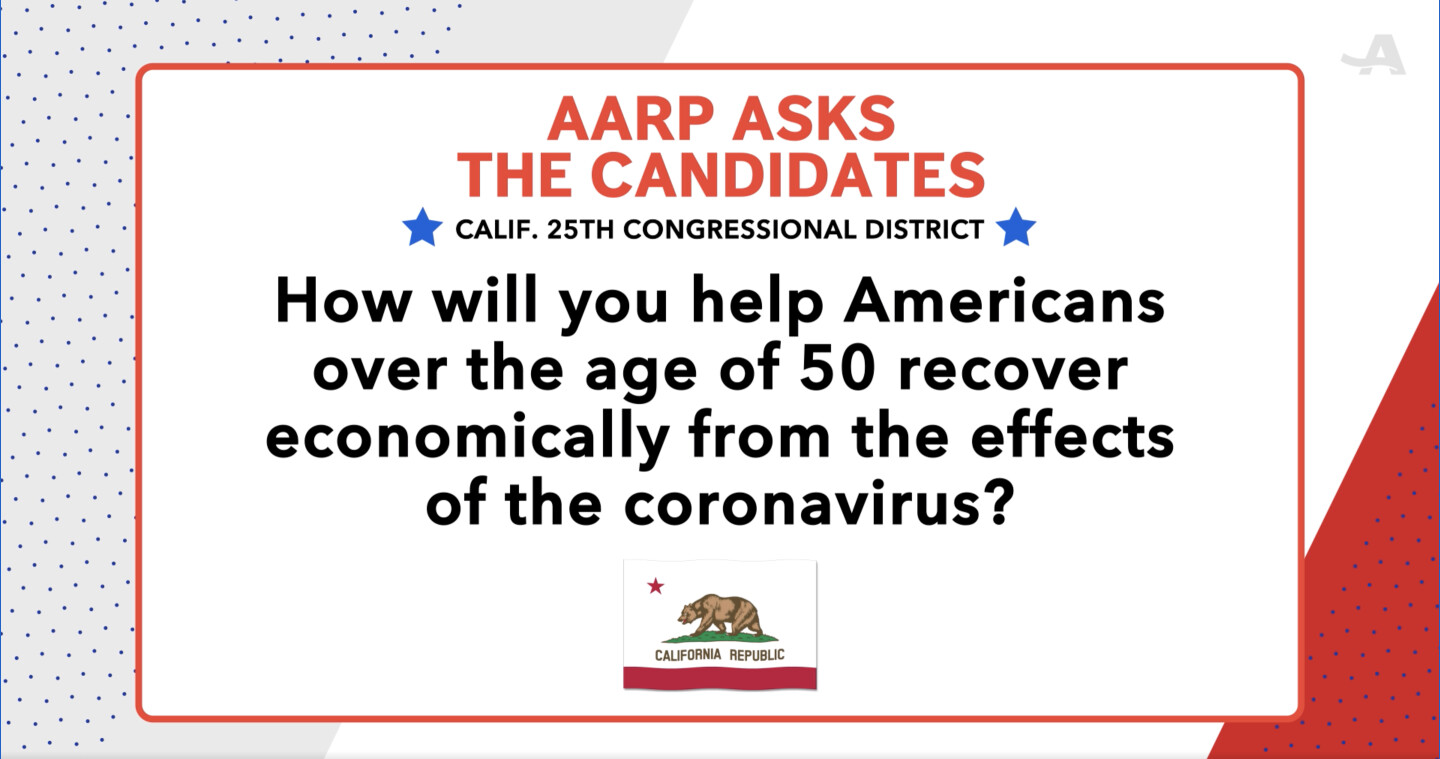 Question 3: Jobs and the Economy
Garcia: During my current term decided by the May 12, 2020, special election results, my efforts have been focused on supporting programs to assist our businesses to keep operating and keep their employees on the payroll. That assists all workers, including those over 50. Those seasoned workers often provide the people skills, diligence and flexibility required to keep the lights on, enduring these economically challenging times. For those that are unemployed, I will continue to vote for federal unemployment insurance supplements to aid laid-off workers. If reelected, I'll be reviewing additional tax reform to jump-start our economy and return it to the robust growth and full employment we enjoyed prior to the COVID pandemic.

Smith: Economic recovery from the COVID crisis is going to be hard on all Americans, but our seniors in particular, especially those still in the job market. So we need to specifically address that need by making sure that we've got services to connect out-of-work seniors with jobs available in their communities and job retraining if they need it. But we also need to acknowledge and realize that there is so much more we need to do to shore up our nation's Social Security system so that seniors who are on retirement can retire with dignity, knowing that those adjustments to their income will be based on where they are actually spending their money, an index that matters that takes into account medical costs, housing and food as the basic necessities most of our seniors are spending on. And if we need to, as we recover from this crisis, direct cash support to our seniors is completely warranted to help them recover as the rest of the country recovers from this pandemic.

4. Americans pay the highest prescription drug prices in the world. If elected, how will you cut prescription drug prices for all Americans?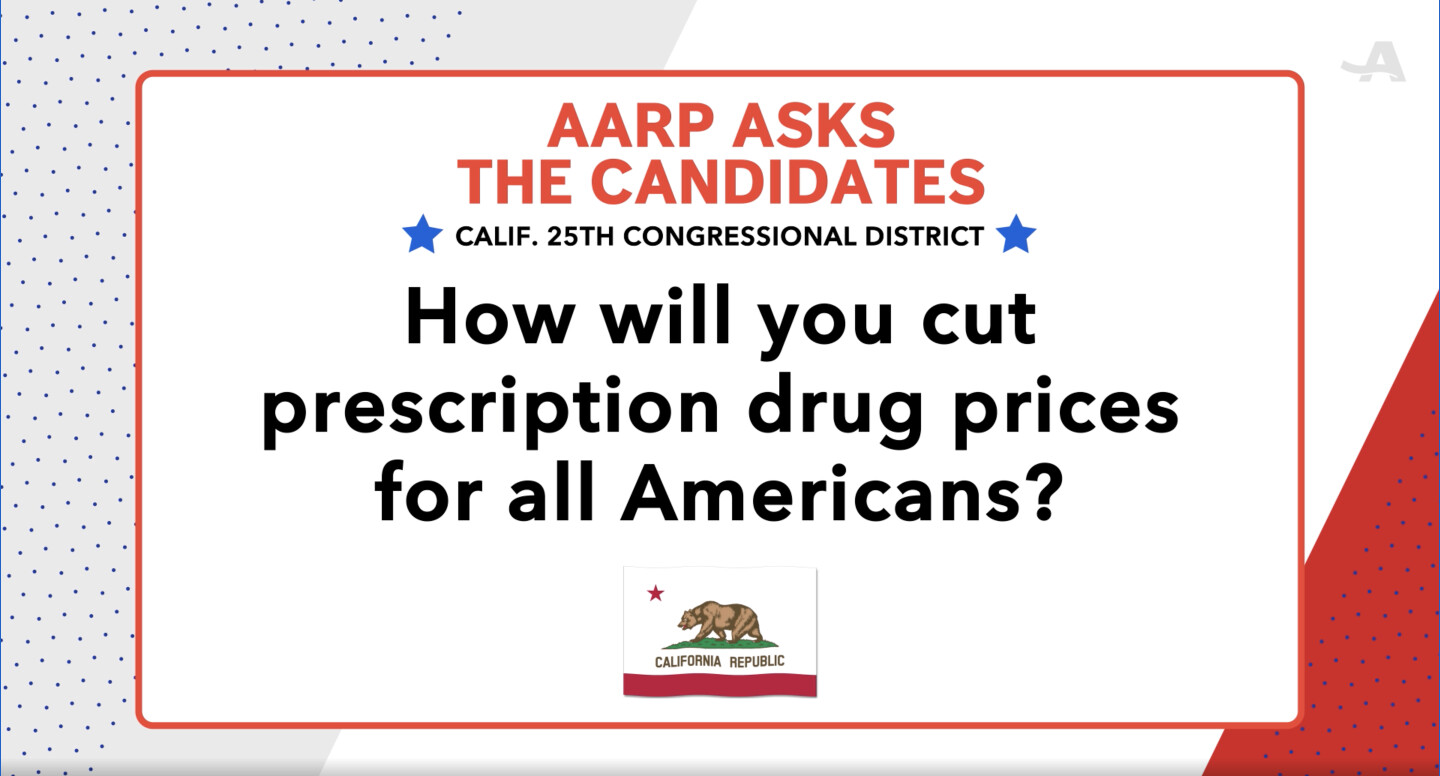 Question 4: Prescription Drug Prices
Smith: There are two things that we could do in the United States right away that would help all consumers, both seniors and everyday Americans, to grapple with what has been one of the most dramatic increases we have seen in consumer pricing in our country, and that's with prescription drugs. First of all, we need to make sure that we are tying what we spend here in the United States to an international prescription drug reference pricing, so that we know that we're not paying huge and disproportionately out-of-line costs here in the United States for our prescription drugs compared to what they are paying in other countries. Secondarily, we can put a cap on the increases and the costs of prescription drugs that ties to our nation's inflation rate. Those are two things that we could undertake right now that would help address the problem, not only for the spending that we do in our Medicare system with pharmaceuticals but for every American. But again, this is why it's so important that we realize that what we spend on increasing Social Security and Medicare benefits has to be tied to where our seniors are spending their money the most, and that is on their health care.

Garcia: Medical billing transparency and prescription drug cost reform are obtainable objectives to manage the cost and maintaining the fiscal integrity of Medicare.

5. COVID-19 has caused death and suffering for too many older Americans who require long-term care. If elected, how will you make sure seniors can access safe and affordable long-term care at home and in nursing homes and assisted living facilities?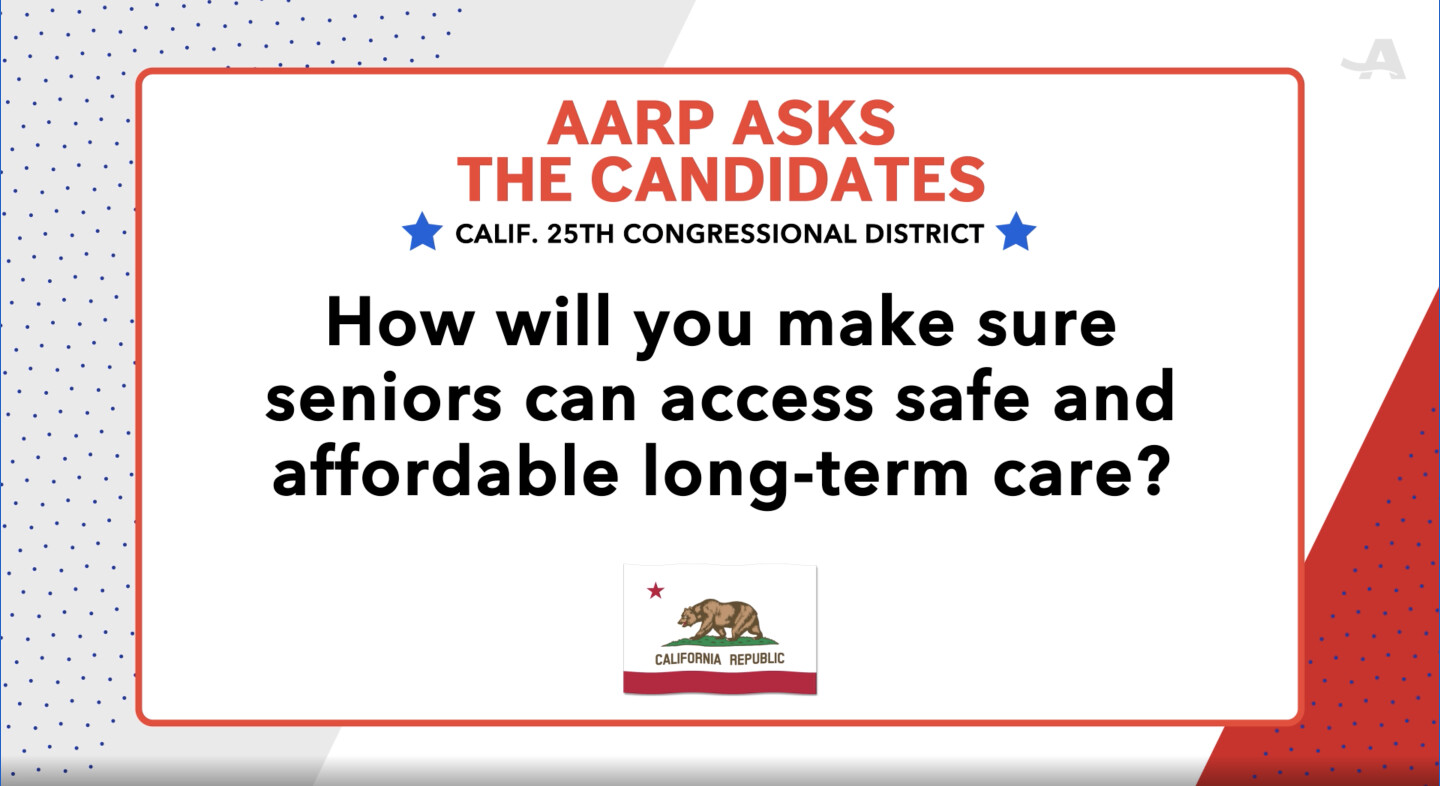 Question 5: Long-Term Care
Garcia: COVID-19 has disproportionately affected our seniors. And tragically, governors of a few states, including my own state of California, made the catastrophically wrong decision to transfer COVID-19 positive patients to nursing and assisted living care facilities — facilities that weren't equipped to properly isolate them from the other residents in order to align with untested epidemiological models. According to Johns Hopkins University, that contributed to at least 40 percent of the national COVID-related fatalities in these facilities. If reelected in November, I'll work to ensure our seniors aren't subjected to medically unsound and untested policies while meeting our existing Medicare commitments. And I continue to lean on the government of California to ensure that Californian citizens are taken care of.

Smith: The COVID crisis has made unfortunately clear the stark reality that for many of our seniors, particularly those in skilled nursing facilities and long-term care facilities, are most at risk for this pandemic and other contagious diseases that come our way. If I'm elected, you have my commitment that I will make sure our first priority is to staff each of these facilities and make sure that they are fully equipped with the PPE that they need to keep our seniors safe through the duration of this pandemic. Additionally, going forward, we need to invest in our seniors by making sure that they can access long-term care at home. It's a safe, affordable solution when done appropriately. It keeps our seniors safe and comfortable in the home that they know and have lived in. So we need to do more. We need to do right by our seniors by investing in these programs by making sure that those who are Medicaid and Medicare eligible get the full, maximum benefit and that coplans that seniors pay for also cover these very important services.

AARP is committed to ensuring voters have the information they need to cast their ballot this year. That is why we are publishing the AARP Asks the Candidates voter guide series, so candidates can share their plans on issues important to 50-plus voters.

AARP has a proud 34-year history of nonpartisan voter engagement and does not endorse or oppose candidates or make contributions to political campaigns or candidates.

Also of Interest