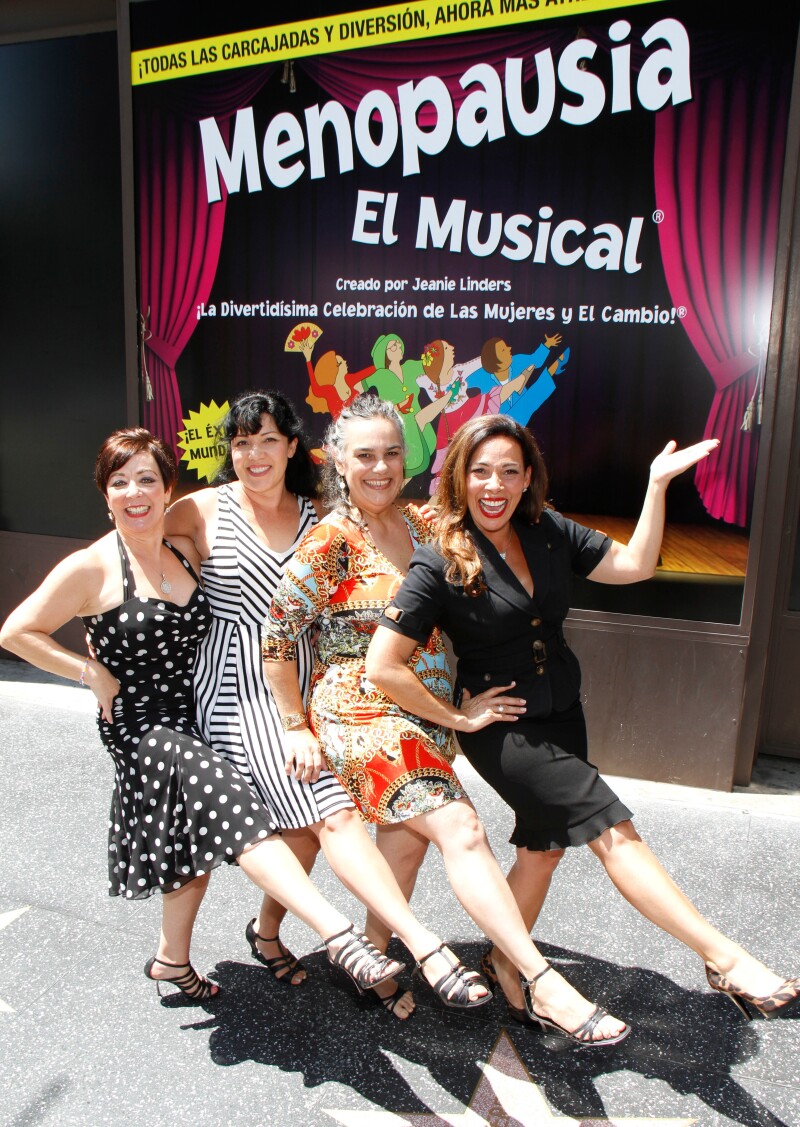 En Español | Gather your girlfriends for a "comadres" night out with AARP staff, volunteers, and other members to see Menopausia El Musical® in Spanish! Approximately 40 million women between the ages of 45-55 are going through menopause. Menopausia tells the story of four women with nothing in common but a black lace bra on sale...until they find out they have more to share than they ever imagined. The musical parody is set to 25 tunes from the '60s, '70s and '80s.

Come by the AARP table before and after the show to hear about what AARP is doing in your community. We'll be sharing bilingual materials explaining what the new health care law means to you and your family. You can also spin our prize wheel to take home fun giveaways!

AARP members and their guests may purchase tickets online with a $5.00 discount using the code "alcance."* The discount for AARP members is available only for Friday performances at 8:00 p.m., Saturday performances at 3:00 p.m. and 8:00 p.m., and Sunday performances at 5:00 p.m. from October 24th through November 10th, 2013.

The Spanish version of Menopause The Musical®, was adapted by Vivis Colombetti, choreographed by Daria Melendez, music directed by Alan Plado, and directed by Seth Greenleaf.

Menopausia El Musical®
Ricardo Montalbán Theatre
1615 North Vine Street
Los Angeles, CA 90028 (map)
Want to be the first to know about upcoming AARP events like this in your community? Sign up for our state email and join us on Facebook and Twitter to stay informed!

* Any information you provide to the host organization will be governed by its privacy policy.