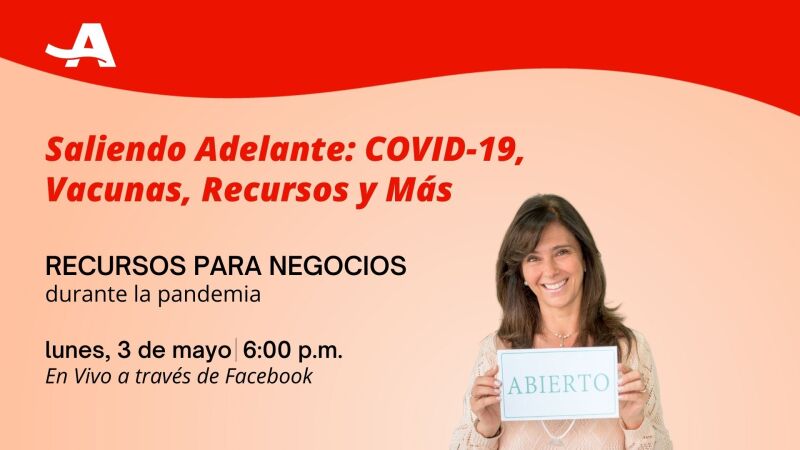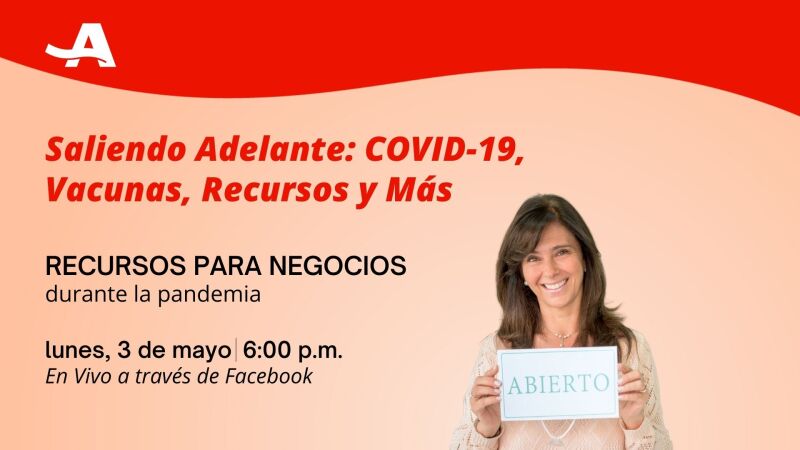 La pandemia ha impacto negativamente a los negocios, siendo los negocios Latinos unos de los que más han sufrido graves consecuencias. Pero hay ayuda.

Si tu negocio está ubicado en el condado de Los Ángeles, el Latino Chamber of Commerce te puede ayudar conectándote con los recursos disponibles.

Acompáñanos el lunes 3 de mayo a las 6 pm en nuestra cuenta de Facebook para una conversación con Darrel Sauceda, Presidente del Latino Chamber of Commerce y Olivia Rios, Directora de Operaciones de la organización.

Visita nuestro Facebook; haz clic aquí.