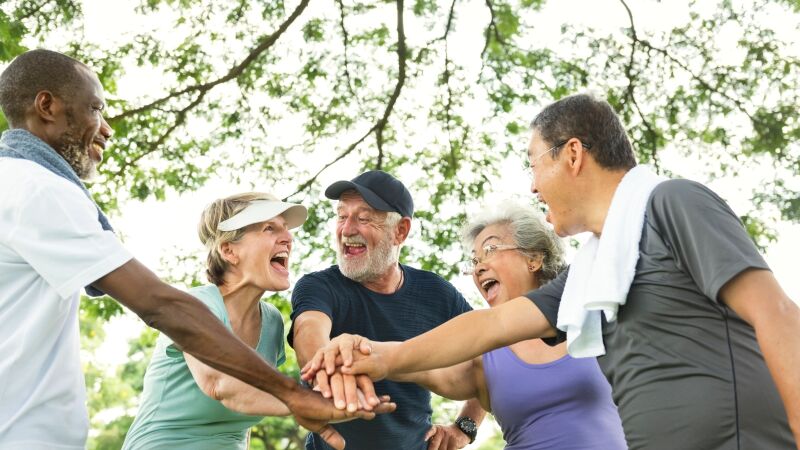 Roses are red, violets are blue, we'll be your date this Valentine's Day! Join us this month for fun, educational in-person and virtual events. The events are FREE and advanced registration is required.

Soul Steppers - Tuesday, February 14 and 28 at 8 am at the Baldwin Hills Crenshaw Plaza
Get moving with the L.A. Soul Steppers. Join us in-person at the Baldwin Hills Crenshaw Plaza for stretching techniques and exercise around the mall. Make friends and get your steps in! Register HERE.

Online Dating 101 - Tuesday, February 14 at 9 am via ZOOM
Dating in your 50s is far different from when you were dating in your 20s. Relationship expert, Dr. Jenna Emerson takes a deep dive into online dating. Examine how to find companionship while avoiding being catfished in this digital age. Register HERE.

Re-Engaging Post-Pandemic - Wednesday, February 22 at 12 pm via ZOOM
Join us and clinical psychologist and former NASA employee, Dr. Tom Williams, for a conversation about social connection, the health impacts when we are unable to connect and strategies to rebuild meaningful connections. Register HERE.

Prevent & Manage High Blood Pressure - Tuesday, February 28 at 9:30 am
More than 500,000 deaths each year are linked to high blood pressure, according to the CDC. Join us for a workshop to learn about high blood pressure, its prevention and management, and tips on wellness. FREE giveaways will be available! Register HERE.

Find more virtual events on the AARP Virtual Community Center.