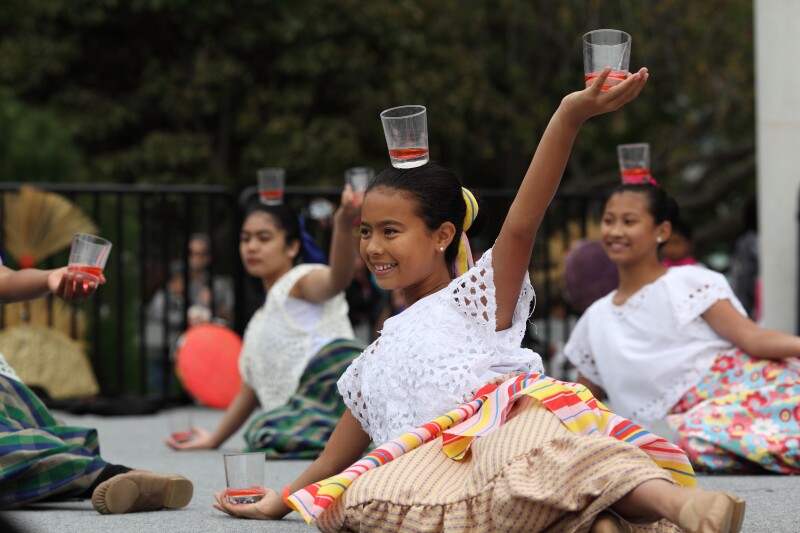 AARP California is celebrating the history and culture of Filipino-Americans at the Asian Art Museum (200 Larkin St. San Francisco, CA 94102) on Sunday, October 1, from 10:30 AM -4 PM.

Enjoy hands-on family activities and events for all ages, which include special tours, storytelling, music, food, art-making fun, and live performances. The Parangal Dance Company will perform traditional dances throughout the day with the main show starting at 1 PM.

You will also have the opportunity to check-out the museum's acclaimed new exhibition of historic and contemporary works, Philippine Art: Collecting Art, Collecting Memories, which the San Francisco Chronicle calls, '"a reminder of the overlapping borders of culture" that works "to correct the historical record' and reflect the 'Filipino background of half a million Bay Area residents." The exhibit highlights an array of collections from precolonial Philippine culture to the impact of Christianity on Philippine art to Philippine modern and contemporary art.

Admission is FREE and open to the public on October 1st, so make sure to bring your family and friends along to enjoy the cultural celebration at San Francisco's premier art institution, and don't forget to say hi to AARP!

Can't make the event on October 1 st or looking for something to do the Thrusday evening before?

You can also join AARP at the Filipino American History Night: Considering SOMAxPilpinas on Thursday, September 28, from 6-9 PM. At the event local Filipino creators will come together to discuss San Francisco's newest South of Market cultural district and also discuss the past contributions and future endeavors of the Bay Area's Filipino community. At 7:30 in Samsung Hall, Aireene Espiritu will take the stage to perform A Color-Coded Symphony. Museum tickets are required for Thursday evening's event and can be purchased at visit.asianart.org.



Portions of article and images provided by The Asian Art Museum.