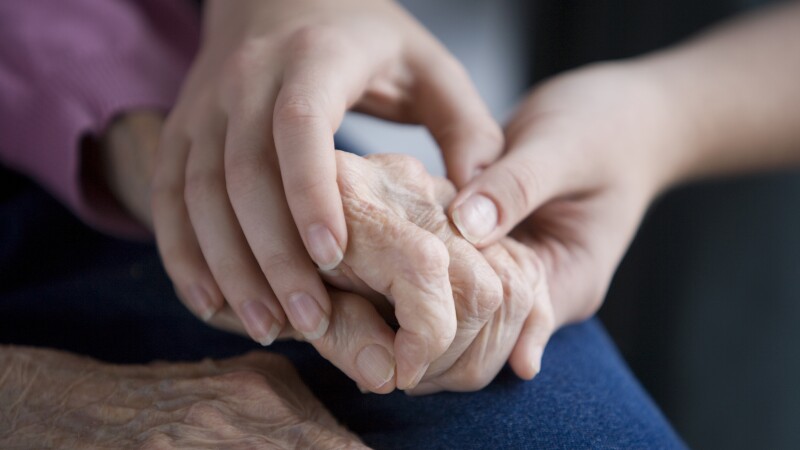 When his mother's health began to decline, David Feinberg stepped up with financial help to get her the care she needed in an assisted living center. Over 15 years, the 72-year-old retired state worker said, he dipped into his retirement savings to contribute $620,000 for her care until her death, earlier this year.

Conrado Camerino, 66, of Fairfield, often spends his weekends helping his mother with chores, medical care and insurance coverage. This comes after years of assisting his father, who died last year, and other family members in failing health.

"It's really hard," Camerino said. "In addition to the financial costs, there's the stress of dealing with it."

Feinberg's and Camerino's experiences are typical, according to a recent caregiver survey by AARP California.

The survey found that 44 percent of Californians age 40-plus have been family caregivers. Two out of 3 have used their own money to provide care, and 9 in 10 have provided transportation, companionship and help with shopping. Others manage medications, medical or nursing tasks, or dress and bathe family members.

Other findings: The majority of caregivers work full-time, and two-thirds feel stressed from all the responsibility.

"We lived 500 miles away from my mother, and we were able to get her into high-quality assisted living," said Feinberg, who lives in Elk Grove. "But there was all the emotional toll."

Advocating for solutions

Help is on the way. To address the challenges of the state's 4.7 million family caregivers, AARP California was instrumental in securing $30 million in state funding over three years for the state's Caregiver Resource Centers, according to Nina Weiler- Harwell, AARP California associate state director.

Additional funding for the 11 centers means that more than 14,000 caregivers and their families will receive low- to no-cost counseling, care planning and other services.

"We had been working long and hard to make this happen, and it was a big victory," said Weiler-Harwell. AARP also fought for, and won, a feasibility study for a potential statewide long-term care program, a first step in helping middle-class Californians with the costs of long-term support and services.

In June, Gov. Gavin Newsom (D) signed an executive order to create a Master Plan for Aging. The plan, on target for October 2020, will serve as a blueprint for state government, local communities, private organizations and philanthropic groups to promote healthy aging.

AARP California's priorities for the master plan are:

Creating a long-term care insurance program that would be available to Californians and persons with disabilities who don't qualify for current programs.
Providing access to services and support for family caregivers, regardless of income, to help them care for their loved ones.
More on Caregiving:

Takeaways from our state caregiving surveys

Home Health Aides: When Your Loved One Needs Help With Personal Care

Laura Mecoy is a writer living in Los Angeles.