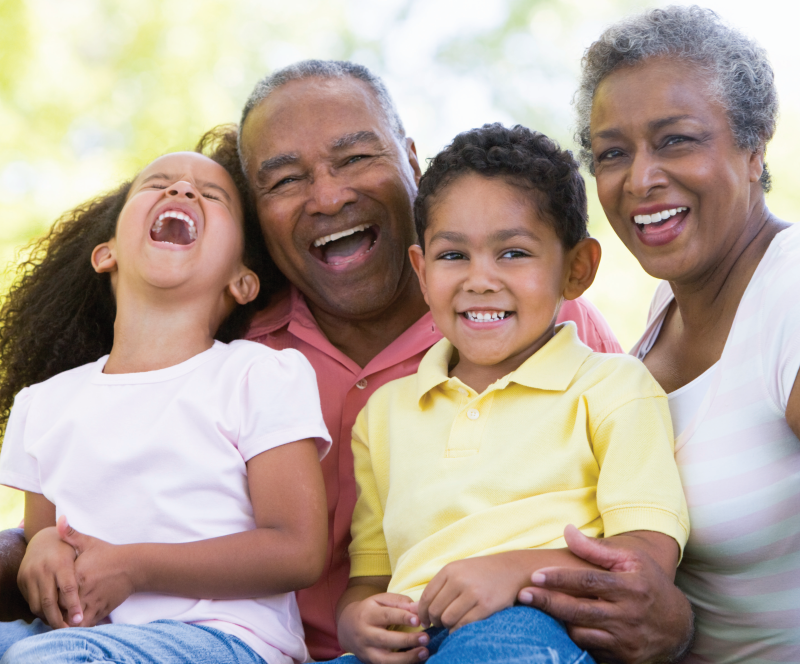 As increasing numbers of grandchildren rely on grandparents for the security of a home, their grandparents are taking on more of the responsibility for raising them in a tough economy — many with work challenges of their own. For these grandparents, raising another family wasn't part of the plan. But they step up to the plate when their loved ones need them.

Most of these grandparents and other relative caregivers will tell you they gain great joy from their role. But they also face financial, health, housing, education and work challenges that often foil their retirement plans.

There are over 300,000 Californians caring for their grandchildren, including an estimated 24,000 families in San Diego County. These big figures magnify the need for more supports, resources and services for these " grandfamilies" so they can more effectively do this important service to their families, and to our country, while building their own security for the future.

These grandparents and other relative caregivers and the children they are raising are often isolated. They lack information about the range of support services, resources, programs, benefits, laws and policies available to help them successfully fulfill their caregiving role. In addition, to better serve children, families and older adults, educators and program practitioners need access to information about these key resources. Policy makers also seek information and education about the issues facing these "grandfamilies."

But there is help. AARP invites you to learn about the tools and resources you need to take care of yourself and your family on Saturday, October 17t, 2015 from 8:30 am to 2:00 pm at the Chula Vista Learning Community Charter School. There you will be able to meet other families that share your same needs, connect with useful resources and become part of a strong support network!

Topics will include guardianship, kin advocacy, positive parenting, and unintentional injuries. New this year: Prepare to Thrive! Your Resources Fair designed for your grandchildren ages 16-21 preparing for college or seeking employment.

There will also be free health screenings available. Plus enjoy fun entertainment and activities for the entire family, including your high school and college youth!

Childcare, along with lunch will be provided for all pre-registered participants.

Spanish translation available.

What: Grandparents Raising Grandchildren

When: Saturday, October 17th, 2015 | 8:30 a.m. – 2:00 p.m.

Where: Chula Vista Learning Community Charter School. 590 K Street, Chula Vista, CA 91911

Why: Grandparent caregivers need to develop a support system to help them with the many tasks at hand of raising their grandchildren.

Registration: Please register early, as spaces are limited! RSVP by calling 2-1-1 (or 858-300-1211) or visit www.211sandiego.org/GRC-RegistrationSR2015

Spanish translation available

Want to be the first to know about upcoming AARP events like this in your community? Sign up for our state email and join us on Facebook and Twitter to stay informed!