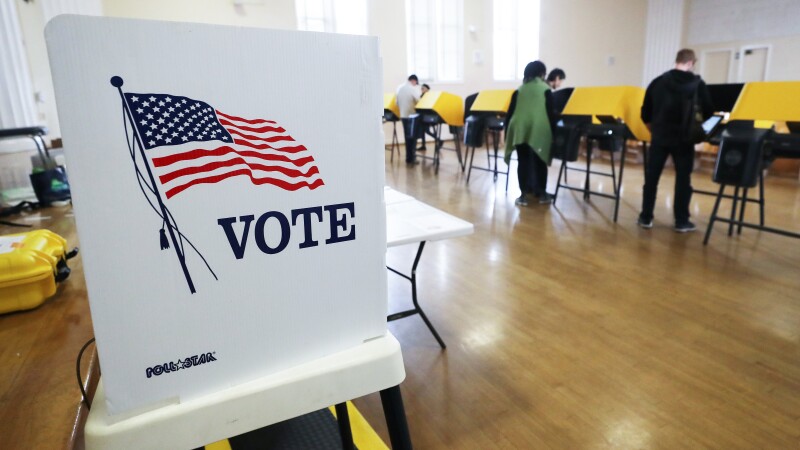 Los Angeles voters will decide several tight and closely watched races in November, including the city council election in Council District 11 featuring Erin Darling and Traci Park.

AARP California spoke with the candidates to hear where they stand on key issues for 50-plus voters. Here's what they had to say:


1. As councilmember, what are your specific plans to increase affordable housing in the city?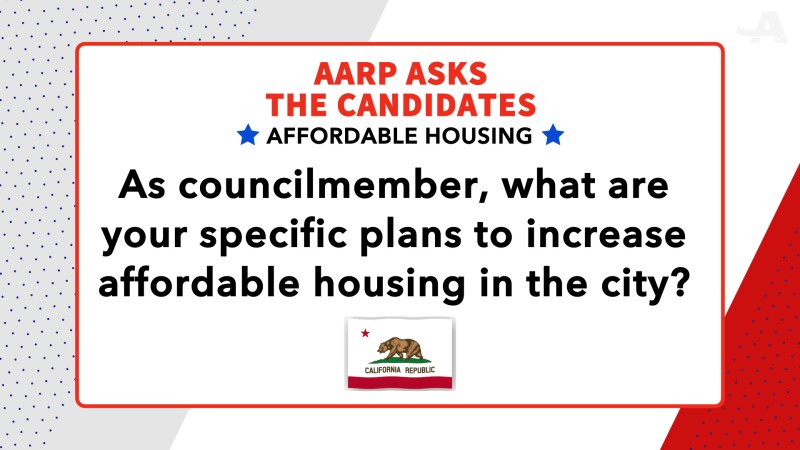 Affordable Housing
Darling: As a housing lawyer I've represented low-income tenants facing eviction, and fought to keep people in their homes. So number one, we need to strengthen renter protections, so that long term renters aren't kicked out of their homes and are able to stay in their communities and don't have really dramatic rent increases. So that's number one, strengthen renter protections. And number two, we need to increase the number of affordable housing units that are getting built. All too often, we see market-rate development, but we need to require a higher percentage of affordable units to get created, and that the level of affordability is real so that someone who's living on a fixed income can afford to live in this new housing construction. And third, we need to make it easier to live intergenerationally. Things like ADU's, so a smaller unit behind a single family home, so that a caretaker or a child or a grandparent can live in the same lot and so that, for instance, three generations can live in the same single-family lot.

Park: In the last 30 years, our city has focused almost entirely on the production of new market and luxury-rate housing. As we implement the plan to house L.A., it's imperative to me that we focus on affordable housing for seniors. My staff and I will personally escort affordable housing projects for seniors to the front of the line to ensure that we have adequate housing for seniors. It's also unacceptable to me that any senior be left to languish on our streets. And yet, unfortunately in the city of Los Angeles, we don't have any emergency or transitional housing available that's exclusive to our seniors. I will make sure that we're investing in opportunities for seniors who are unhoused to get into safe settings with the specialized care and support that they need.


2. How will you increase safety measures in the following areas: sidewalk improvements, public transportation, and parks/open spaces?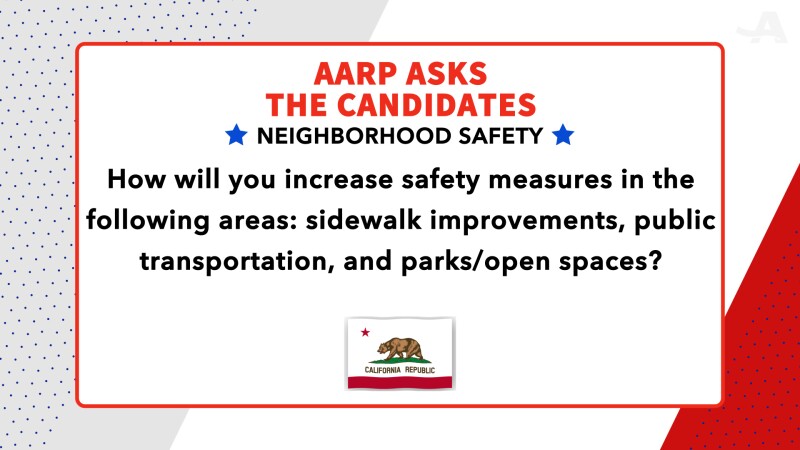 Neighborhood Safety
Darling: The city of L.A. has way too much crumbling sidewalk infrastructure — so much so that it's actually been sued and settled about this. So the city has to make quite frankly expensive public investments in maintaining and improving crumbling sidewalks, because it's not safe. We need to spend the money to do this ASAP. Second, for public transportation, it has to be safe, and it has to be easy to use. And that means increasing the frequency and expanding the scope of routes so that people can take buses and Metro Micro and shuttles to and from their destination. And then third, we need to make sure parks are clean and accessible, and that means the Department of Sanitation regularly cleans them and that park rangers are fully staffed and making sure everyone can access all of L.A.'s parks.

Park: In recent years, our parks, libraries and senior centers, which were once vital community assets, have become unsafe and unwelcoming for too many people who rely on them. I'm going to work really hard to ensure that those community resources are safe and accessible for everyone. And that includes ensuring that our disabled parking spaces are clear and safe for those who use them. And it's also really important that we invest in the city departments and staff responsible for keeping our sidewalks safe and accessible. I'm also going to prioritize funding for mobility options that are safe and reliable to ensure that our senior community is able to access the communities where they live.


3. With the current level of state and federal support, how will you invest in services for older adults, specifically the Department of Aging?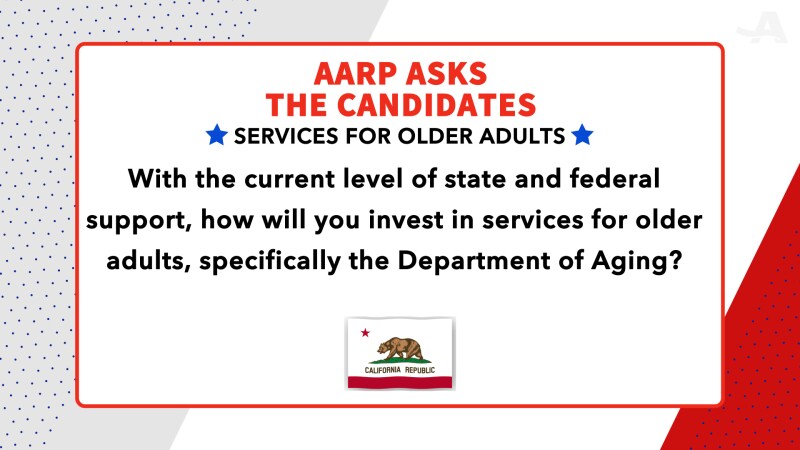 Services for Older Adults
Darling: For investing in funds with the Department of Aging, I fully support subsidies for low-income seniors to retrofit their homes, to make it safer; things like curbless entry to showers, handheld nozzles, technological improvements for access to call out for help. These are the things that could make aging in place safer for so many seniors. Second, the city has to address online scams that target seniors and so the Department of Aging can do a lot more to protect seniors, work with the city attorney, to protect seniors from scams. And third, we need to improve access to public spaces and, you know, senior centers connecting folks to reduce isolation. I think we've all seen in the pandemic just being at home and how tough that is socially, but for seniors, this is crucial. So we need to have shuttles that get people to senior centers and other social environments so that there's an infrastructure so that seniors can congregate safely and that the city's actually supporting that.

Park: Funding is a matter of priority and leadership. And it is really important to me that we're investing in the supportive services and resources that our senior community needs. That includes things like meals for seniors, protections from elder abuse, legal services, health care, mobility options and enforcement of age discrimination laws in the workplace. As I watch my own parents age, I recognize that they need an ally at City Hall. And I intend to be an ally for seniors in my district and across the entire city of Los Angeles.


Also of Interest:
AARP has a proud history of nonpartisan voter engagement and does not endorse or oppose candidates or make contributions to political campaigns or candidates. Candidate responses are listed below in alphabetical order by last name.