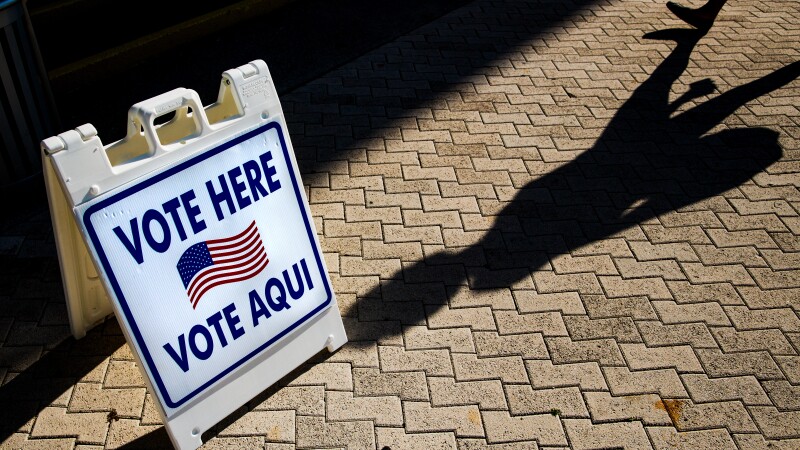 Los Angeles voters will decide several tight and closely watched races in November, including the city council election in Council District 5 featuring Katy Young Yaroslavsky and Sam Yebri.

AARP California spoke with the candidates to hear where they stand on key issues for 50-plus voters. Here's what they had to say:


1. As councilmember, what are your specific plans to increase affordable housing in the city?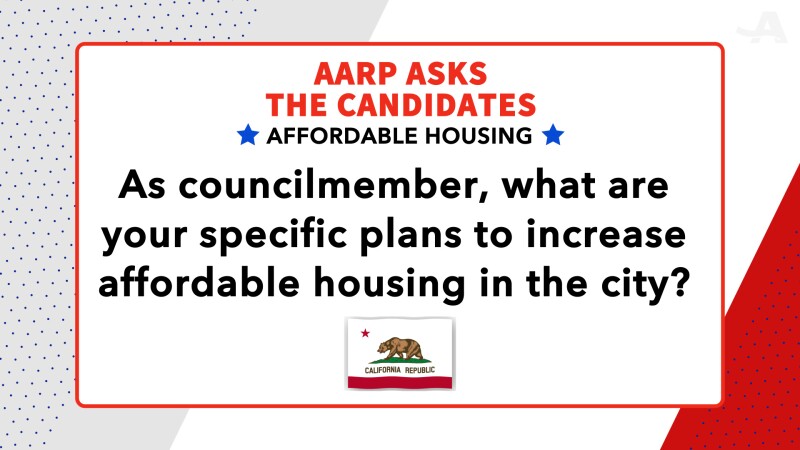 Affordable Housing
Yaroslavsky: It's really hard to live in L.A. right now. And that's primarily because of the high cost of housing. And nowhere is that more the case than in Council District 5, which has among the most expensive real estate in the city. There's no one silver bullet for what we need to do to build more affordable housing. We need to be incorporating it as part of otherwise market rate projects, incentivizing the private sector to build more 100 percent affordable housing projects, and also making sure that the government is building affordable housing as well. I was at a senior affordable housing project in my district last week, and there's a year's long wait list. So the demand is clearly there. We also need to be doing much more to preserve existing affordable housing stock. Rent stabilization in the city of Los Angeles means that older units benefit from rent control, and that's particularly important for folks who are on a fixed income like seniors. I'm a renter, and I know for my family how important it is that we have certainty around what our monthly expense is, around housing, which is the most expensive — the biggest part of our budget. So everyone deserves that stability.

Yebri: We have a massive affordable housing crisis that's crushing families of all backgrounds, especially our senior population. I've spent the last two decades fighting for low-income tenants, as an attorney, to keep people in their homes, and as a nonprofit leader, building housing for adults with special needs and other vulnerable populations. I'm going to do three things as a council member to make sure that people can afford to live in Los Angeles, especially our seniors. First, we're going to preserve and protect every single unit of affordable housing that's naturally occurring, especially our rent-controlled units, and make sure people have access to attorneys in eviction proceedings. Second, we will acquire and be more creative in converting underutilized properties into housing, including hotels and motels and commercial properties. And third, we're going to create more incentives so that we can build affordable workforce housing in every corner of the 5th district, so that all Angelinas can afford to live in this wonderful part of Los Angeles.


2. How will you increase safety measures in the following areas: sidewalk improvements, public transportation, and parks/open spaces?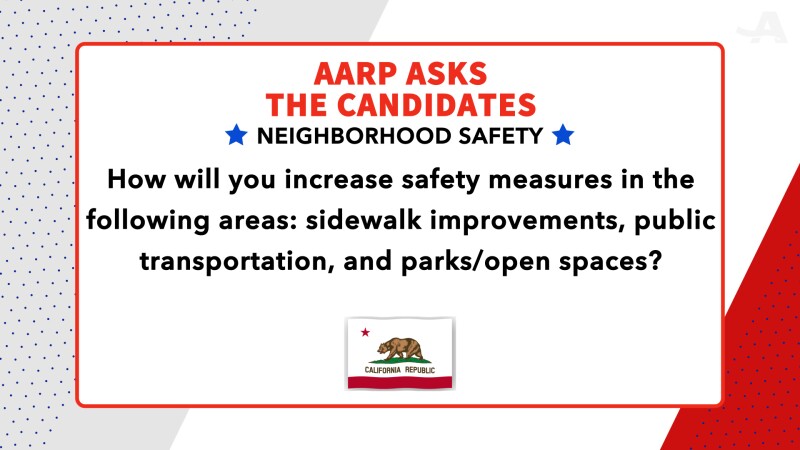 Neighborhood Safety
Yebri: As a father of four young kids, I'm deeply troubled by the rise in gun violence and crime all throughout Los Angeles, especially in the 5th District. In the last two years since I announced my candidacy alone, we've seen 20 homicides throughout CD 5. It's time for political leaders who are not going to play politics with our public safety. I'm proud to strongly advocate for more police officers for the LAPD. We're down to 9,200. We need 10,000 police officers like we had under Mayor Villaraigosa when I served under him as a city commissioner. We need police officers out there patrolling neighborhoods and out of desk jobs. And when it comes to our infrastructure, we are massively overdue for an investment and overhaul of our infrastructure. Los Angeles is crumbling. Our sewers, our sidewalks, our streets, our grid, our water system. We have the federal dollars to upgrade and improve our infrastructure, and it's time to do that right now. And it's going to make Los Angeles a much more vibrant and safe city for everyone, including our senior population, to walk and enjoy.

Yaroslavsky: We all deserve to be safe in our neighborhoods and our communities. And I take a really holistic view of public safety to include safe intersections, safe sidewalks, safe parks, safe transportation. And fortunately so much of that is squarely within the purview of a council office. And I plan to have excellent relationships with all of the departments that touch public safety in a neighborhood. So I'll make sure LADOT is optimizing public safety in all of our busy intersections. That we're putting in crosswalks wherever we need them. That parks are well lit and security's coming through. Same goes for public transportation. It shouldn't take a lawsuit for us to repair a sidewalk. I'm committed to doing all of this because I understand that the quality of our day-to-day life is really within the power of a council member to make or break. And I'm committed to using the full power of the City Council to make our neighborhoods work for all of us.


3. With the current level of state and federal support, how will you invest in services for older adults, specifically the Department of Aging?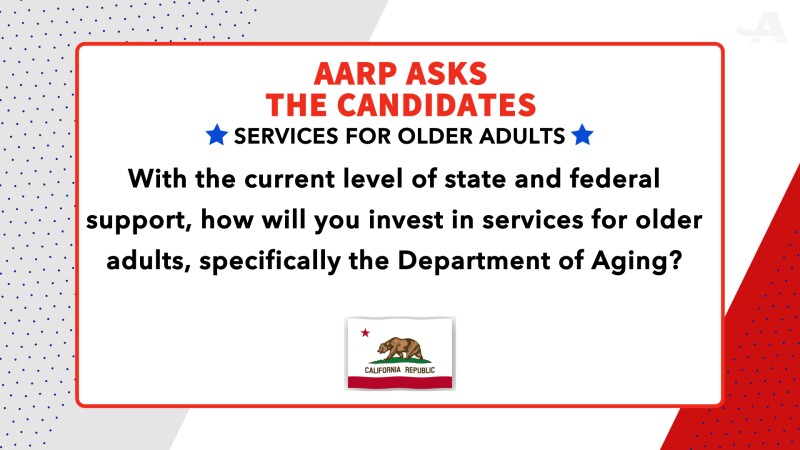 Services for Older Adults
Yaroslavsky: So for the last six and a half years, I've served as a senior policy deputy for L.A. County Supervisor Sheila Kuehl. And when COVID hit, I stepped in as our senior public health deputy and saw firsthand how seniors were ravaged by COVID and were hit disproportionately compared to the general population in a way that was extreme and completely untenable. I understand where the resources are at the county. I know what programs are available and I'm gonna bring those, that knowledge and those relationships with me to City Hall. And that's really important because so much of the funding that we need to make sure seniors have the resources and programming they need is gonna come from the county — also from the state and the feds, but particularly from the county. I'm committed to making sure that every senior has enough to eat, that they can get a ride to the doctor or to visit a friend, that they are connected with health and mental health resources. These are all things that I'm deeply committed to on behalf of all Angelenos, particularly for CD 5.

Yebri: This is an incredibly important question because it's fundamental to the quality of life of an important population, a senior population that's growing and aging, and really needs resources and support. During the pandemic, I spent time visiting senior centers in the 5th District, including a wonderful one called Jewish Family Services on Fairfax Avenue. And I've spent time there listening and learning. What I discovered is that money spent by the city, it really created programs and support services and health care and meals and leisure that was lifting up Angelenos at a time that they really needed that. And I'm gonna increase those investments. And I'm also gonna be creative in how we spend our money to connect seniors with microtransit, to make sure they can get to grocery stores and create opportunities that we connect seniors with nonprofits and with schools because we're in this wonderful community together, and we don't want anyone to feel isolated and there's no better use of our city dollars than to lift up our community and connect people to others.


Also of Interest:
AARP has a proud history of nonpartisan voter engagement and does not endorse or oppose candidates or make contributions to political campaigns or candidates. Candidate responses are listed below in alphabetical order by last name.