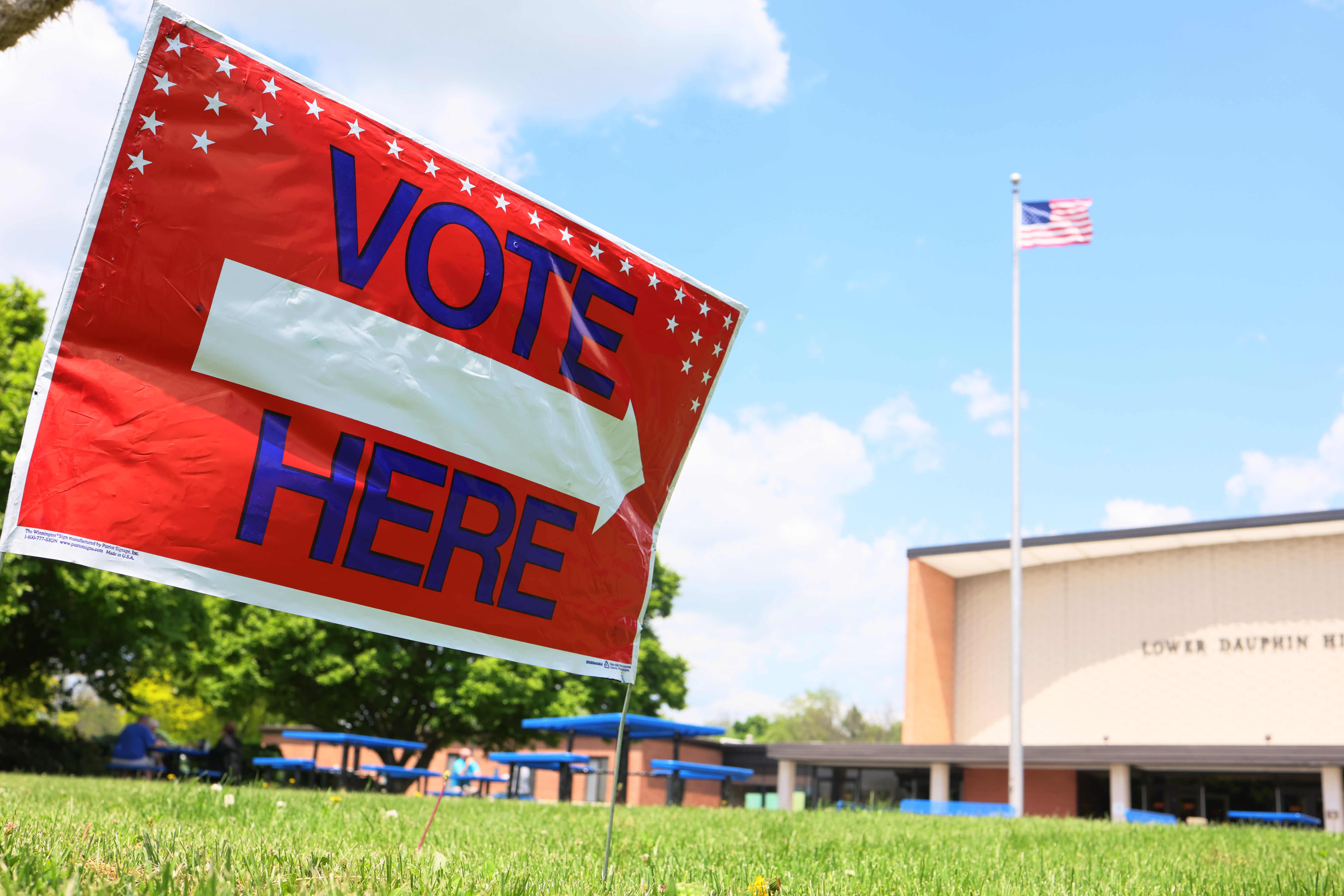 Los Angeles voters will decide several tight and closely watched races in November, including the contest for county supervisor for District 3, featuring Bob Hertzberg and Lindsey Horvath.

AARP California spoke with the candidates to hear where they stand on key issues for 50-plus voters. Here's what they had to say:


1. As board supervisor, what are your specific plans to increase affordable housing in the city?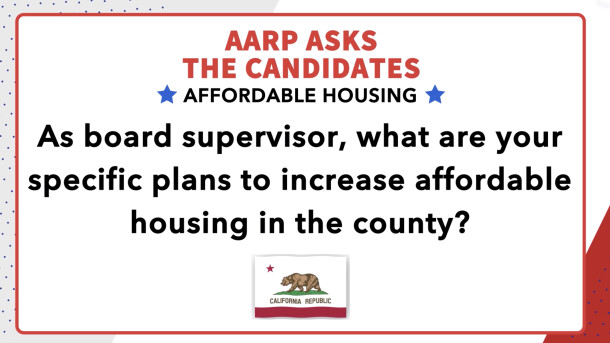 Affordable Housing
Hertzberg: Build, build and build. The oldest law in the book is the law of supply and demand. We don't have enough housing. As a result, the cost of housing goes up. So using government land, we literally have thousands of parcels of land, we can make land parcels affordable, housing affordable, because there's four expenses when you build a new unit: the cost of the land, the cost of the materials, the cost of labor, and all the other fees and permits and delays. If you can dramatically reduce the very high cost of land, you can make housing affordable. And that's what I plan to do. And we've changed the law now in the legislature to make it much, much easier, to be able to move much quicker, to create affordable housing. So if you marry that new law, which we just passed, and I voted on, with the use of government land here in Los Angeles County, I think you're going to see a significant amount of new housing being built, which then will make it more affordable.

Horvath: As your next supervisor in Los Angeles County, I'm prepared to tackle the challenge of affordable housing for our older adults. I led in creating our community's Aging in Place/Aging in Community plan, which identified ways to increase housing options in our community. And we need to expand that plan throughout the region. We need to make sure we have affordable housing options that are permanent, safe, inclusive and supported by the services that people need in order to thrive. I have in my own community led in making sure we have policies to create inclusionary housing so these units are built in real time, along with all of the housing that's developed in our community, to make sure we have space for everyone and to make sure that we're creating community for a lifetime. We also need to make sure that new kinds of housing options like congregate care living are created so people are able to have caretakers and the resources they need in their housing to make sure that they are safe and supported.


2. How will you increase safety measures in the following areas: sidewalk improvements, public transportation, and parks/open spaces?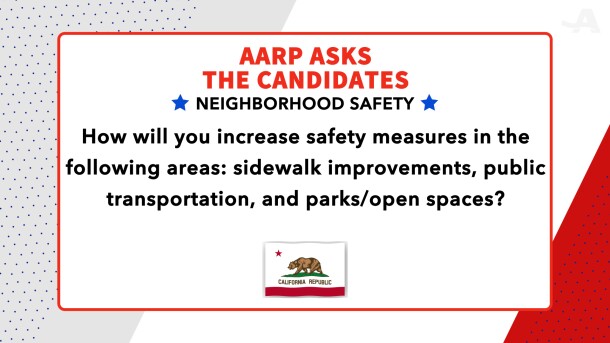 Neighborhood Safety
Hertzberg: Public safety is a number one obligation of government. It is a top priority of mine, and as a result, I'm endorsed by every single police officers' association and police organization that's endorsed in this race. I don't believe in defunding the police. I believe that we need more police officers. They have to be properly trained. We have to make sure that they treat the community respectfully and properly and are held accountable, but we need more police. We need more public safety officers on transportation to make sure that these subways and buses are clean. And also as a public safety officer, we need to make sure that they're in the parks, and we need to make sure that they're in places, particularly where seniors are, who all of us are so vulnerable. I just can't tell you how important that is. I don't believe in defunding the police, which is now a movement that we're starting to see. I'm exactly opposite of that. I believe that there should be setbacks of encampments for homeless folks, as it relates to schools and public safety, public safety, public safety.

Horvath: As your next supervisor, I'm going to make sure that the infrastructure we are responsible for in the county is safe for our older adults to navigate their own neighborhoods and communities. While some of this infrastructure is the responsibility of cities, and I know that coming from local government, I'm prepared to work with those local governments to ensure that their services provide what people need and meet people where they are in their own neighborhoods and communities, things like sidewalks and street safety. But as a supervisor, I will have a role on Metro to ensure that transportation infrastructure is inclusive and accommodating and safe and clean. I will make sure that we work to realize the promises of the measures that were passed, including the parks measure, to enhance green space and open space throughout our county and making sure that those recreational spaces are inclusive of people for all ages. We need to make sure that the resources that we're providing are accessible for everyone.


3. With the current level of state and federal support, how will you invest in services for older adults, specifically the Department of Aging?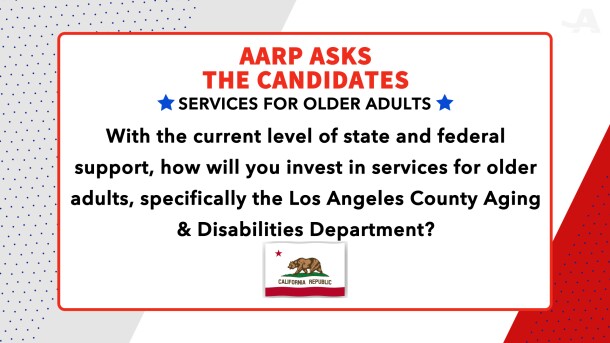 Services for Older Adults
Hertzberg: That department has almost $500 million, and I would increase the money in the department. We now have a surplus in Los Angeles County because the real estate values have gone up, which created some surplus. Part of that surplus, of course, will go to public safety. I think it's really important to increase the number of officers, to be able to increase the department, because it is so important. It's a relatively new department in the County of Los Angeles. But I, as someone who is over 65 years old, I understand this. And I completely believe that we as a government need to provide those kinds of services. In my office as senator, I brought in seniors to volunteer. People want to participate in the community. We all want to feel value so that we avoid the loneliness. And to be able to bring an internship program for seniors, to offer opportunities for people to participate in the community is extremely important. So I will make this an important priority. It is something that, in my judgment, we can't ignore. Seniors are part of who we are.

Horvath: As a mayor during COVID, in my own community I saw the harmful impacts of this national emergency, especially on our older adults who are living in isolation and needed our help. They experienced loneliness, which some countries declared a national emergency. So I'm uniquely prepared as your next county supervisor to ensure that the services and support that the county is supposed to deliver actually meet people where they are, in their neighborhoods and communities and directly in their own homes. I authored our city's aging-in-place, aging-in-community five-year strategic plan in partnership with the World Health Organization and AARP. So I have experience making sure that the plans and investments we need to make in our communities to protect our seniors and older adults actually are realized in our communities. I know how to do it. I know how to make sure that the money that we have is directly invested in keeping people safe.


Also of Interest:
AARP has a proud history of nonpartisan voter engagement and does not endorse or oppose candidates or make contributions to political campaigns or candidates. Candidate responses are listed below in alphabetical order by last name.