By Chequita Falls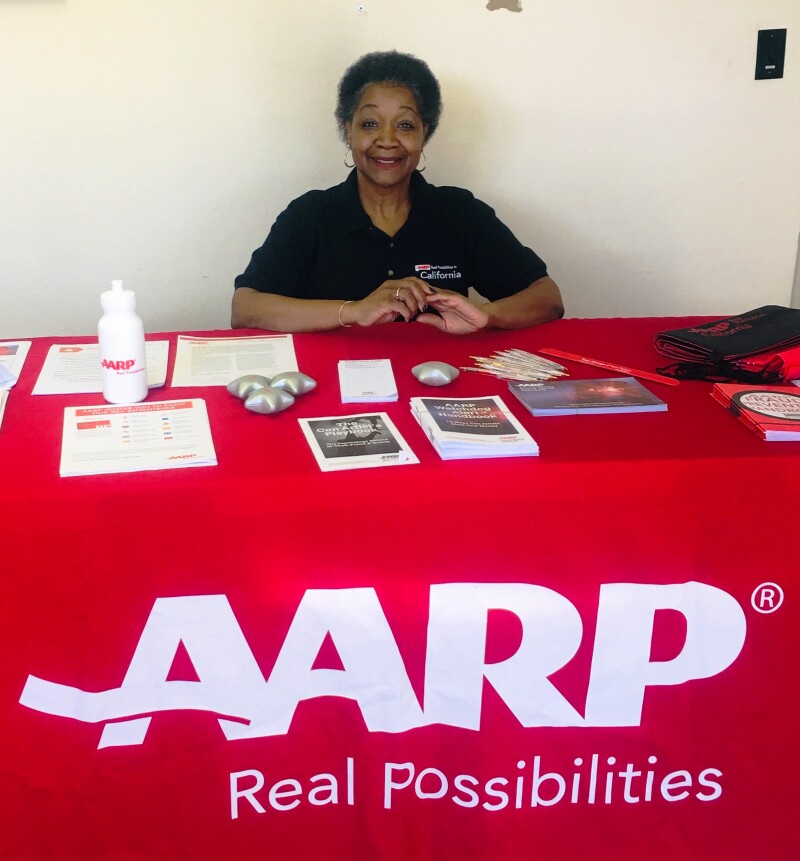 I decided to become a volunteer for the AARP Fraud Watch Network (FWN) because of my full time job as Manager for South County Meals on Wheels, San Diego County. Our mission is to support the independence and wellbeing of seniors. The AARP FWN provides a wealth of information to help keep seniors safe.
Because of my volunteer work with the FWN always teaches me something new and useful in the fight against fraud. Recently I learned some great ways to protect myself against the dangers of digital identity theft. To protect myself I learned that I can simply set up online access to all of the FWN, I set up digital access to all of my accounts and check them weekly, I use a digital password manager which keeps my passwords secured and creates a different one for each of my accounts. I learned that you should change all passwords immediately after a security breach where you feel you information has been compromised. I also ordered security freezes on my credit reports with all three major credit reporting agencies. This can be done for free!
How can I present this information to others without practicing it myself? As a volunteer Fraud Watch Fighter my motto is "if you want to grow, share what you know." There's a group of us across the state who volunteer for AARP California's Fraud Watch Network, we call ourselves "The AARP California Fraud Fighters"
My best and worst experience as an AARP California Fraud Fighter occurred when I was asked to speak on behalf of AARP on live T.V. for San Diego KUSI morning news show about the results of a recent survey on Online ID Theft. I was excited to do so up until the very minute that the camera person counted down and said "on air." The few minutes on air seemed to last for eternity. I allowed myself to freeze (stop thinking for those few seconds) and I messed up reciting our website address, which by the way is www.aarp.org/fraudwatchnetwork.
People that know me said I was great on TV! I am critical of myself and feel that I could have represented AARP better. Still, I was so honored to have been asked to represent AARP FWN on live television!
The work I do in the community is important because I share prevention tips from experts in the field of fraud and scams. We share information about current scams and welcome audience participation. Sometimes, at the beginning of a FWN presentation, a few attendees will have negative attitudes. I sense that they have lost hope and have given up thinking that there is nothing that they can do to protect themselves from frauds and scams. By the end of the session their attitude is no longer negative and they sometimes add a positive comment to the conversations. In most cases we are invited back because attendees cannot get enough of sharing and learning. They usually leave the session feeling empowered because of all the free Fraud Watch Network tools and resources we give them to take home.
I have learned that in order to fight frauds and scams, we have to constantly maintain our vigilance and awareness and never let our guards down. Con artists thrive on our emotions. We should never make a decision in haste. Always ask questions and get a second and third opinion. Talk things over with someone you trust and do not engage with strangers that show up at your door or call you out of the blue.
If you too would like to become an AARP CA Fraud Watch Volunteer, please contact Strat Maloma at smaloma@aarp.org or by phone at: 626-585-2610
Follow us on Facebook and Twitter to stay informed about all the events that offer in your community!