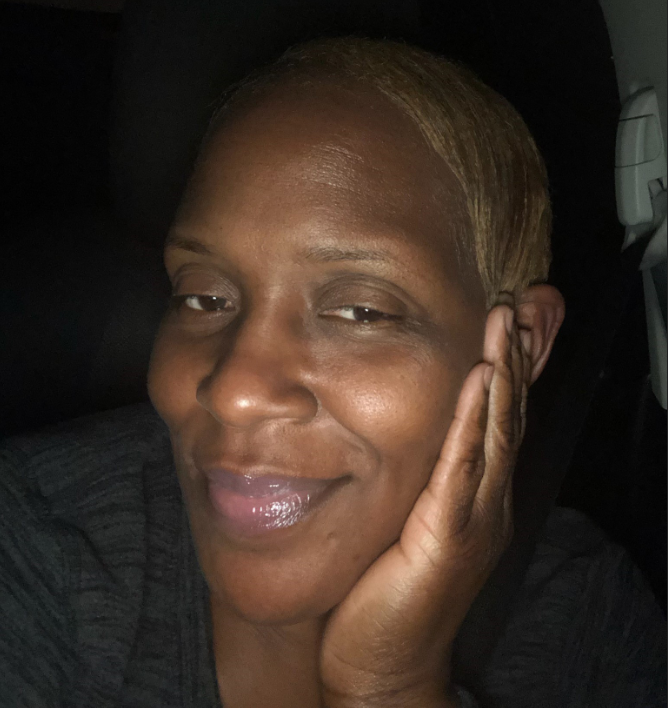 In honor of National Volunteer Week, we are sharing stories about individuals across California who help us amplify our work each and every day. Today we'd like to introduce you to Coretta Rhaburn, a Los Angeles volunteer who has taken on the double duties of helping out with our L.A. Soul Steppers walking group, as well as with our new Community Events Team!
AARP: Tell us a bit about yourself that you would like others to know.
Rhaburn: I have a son in the Navy. As for hobbies I love nature and outdoor activities such as walking at the park, site seeing new areas, bowling, volunteering with various nonprofit organizations, and traveling abroad.
AARP: What might someone be surprised to know about you?
Rhaburn: Someone would be surprised to know that I adopted a senior from a convalescent home in Belize Central America. I send her various items such as toiletries, clothing, snacks, and monetary gifts.
AARP: How did you become involved with AARP or what made you want to become a volunteer?
Rhaburn: I became involved with AARP by becoming a member. At that time I was looking for another place to volunteer my services that had more to offer with outdoor activities. I signed up to volunteer and my first assignment was with the LA Soul Steppers. I love this group of inspiring grown ups who are willing to get up every first Tuesday of the month to come out and exercise and walking around the Baldwin Hills Crenshaw Plaza. I also signed up to volunteer with the Community Events Team and I am quite sure this team will be as rewarding as LA Soul Steppers and I am looking forward to this adventure.
AARP: What has surprised you most about volunteering with AARP?
Rhaburn: What caught my attention most with volunteering with AARP was the friendly staff. I could have not asked to work with a better group of individuals. Love it.
AARP: What is one (or a few!) of your favorite aspects or memories of being a volunteer?
Rhaburn: One of the aspects of being a volunteer is that I could put smiles on many faces. It is also important to have joy, peace, and love in your heart.
AARP: What keeps you motivated in your life and/or in your work as a volunteer?
Rhaburn: What motivates me in my life is prayer, devotion, and meditation. This is my daily word that starts my day.
AARP: What would you tell someone who is thinking about becoming an AARP volunteer?
Rhaburn:Anyone who is interested or thinking about becoming an AARP volunteer I would say come aboard all you need is a great attitude and a smile.
Interested in volunteering with us? Visit http://spr.ly/6181EjO7x