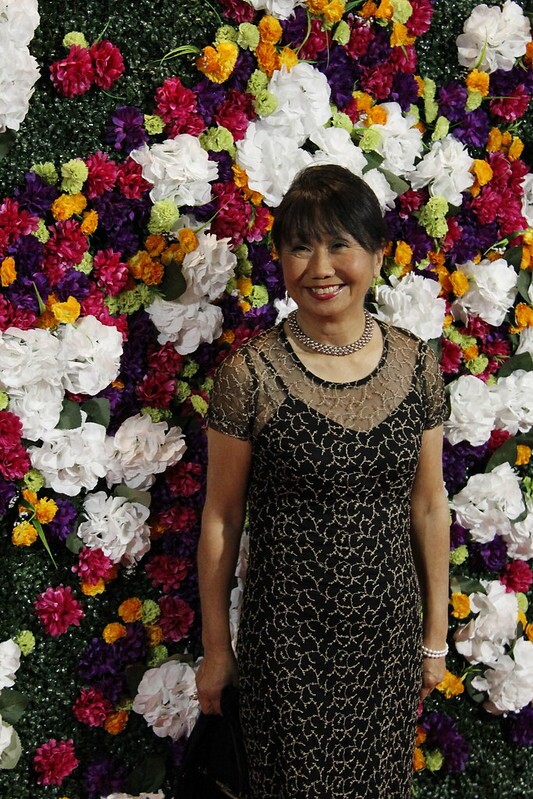 In honor of National Volunteer Week, we are sharing stories about individuals across California who help us amplify our work each and every day. Today we'd like to introduce you to Gale Nagato, a Sacramentan who enjoys Japanese folk music and volunteering for local HomeFit Workshops, which were created to help people stay in the homes they love by turning where they live into a "lifelong home," suitable for themselves and anyone in their household.

AARP: Tell us a bit about yourself that you would like others to know.

Nagato: I have a variety of activities I like to "indulge" in: playing and practicing pickleball, reading a good book, beading jewelry, quilting, and doing Japanese folk music and dancing.

AARP: What might someone be surprised to know about you?

Nagato: Not everyone knows I am learning Minyo, Japanese folk music and dancing. I am learning to play the shamisen, a three stringed Japanese instrument. I belong to a club which allows me to play and dance at the San Francisco Cherry Blossom Festivals; California State University, Sacramento's Japan Day; Japanese Cultural Festival (Santa Cruz) and a variety of local Buddhist church bazaars.

AARP: How did you become involved with AARP or what made you want to become a volunteer?

Nagato: I procrastinated becoming a member until I was booking a trip to Eastern Canada with a couple of friends. There was a discount for AARP members. That was the push I needed to join. Then, I attended a HomeFit workshop where the presenters were asking for volunteers. I had been looking for a volunteer opportunity since retiring; and, thought this was a good fit.

AARP: What has surprised you most about volunteering with AARP?

Nagato: I was surprised:













how much legislation AARP is involved with changing;

all the AARP workshops provided on fraud, drivers training, Home Fit, etc.

about the AARP Foundation which provides grants to assist community programs; and

all the other services provided to seniors (i.e. Tax Aide, Home Healthcare resources).
AARP: What is one (or a few!) of your favorite aspects or memories of being a volunteer?

Nagato: Since becoming a member, I have used many of the discounts available to me. And, I love all the information provided about all the subjects affecting seniors via emails, AARP Bulletin and The Magazine. But most of all, I love talking with all the people I get to meet via AARP either through HomeFit or the booths at various activities. I want them to become members so they can enjoy all the benefits I've received as an AARP member.

AARP: What keeps you motivated in your life and/or in your work as a volunteer?

Nagato: I could be a world class couch potato. Volunteering gets me moving and motivated; socially engaged; and challenged.

AARP: What would you tell someone who is thinking about becoming an AARP volunteer?

Nagato: Join!! Don't wait. Start enjoying all the benefits as soon as possible.



Interested in volunteering with us? Visit http://spr.ly/6181EjO7x