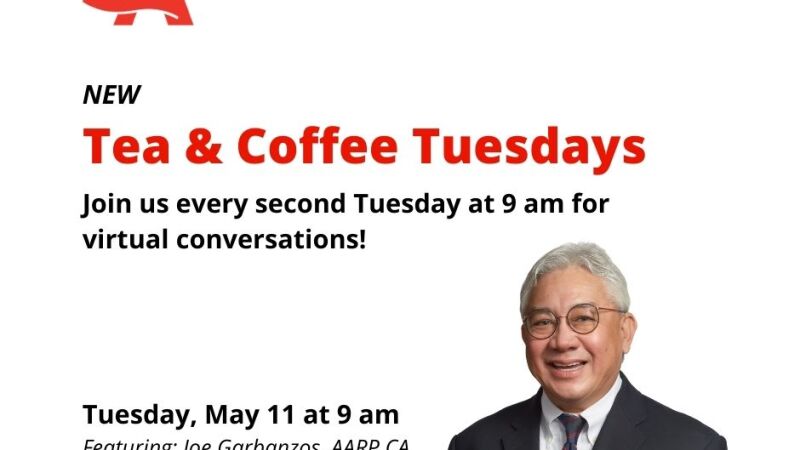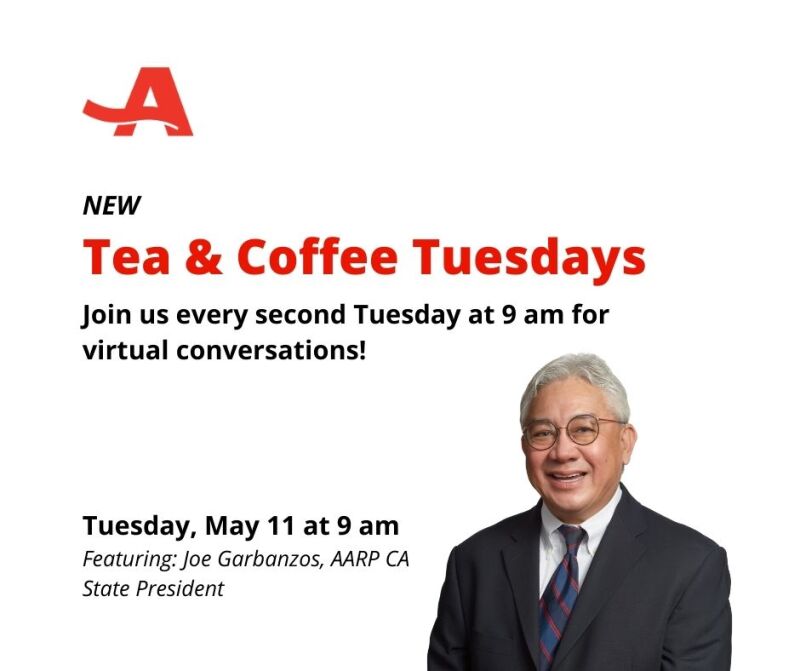 Pick your comfiest seat in the house and make sure to bring your favorite beverage for our NEW monthly conversations!

AARP California is launching Tea & Coffee Tuesdays, a monthly virtual conversation with guest speakers every second Tuesday at 9 am via ZOOM.

Our inaugural event kicks off on Tuesday, May 11 at 9 am with AARP California State, President Joe Garbanzos, who'll share his volunteer journey, passion for age-friendly communities and his goals as state president.

Click HERE to register.