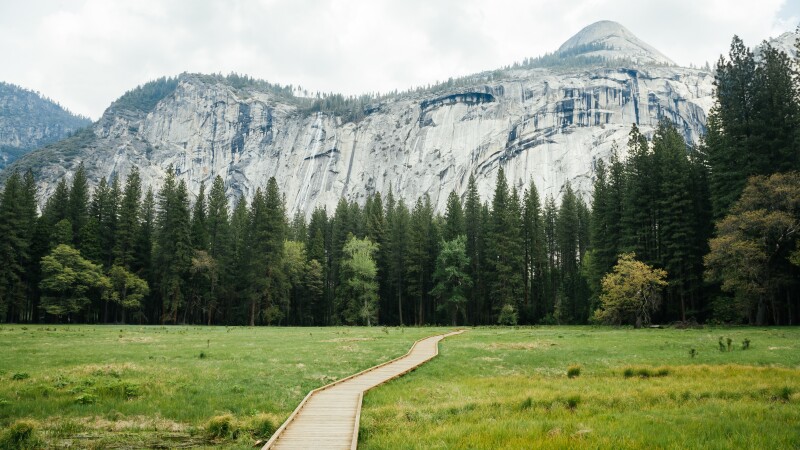 Pollock Pines, a small community east of Sacramento, is getting its first public park, with a nature trail and outdoor exercise equipment.

In four parks in Los Angeles County, Providence St. Jude Medical Center staff are offering fitness training.

Both projects received $10,000 AARP Community Challenge grants this year to make their areas more livable for all. They are among nine 2022 California winners of awards ranging from $5,000 to $25,000.

In San Diego, the Bayside Community Center is using its grant to reestablish a community garden that closed in 2017, when the land was redeveloped. The center has been looking for a new location and found it inside Linda Vista Community Park, nestled in the heart of one of the city's most diverse areas.

Amy Zink, Bayside's Environmental Learning Center program manager, says the garden beds will be accessible to users with disabilities.

"This will be the first of its kind in a city park, and a progressive city like San Diego should have a community garden in every park," Zink says.

Indeed, another San Diego winner—the Disabled Services Advisory Council—received a $15,000 AARP grant for a garden at the Park de la Cruz Community Center.

Kim Heinle, Bayside executive director, notes many Linda Vista residents came from countries where they grew up farming.

"Part of our mission for the community is to improve its quality of life," she says. "That's exactly what we see this garden being able to do, and we're excited to provide that opportunity for folks to reconnect."

Heinle says the center had applied several times for an AARP Community Challenge grant and is pleased they didn't give up.

Tech help a hit

"The third time was the charm" for another winner, the San Francisco Tech Council, says Karla Suomata, one of its codirectors.

The council used its $11,040 grant for a series of fall tech support pop-up events, an idea that took shape during the pandemic, when it conducted webinars with the San Francisco Public Library.

A poll of participants in those Bolder Adults Tech Talks found that more than half said they needed technical support for phones, tablets and laptops.

Andrew Broderick, SF Tech Council codirector, describes the very first event, which drew more than 50 older adults: "We had volunteers on-site to show them how to overcome an issue they didn't understand how to solve themselves."

Volunteers were chosen not only for their expertise but also for fluency in certain languages, allowing them to serve a diverse group of attendees.

In a city where 30 percent of older adults live alone, the pop-ups play another role too, Suomata points out.

"These kinds of community events have that added benefit of creating connection and reducing the isolation that many San Franciscans experience," she says.

Other AARP grant winners are planting drought-resistant trees in Los Angeles, creating a lively public space in San Francisco and expanding ride services for residents in Lake and San Mateo counties.

Find more information at states.aarp.org/california/cc2022.

Chris Thomas is a writer living in Seattle.

For more on AARP's Community Challenge Grants